Over 1,000 protestors gathered in Brussels on Sunday to demand the release of the Belgian aid worker, Olivier Vandecasteele, who has been unjustly sentenced to 40 years in prison and 74 lashes $1 million fine in Iran.
Gathering at the Place Albertine in the centre of Brussels on Sunday, thousands let their support be known for the humanitarian worker. The event was organised by Amnesty International and the #FreeOlivierVandecasteele support group, which is made up by Olivier's friends and family.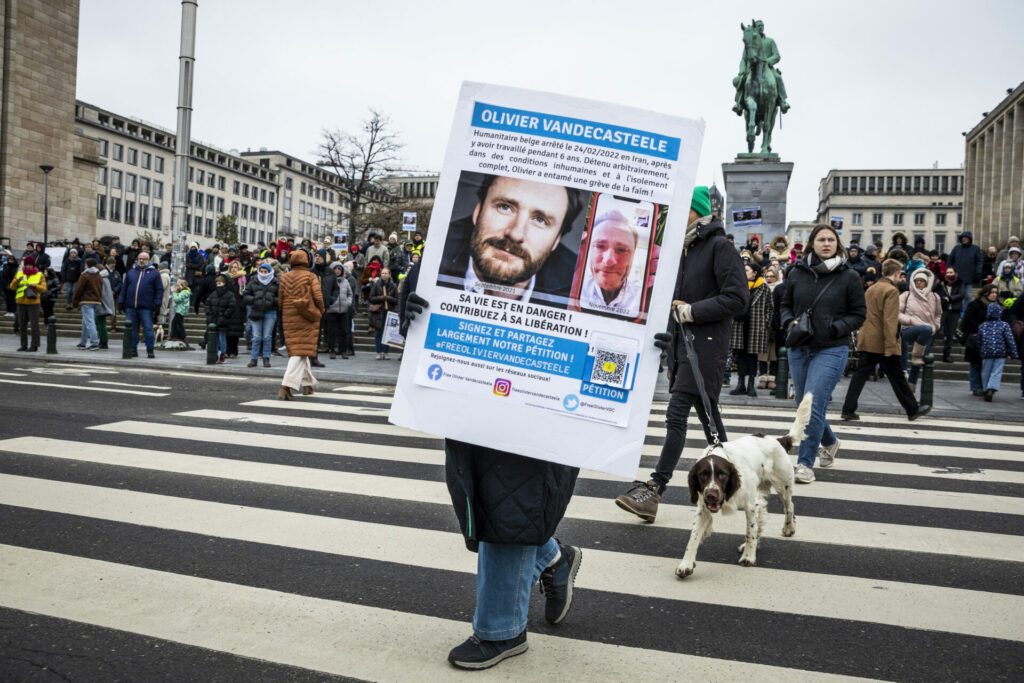 Olivier Vandecasteele was arrested on 24 February 2022 by Iranian forces after having worked in Iran for over six years. He was held for 10 months without ever having been charged.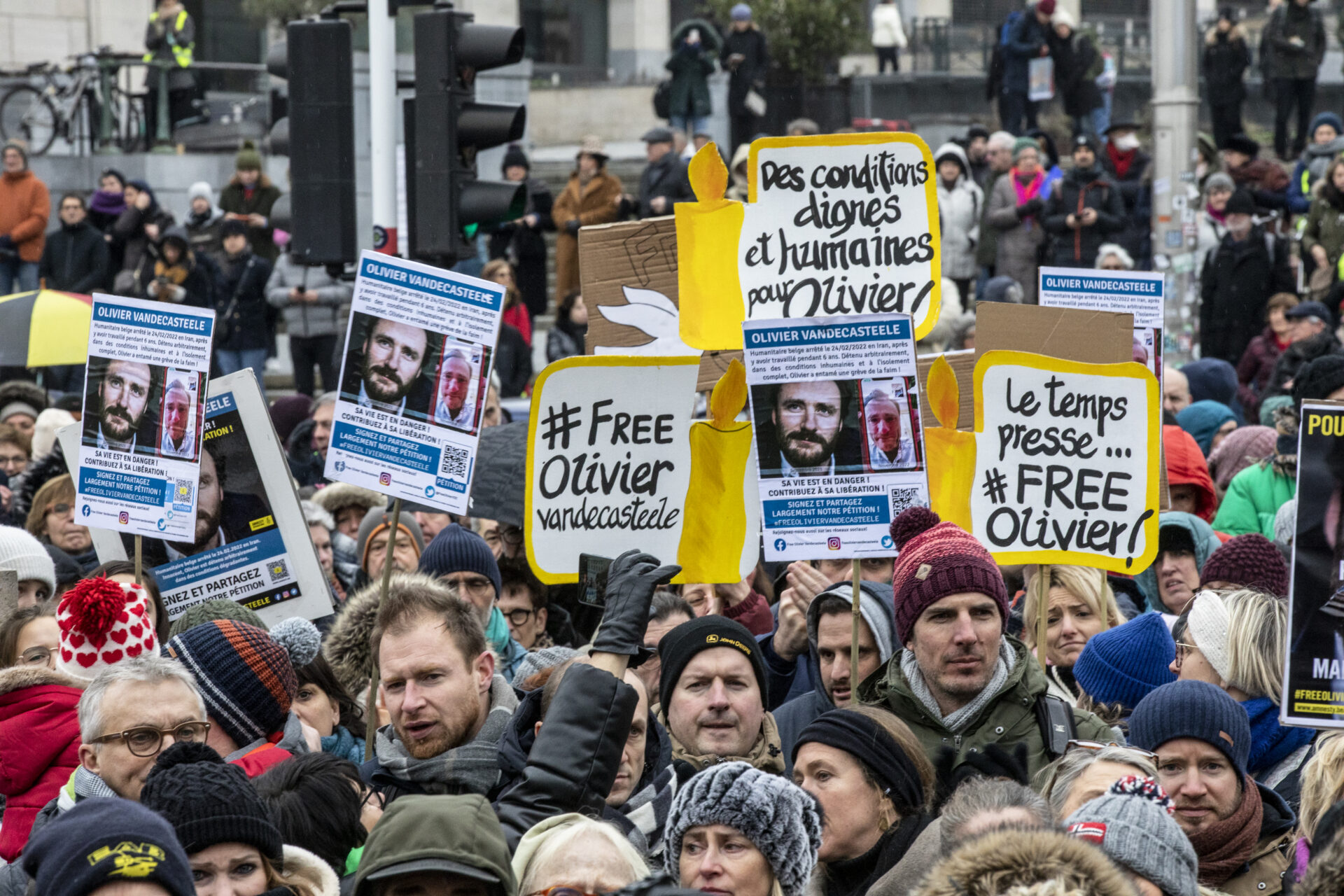 In January, Olivier Vandecasteele's prison sentence in Iran was increased from 28 years to 40 years. The almost certainly fabricated charges against him are of espionage, and thwarting national security in the form of collaborating with the United States against Iran.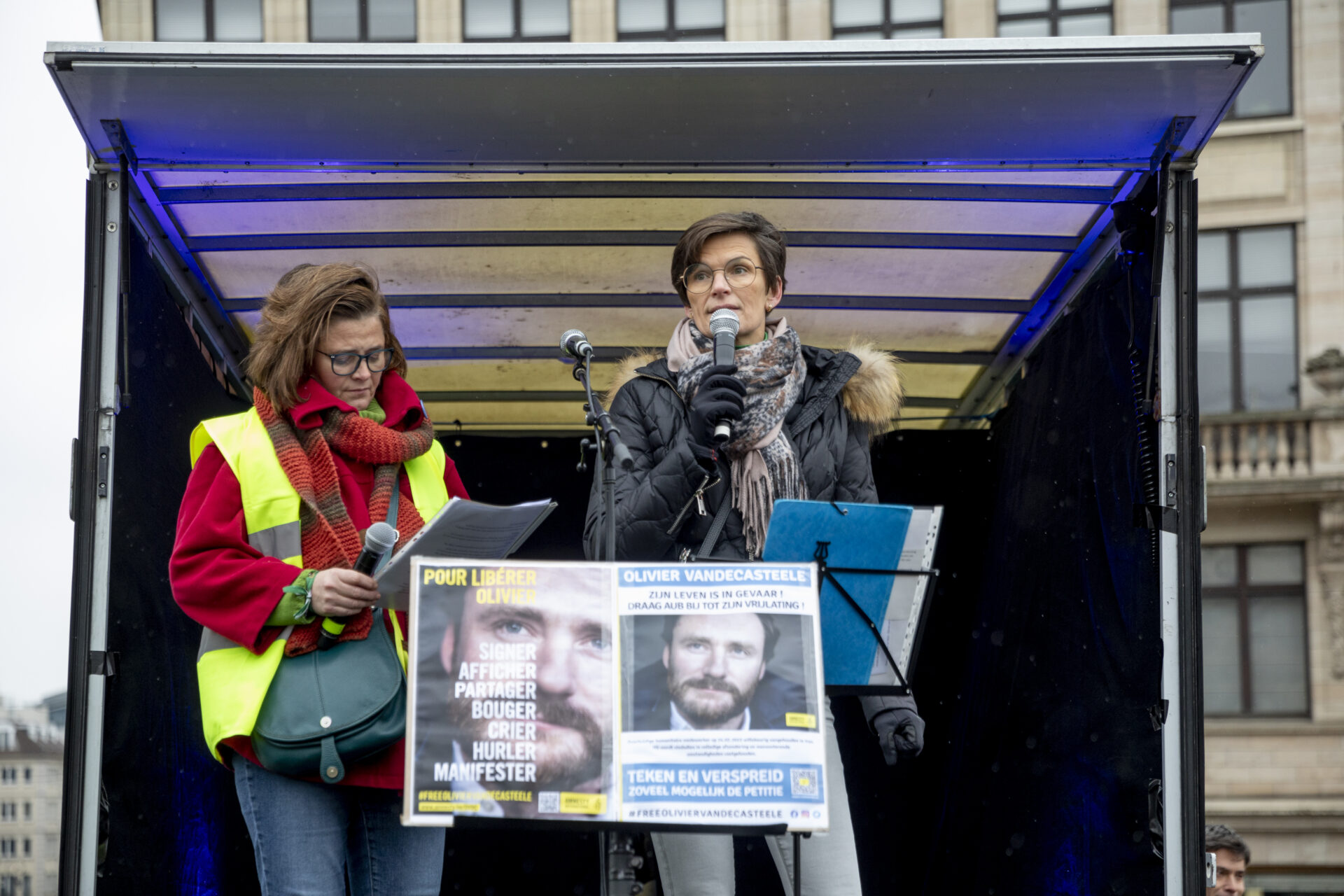 Olivier Vandecasteele's sisters gave speeches in support for their brother. The Belgian Ambassador to Iran was finally able to visit Vandecasteele in his cell at the start of January, describing him as "even thinner" and "with deep bags under his eyes."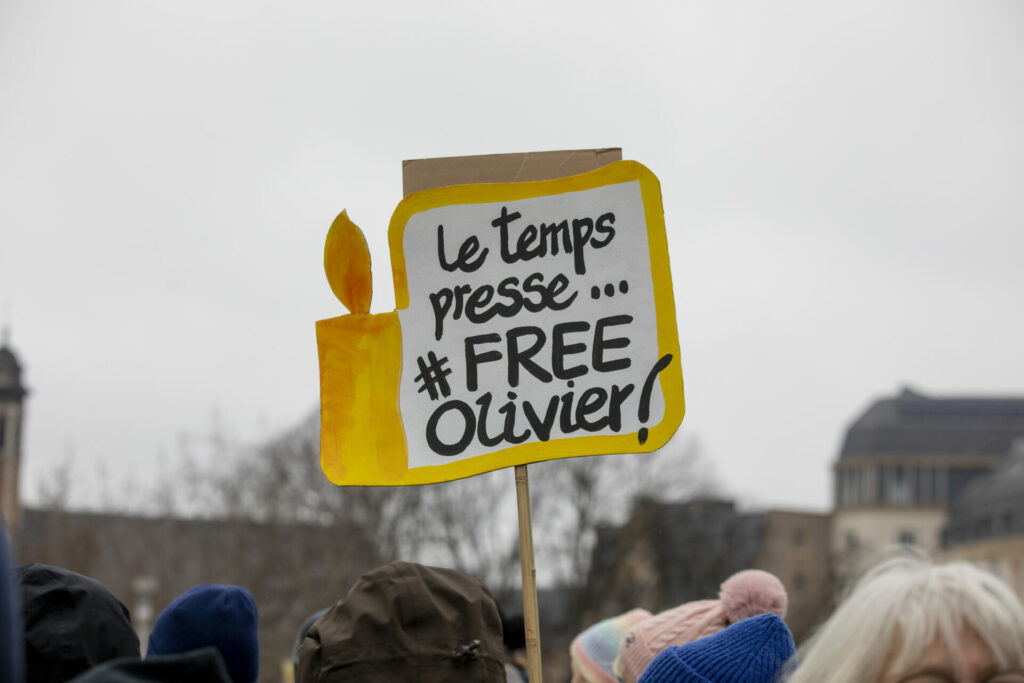 Experts and diplomats suspect that Vandecasteele is being used by Iran as a kind of "political currency" to trade for Assadollah Assadi – a convicted Iranian terrorist who was sentenced to 20 years in prison in Belgium in February 2021.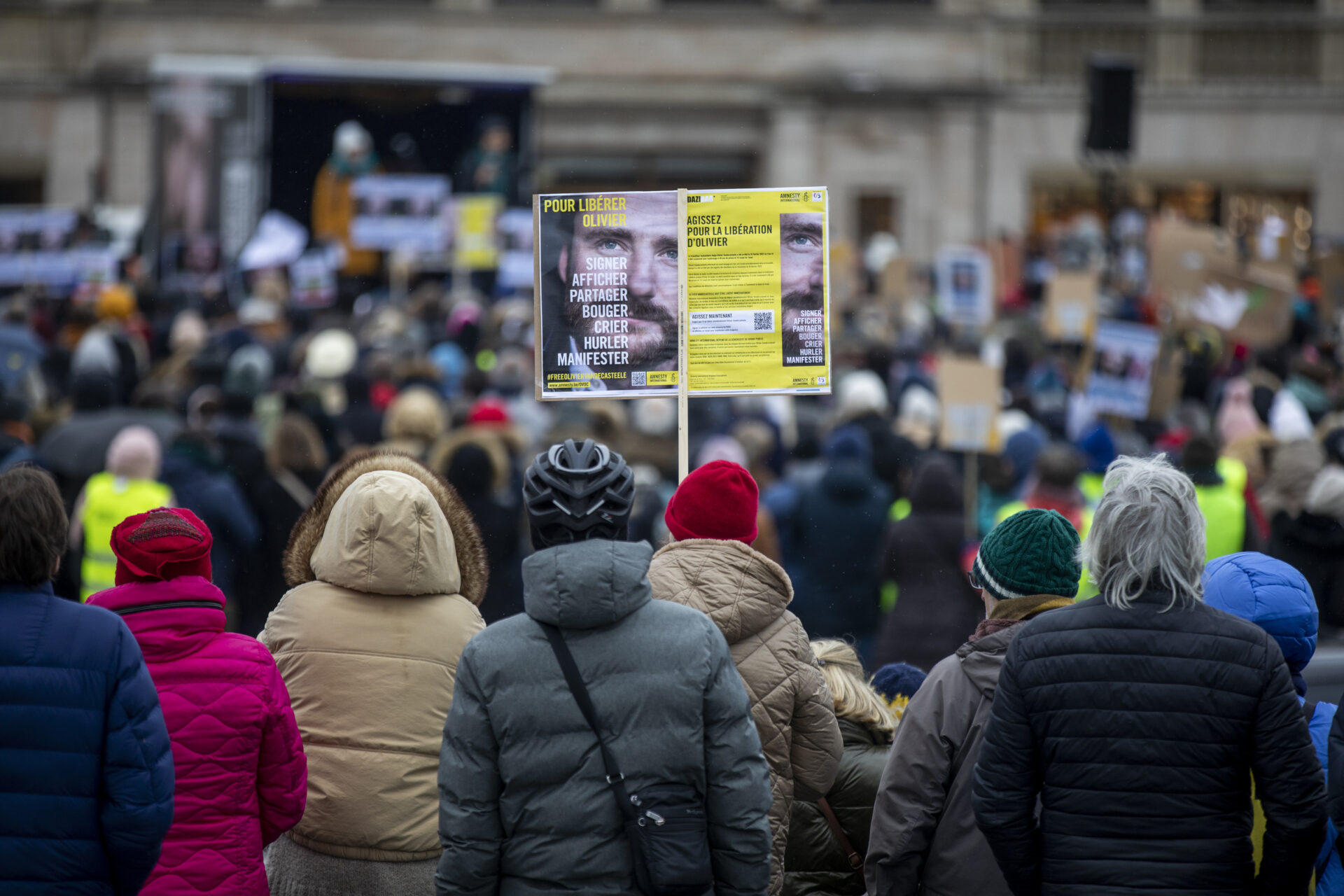 The protesters gathered to ask Belgian politicians to keep up pressure on Iran. "Belgium should put maximum pressure on the Iranian authorities to end the Belgian's arbitrary detention as soon as possible," Amnesty echoed.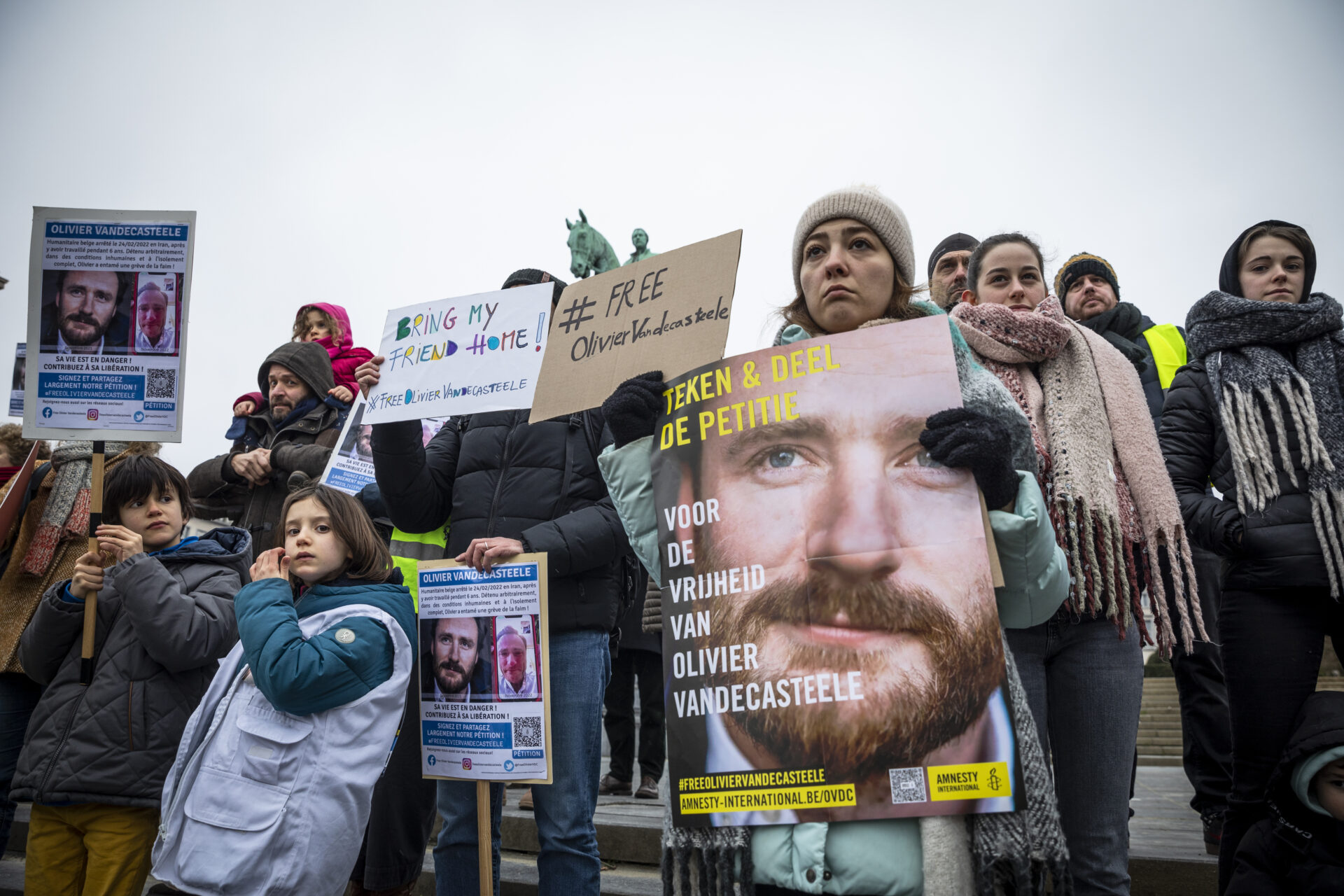 "In talks with his family, he has said that he is terribly cold in his cell," said Olivier Van Steirtegem, spokesperson for the Support Committee to Olivier Vandecasteele.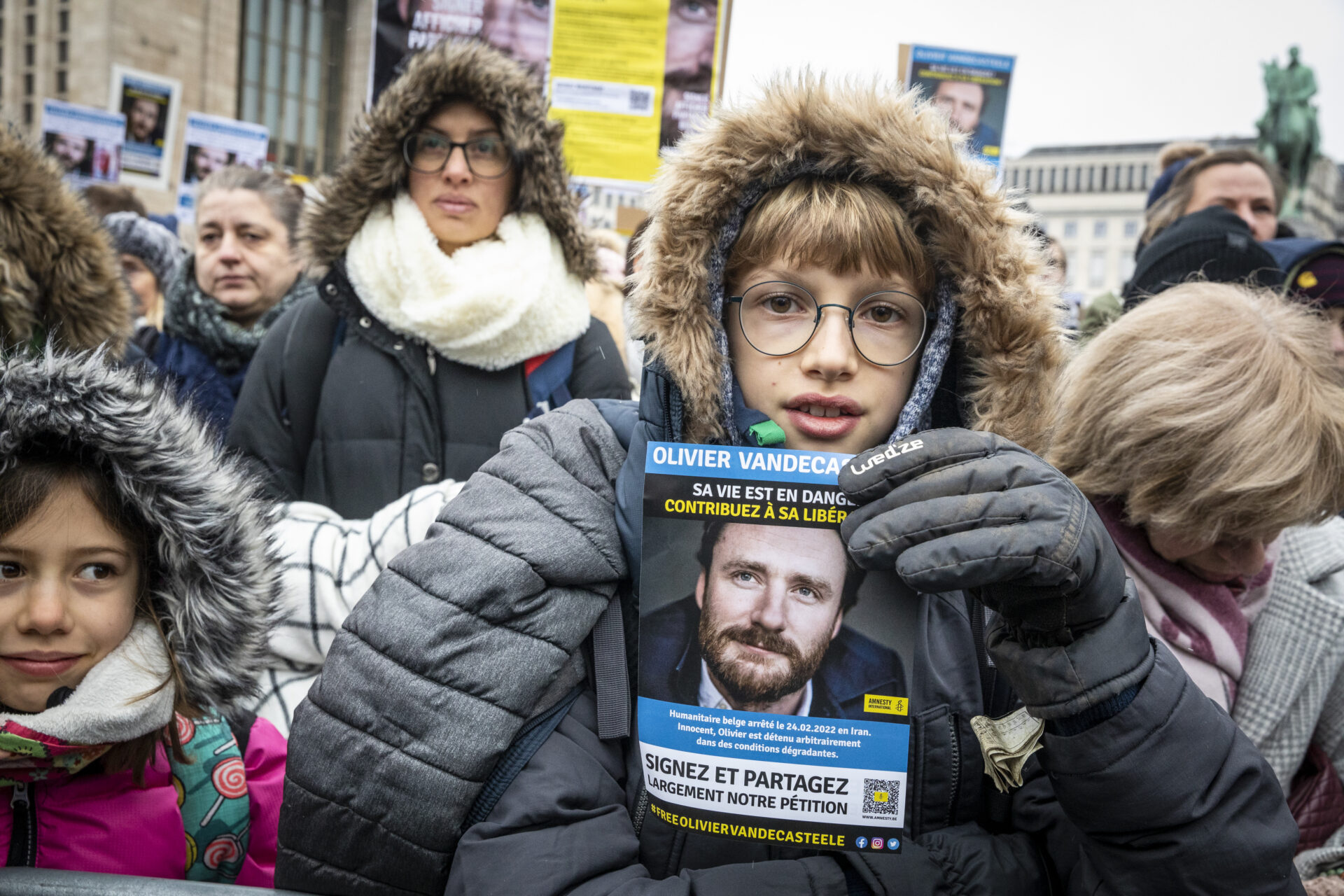 "The collection of those warm clothes is a symbolic solidarity action to ask for more warmth for Olivier, and an improvement of his detention conditions. The clothes collected will be handed over to the Citizens' Platform for Refugee Support."