A stabbing took place at the Schuman metro station in Brussels' European Quarter around 18:00 on Monday evening. Some people were injured but police were able to detain the perpetrator quickly.
A man initiated a knife attack while on a metro carriage before running through the station attempting to attack someone else, several witnesses stated. One young man has reportedly been severely injured and several others in the vicinity sustained minor knife cuts; there were no fatal injuries. Numerous police officers and two ambulances are at the scene.
"Three people were injured, one of them severely," a spokesperson for the federal police confirmed to Belga News Agency. All three were taken to hospital. "A suspect has been arrested, but his motive is not yet known."
The man was not on the watch list of the Coordination Unit for Threat Analysis ('OCAD' in Dutch, 'OCAM' in French) monitoring terrorist activity in Belgium and he is not known to the State Security intelligence services either. As such, an act of terrorism can likely be ruled out. Bystanders have speculated from the man's behaviour that he is suffering from psychological problems.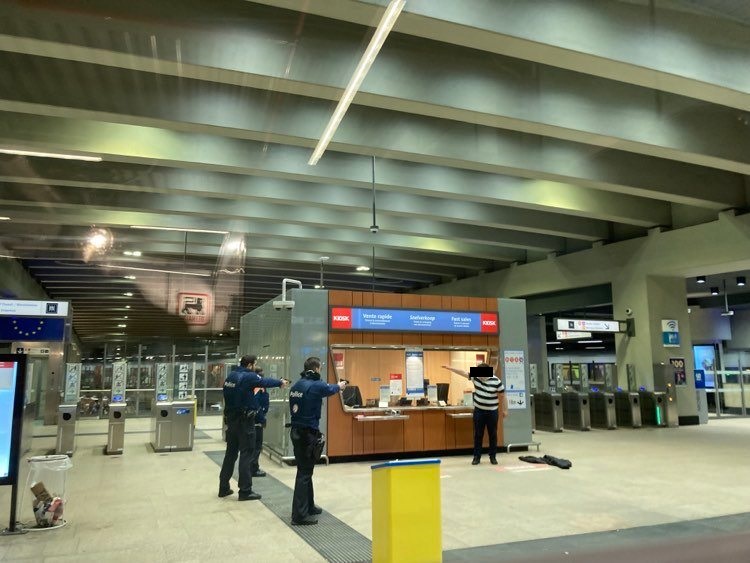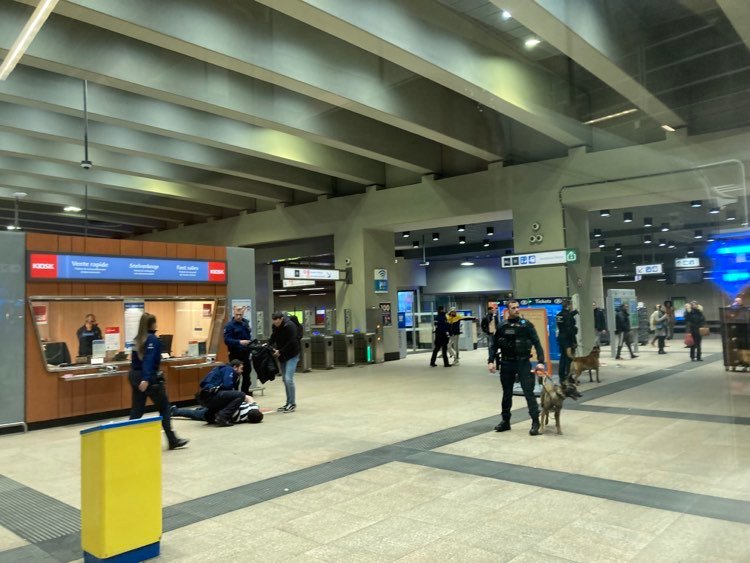 In the meantime, staff working at the European Commission received a security alert warning them to avoid the area of the Schuman metro station.
The station was closed by police order and the metro service was interrupted for several hours, meaning hundreds of commuters had to switch to replacement buses at the nearby Arts-Loi/Kunst-Wet, Maalbeek/Maelbeek and Merode metro stops. Around 21:00, metro service was able to resume as normal.
On Twitter, a number of videos and photos are circulating of the police ordering the presumed attacker to the ground before arresting him.
Around 18:45, the mayor of Brussels City Philippe Close confirmed on Twitter that the perpetrator "could be arrested quickly" thanks to cooperation between various federal police services and the Brussels-Capital/Ixelles police zone.
Similarly, Brussels Minister-President Rudi Vervoort thanked the police and emergency services for their quick intervention after the attack and wished the victims "much strength" and a "speedy recovery."
Update 31/01: The latest communication by the Brussels Prosecutor's Office about the incident and its further investigation can be found here.