Though known around the world for its splendour and gilded facades, the jewel of the Brussels Grand Place is undoubtedly the City Hall, whose ornate spire marks the centre of the city. From Wednesday (1 February), the magnificent building will open to the public as a museum.
Ever wondered why the right wing of the building is shorter than the left? Or why the entrance is asymmetrical? All these questions and more will be answered in the guided tours, which will now take place four days per week instead of just two.
After being the heart of political and administrative life in Brussels for more than 600 years, the city's mayor, his cabinet and its councillors officially moved out of the building to Brucity, the new Administrative Centre of the City of Brussels a five-minute walk away, which opened its doors on Monday 12 December last year.
However, some functions will still take place in the hall, such as ceremonies such as weddings, conferences or grand events. Brussels Mayor Philippe Close noted in December that the number of visits to the building will increase and will be organised by Brussels Major Events (BME), the city's events body, rather than visit.brussels.
Dates and rates
The building, listed since 1936, was built between 1401 and 1455 in the Brabant Gothic style. Three wings were added at the rear in the 18th century.
From Wednesday, the building will be closed on Monday, Tuesday and Thursday, but on Wednesday, Friday, Saturday and Sunday; up to five tours will be organised every day: one in Dutch, two in French and two in English.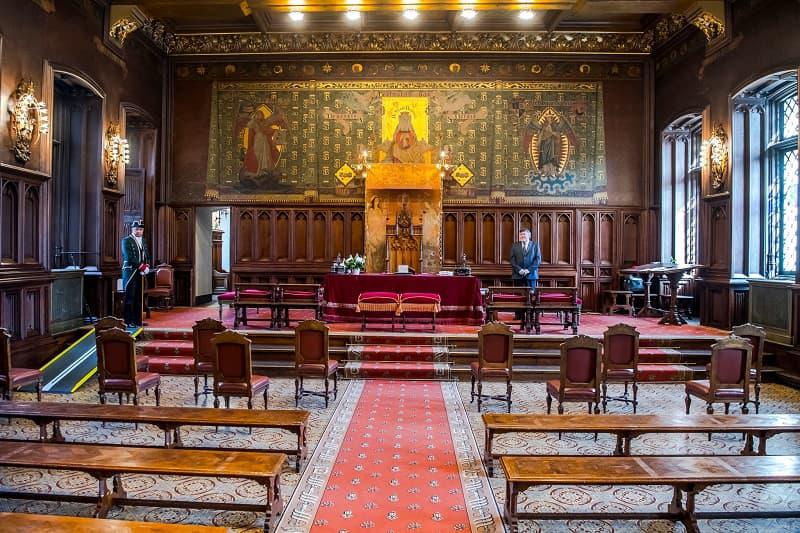 During the tour, visitors will learn about the building's different construction periods and will be shown main facade as well as the courtyard. Inside the building itself, visitors will be taken to admire the different rooms, offices and galleries, as well as various works of art.
Three panoramic guided tours, which include a visit to the Wedding Hall and Gothic Hall, the balcony looking over Grand Place and the main tower, will take place on Saturday.
Related News
Tickets start at €6 (for students, 7- to 18-year-olds and over -65s) and go up to €25 for panoramic visits.
The first phase of these expanded visits will run from February to September, after which tours will be adapted according to demand. From September, new audio guides will be added to optimise visits.