An important part of this overall debate is the European Commission's EU Global Health Strategy, launched in 2022 with the aim of strengthening bilateral and multilateral partnerships and the EU's leadership role in international health preparedness and response.
The AIDS Healthcare Foundation (AHF) is an example of a civil society organisation that has grown from providing grassroots healthcare services in the US to developing a more global approach, supporting operations and advocacy across the world. According to Jorge Saavedra, Executive Director of the AHF Global Health Institute, its work has shown how civil society can act as a bridge between global health policies and those most directly impacted by them, ensuring that people are at the heart of policy design and implementation.
According to AHF's work published in The Lancet, five main principles are needed to address health questions: transparency; accountability; equity; international cooperation and coordination; and, the need for the full involvement of civil society at the grassroots level and at every level of decision-making.
MEP Juozas Olekas, who is a substitute member of the European Parliament's Special Committee on Covid-19, said that a clear message was already emerging on the need for solidarity, inclusiveness and accessibility to medicines. However, real impact can be reached only with Treaty changes allowing the EU more competence in health policy. He added that the Parliament was very open to the input of different stakeholders, especially civil society.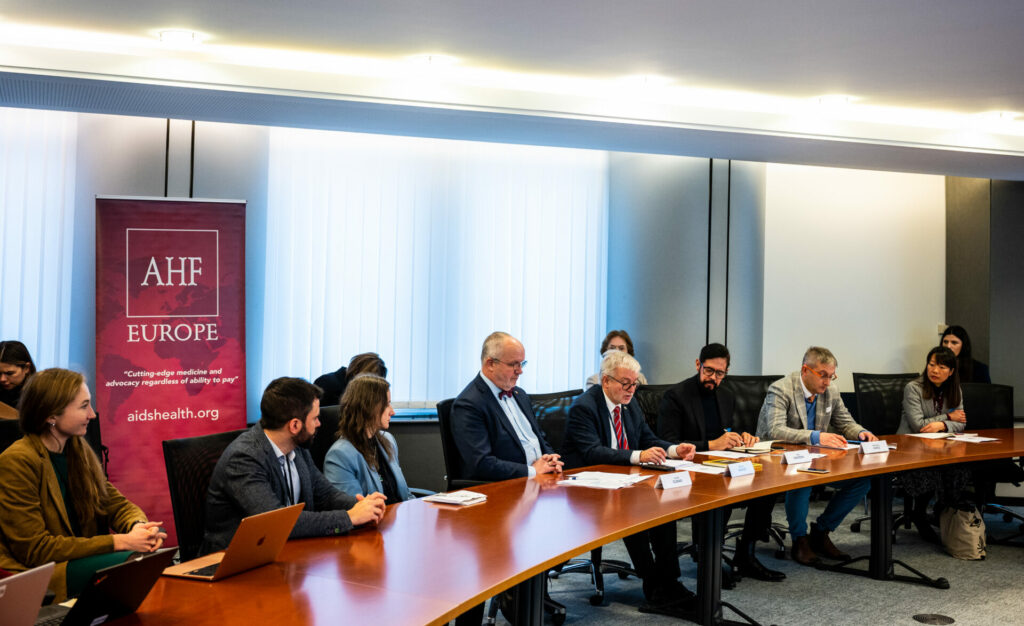 On the back of Covid-19, the European Commission launched the Health Emergency Preparedness and Response Authority (DG HERA), which is part of the European Health Union and whose remit includes ensuring the development, production and distribution of medicines, vaccines and other medical countermeasures in the event of a health emergency. These were often lacking in the first phase of the response to Covid-19.
During Covid-19 vaccine roll-out, some countries experienced logistical problems and misinformation that led to low vaccination levels, Bartlomiej Kurcz, from DG HERA, acknowledged that the pandemic had shown that countries not only needed vaccines, but also required effective health care systems and infrastructure to deploy them. DG HERA in cooperation with DG for International Partnerships (INTPA) will lead on international cooperation during pandemics and coordinate the donations to other regions of the World.
Saavedra pointed to the Global Fund to Fight AIDS, Tuberculosis and Malaria, with its 20 years of experience, as it is seen as a good model for cooperation involving governments, private sector, academics, and civil society. His view is that enlarging its scope could be revived as an idea alongside the World Bank pandemic fund.
In closing remarks, MEP Michael Gahler, the President of the Kangaroo Group, echoed MEP Olekas, stressing that while the EU has little competence in health, he is confident that the Swedish presidency of the EU (during the first six months of 2023) will be keen to support Europe taking a leading role internationally and promoting an approach that is patient-centred.
Council conclusions on global health, foreseen to be issued during the Swedish Presidency, will provide a more targeted approach on specific priorities. The conclusions will be the first step to draw out some concrete actions from the EU global health strategy and receive more commitment from EU Member States. It is hoped that the strategy will move from broad-brush commitments to a clear perspective outlining concrete actions and deliverables.
Catherine Feore, Reporter, supported by AIDS Healthcare Foundation (AHF)