On this day, 5 February 2002, the Belgian State acknowledged its responsibility for the assassination of Patrice Lumumba, the first Prime Minister of the Democratic Republic of Congo (DRC) after its independence from Belgium's colonial rule – over 40 years after the fact.
21 years ago to the day, then-Foreign Minister Louis Michel (father of Charles Michel, Belgium's former Prime Minister and current President of the European Council) acknowledged the Belgian Government's role in Lumumba's assassination after the DRC's independence.
"In the light of the criteria applied today, certain members of the government and certain Belgian individuals at the time bear an irrefutable share of responsibility for the events that led to the death of Patrice Lumumba," he said.
Therefore, the government considered it appropriate to present "its deep and sincere regrets" to Lumumba's family in particular and to the Congolese people as a whole, as well as "its apologies for the pain inflicted on them by the apathy and cold indifference" of certain Belgian authorities.
A year before the official apology, a Belgian parliamentary enquiry in 2001 determined that several Belgian officials were indeed "morally responsible" for Lumumba's death.
What happened?
In 1961, one year after the Democratic Republic of Congo's independence, Lumumba was assassinated in disreputable circumstances, and Belgium had long tried to conceal its involvement. In 1999, however, former Belgian Chief of Police Gérard Soete admitted to assisting in the assassination and afterwards dissolving Lumumba's body in sulfuric acid.
At this moment in time, Soete said he took several of Lumumba's finger bones and multiple teeth, one of which was covered in gold, reportedly seeing it as "a type of hunting trophy." The remains were kept in his possession, and he even showed them on a Flemish television programme.
Soete died in 2000 and was never prosecuted. During a 2016 interview with Humo, however, his daughter Godelieve Soete showed one of the teeth, after which the police searched her house, and the remains were taken to be stored in Brussels' Justice Palace. Still, it took until June 2022 for Belgium to return them to Lumumba's family.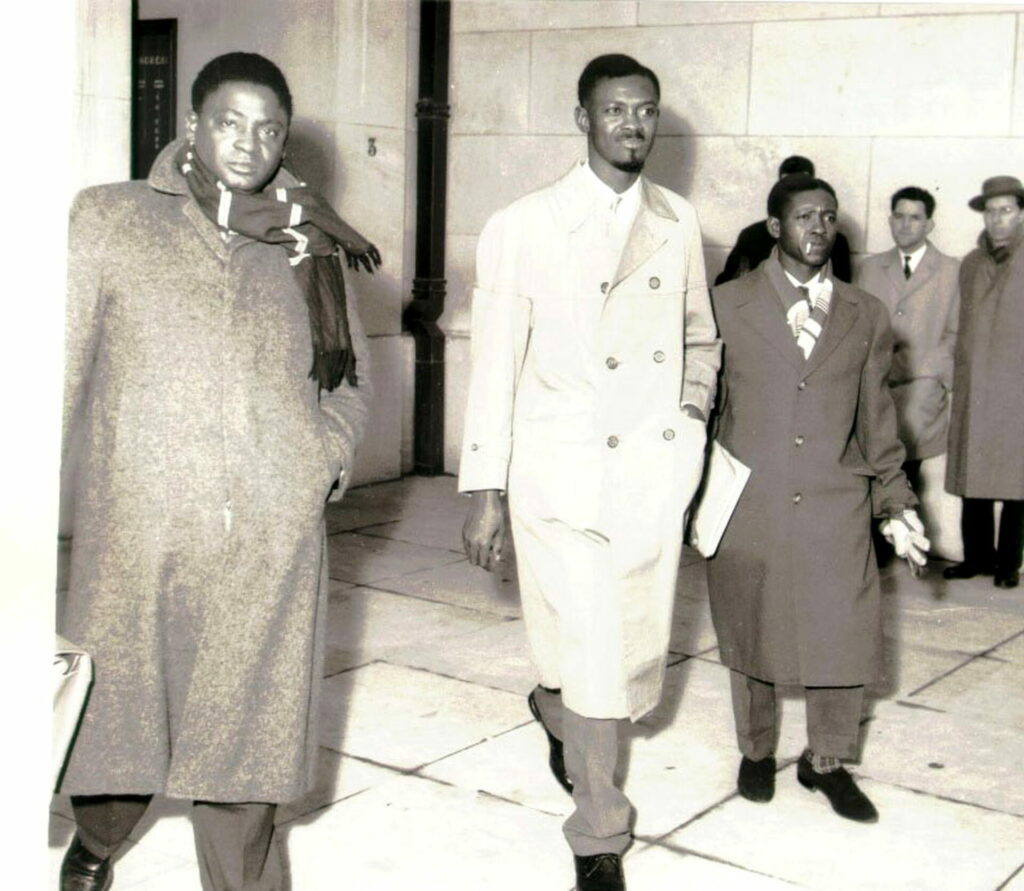 This happened during a private ceremony, where the remains were officially handed over to Lumumba's next of kin: his daughter Juliana Lumumba, who asked for the return of her father's "relics" in a letter addressed to the Belgian King at the height of the Black Lives Matter protests in July 2020.
Taking Lumumba's tooth back to the DRC is of great "emblematic importance," as it is said to be the assassinated Prime Minister's last remaining body part. However, nobody knows if that is really the case, as his body was never found.
In a speech at the private ceremony two years later, Belgian Prime Minister Alexander De Croo underlined that Lumumba was murdered for "his political convictions, for his ideals" and called this unacceptable.
At that point, the "moral responsibility" of the Belgian Government in the assassination had long since been established, but De Croo underlined the importance of repeating it in the presence of Lumumba's family, as well as formally apologising once again.
Related News
Strikingly, De Croo went a step further and added that Belgium should have acted differently. "Belgian ministers, diplomats, civil servants or soldiers may not have had the intention to have Patrice Lumumba killed. No evidence was found to support that they did. But they should have seen that transferring him to Katanga (where he was executed in the presence of Belgian officials and officers) would endanger his life."
"They should have warned, they should have refused any help in transferring Lumumba to the place where he was executed," he said. "But they chose not to see it. They chose not to act."
"Today in History" is a new historical series brought to you by The Brussels Times, aiming to take you on a trip down memory lane for newcomers and Belgians alike, written and compiled by Ugo Realfonzo & Maïthé Chini. With thanks to the Belga News Agency.