The construction of fences and walls on the EU's external border – to keep refugees and migrants out – is likely to spark controversy at the ongoing EU summit on migration. While Belgium will not take a position on the proposal due to internal divisions, it will call for increased border checks.
Climate change, conflicts and natural disasters are the main factors leading to mass movements of people. The EU has seen a massive increase in the number of asylum applications, rising from 630,000 in 2021 to 924,000 last year. The bloc has failed to cope with a rise in numbers and national problems have resulted, such as Belgium's reception crisis.
Migration has, once again, been catapulted to the top of the EU agenda, including at the European Council in Brussels on 9 and 10 February. Leaders will be discussing migration and assessing the implementation of the EU Pact on Migration and Asylum, a "comprehensive approach to migration in line with EU principles and values."
Belgium's State Secretary for Asylum and Migration Nicole de Moor, who has repeatedly come under fire for her handling of the reception crisis in the country, said ahead of the meeting that the European migration pact "must be in place by 2024."
Tweet translation: European migration summit is an important step towards the European migration pact. The coming days should be about the application of Dublin rules, border policy reform & solidarity between member states. The current momentum to reform in the EU must be seized.
Fund our wall?
While De Moor will be arguing for better-controlled European external borders and calling on countries to cooperate on migration management, return or visa policies, she will not be openly discussing the controversial proposal – particularly linking development aid to cooperation with migrant return policies.
De Moor will also not discuss the construction of a fence or wall on the border between Bulgaria and Turkey – an idea she broadly supported at the end of last year but which failed to gain unanimous support from other parties in the Vivaldi government (the Flemish Green Party called the solution "both nonsensical and unjust").
Ahead of the 27 leaders convening in Brussels, MEPs called for borders to be protected more effectively, including, controversially, by setting up fences, which some wish to see financed with European funds (up to €2 billion), a proposal that was quickly opposed by the Commission.
Between 2014 and 2022, the total length of border fences at the EU's external borders and within the EU/Schengen area grew from 315 km to 2,048 km. The asylum crisis in 2015 saw the EU become a walled fortress, which initially saw arrivals dropping, but proportionally, resulted in more people dying.
'Against common humanity'
Border fences and walls, policies that were central to Donald Trump's US 2016 presidential campaign, assisted by the slogan of "build that wall!", are not forbidden under EU law, but they must be in accordance with fundamental rights, including the right to seek international protection and the rights and procedural safeguards provided by EU migration law.
Doctor Florian Trauner, a Director of the Research Centre for Migration, Diversity and Justice, noted on Twitter that aside from various negative side-effects of putting up border walls on local ecosystems and socio-economic exchanges locally and nationally.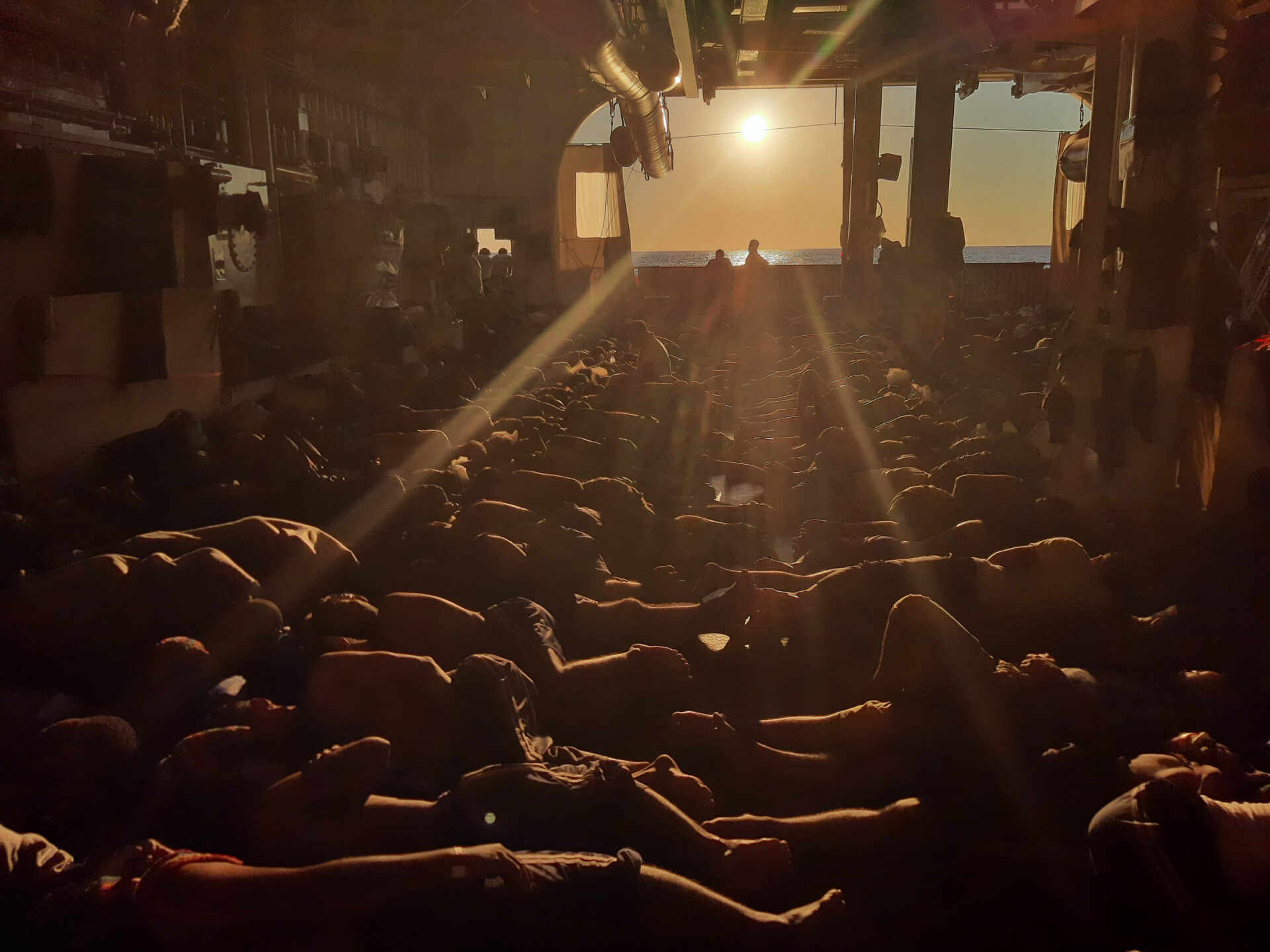 "But most importantly, they also tend to only divert migration to more dangerous routes (often to maritime routes), increasing mortal incidences. Walls do not tackle the underlying reasons for migratory pressures," he concluded.
This was mirrored by Josep Borrell, High Representative of the European Union for Foreign Affairs and Security Policy, who noted that the walls will "never be high enough to just 'keep people out'. And no one can accept the scenes where people drown while trying to cross the Mediterranean – this goes against our common humanity. So, the real issue is not to stop but how we manage migration."
Meanwhile, one solution Belgium will be putting on the Council's table is the improved control of so-called secondary migration flows within Europe, which de Moor argued increased sharply in recent years. "Getting those people out of reception centres should generate a lot of extra places," she added.
Until the Migration Pact is in place, she argued that the current Dublin rules, which stipulate that the first country where an asylum seeker is registered is responsible for the reception and asylum procedure, "must be applied correctly."
"Each country has to do its part. Being a member of the European Union comes with benefits, but also with obligations."