Eating out isn't cheap in Belgium, especially if you've got a hunger for something a little more fancy than the local frituur. Whilst various establishments offer lunchtime deals, fine dining with the drinks to accompany is simply beyond many budgets. Younger people in particular might rarely be able to savour the delights of haute cuisine.
In an effort to bring top-level gastronomy within reach, the Flemish initiative Jong Keukengeweld ("Young Kitchen Violence" in English) is giving people aged 18 to 30 a chance to treat themselves next month. Now into its 12th edition, the scheme run by Horeca Flanders and Tourism Flanders has been hugely popular in the past.
"Tasting Flemish gastronomy, appreciating local products and stimulating the senses, that is what Jong Keukengeweld is all about," Flemish Tourism Minister Zuhal Demir said.
Whilst reservations are for the month of March, bookings can be made from Monday 13 February and spaces have historically been filled quickly. Young people (including people who are already aged 30) booking a table at the participating eateries will receive a three-course menu with selected drinks pairings and water for €59. Those who are older can be brought along at a small surcharge.
A total of 54 Flemish young chefs up to 35 years of age, including five from Brussels, will take part in the project and bring Flemish gastronomy, which is all about flavours, tasting, stimulating the senses and daring, to a wider public. The scheme will again take place in October.
What restaurants are participating in Brussels?
Five of the capital's finest restaurants are included in the programme:
SAN Sablon
The brain-child of Belgian-Korean chef Sang Hoon Degeimbre, the cuisine is wholly designed around bowls and spoons. Young chef Pierre-Jean Antoine has worked here since January 2022, helping define the restaurant's vision of urban gastronomy by drawing on a skilful combination of techniques and textures.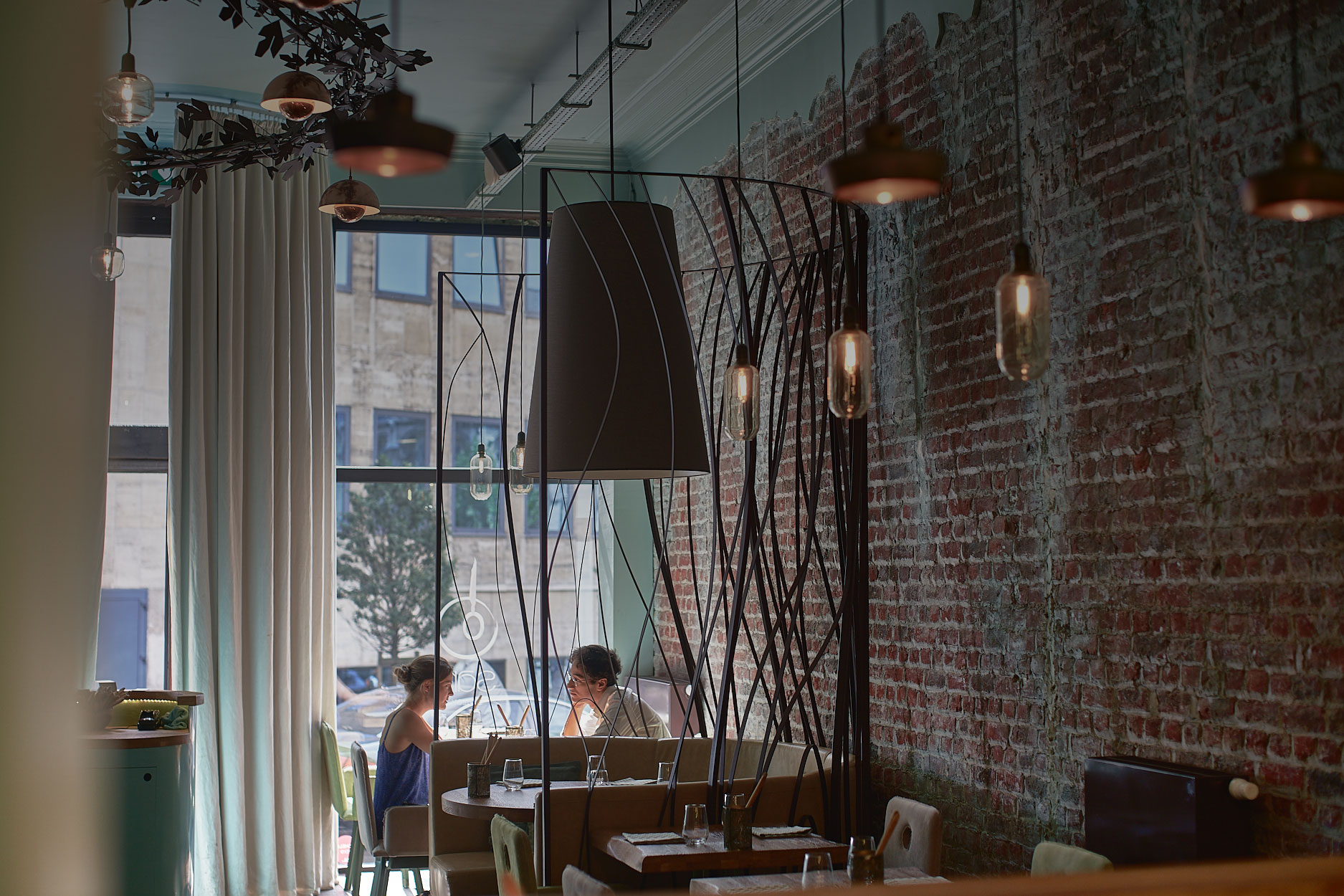 You're guaranteed to leave well-sated, as SAN Sablon's cuisine is not only passionate but also generous. Find more information here.
Savage
This establishment near the Matongé district of Brussels puts vegetables centre stage. Although a selection of meat or fish is available on the side, its plant-based products will surely leave no one asking for anything more.
The young chef at Savage, Joel Rammelsberg, is constantly changing the four-course vegetarian menu (every two days, to be precise) depending on the season and the restaurant's favourite local producers. Find more information here.
Entropy
Where to begin with Entropy? For younger diners with a climate conscience, this is the place for you! Elliott Van de Velde's kitchen in the historic heart of Brussels presents a whole new restaurant concept which also serves as an NGO.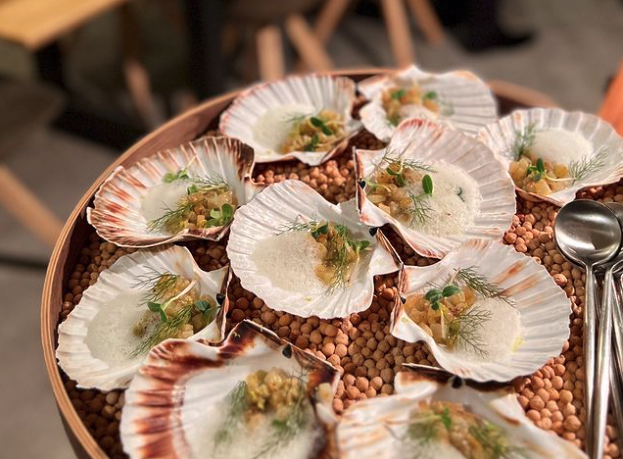 With a focus on tackling waste and striving for a more circular and equitable food system, Van de Velde's conscious cooking features a distinctly plant-based menu. All profits are donated to the non-profit organisation Hearth Project, which also fights against food waste and social insecurity. More information here.
Màloma Comptoir
Though not exclusively vegetarian, chef Georges Athanassopoulos has developed his own style inspired by his Greek roots and works with local, top-quality products that are 90% organic or biodynamic.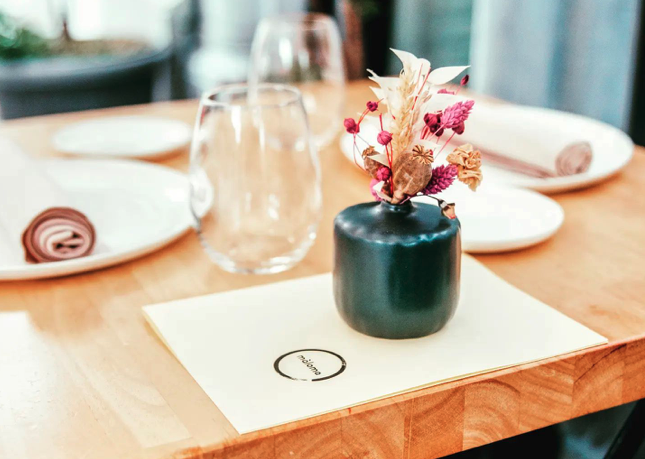 This unique venue aims to surprise guests with distinct flavour combinations (fermentation plays a key role), taking people beyond their comfort zone. Find more information here.
VerTige
Known among locals as the small restaurant with the little table in the window, VerTige in the centre of Brussels offers gourmet cuisine centred around organic, sustainable and seasonal dishes (including, but not exclusively, plant-based ones). Ingredients are largely local, often from gardens around Brussels.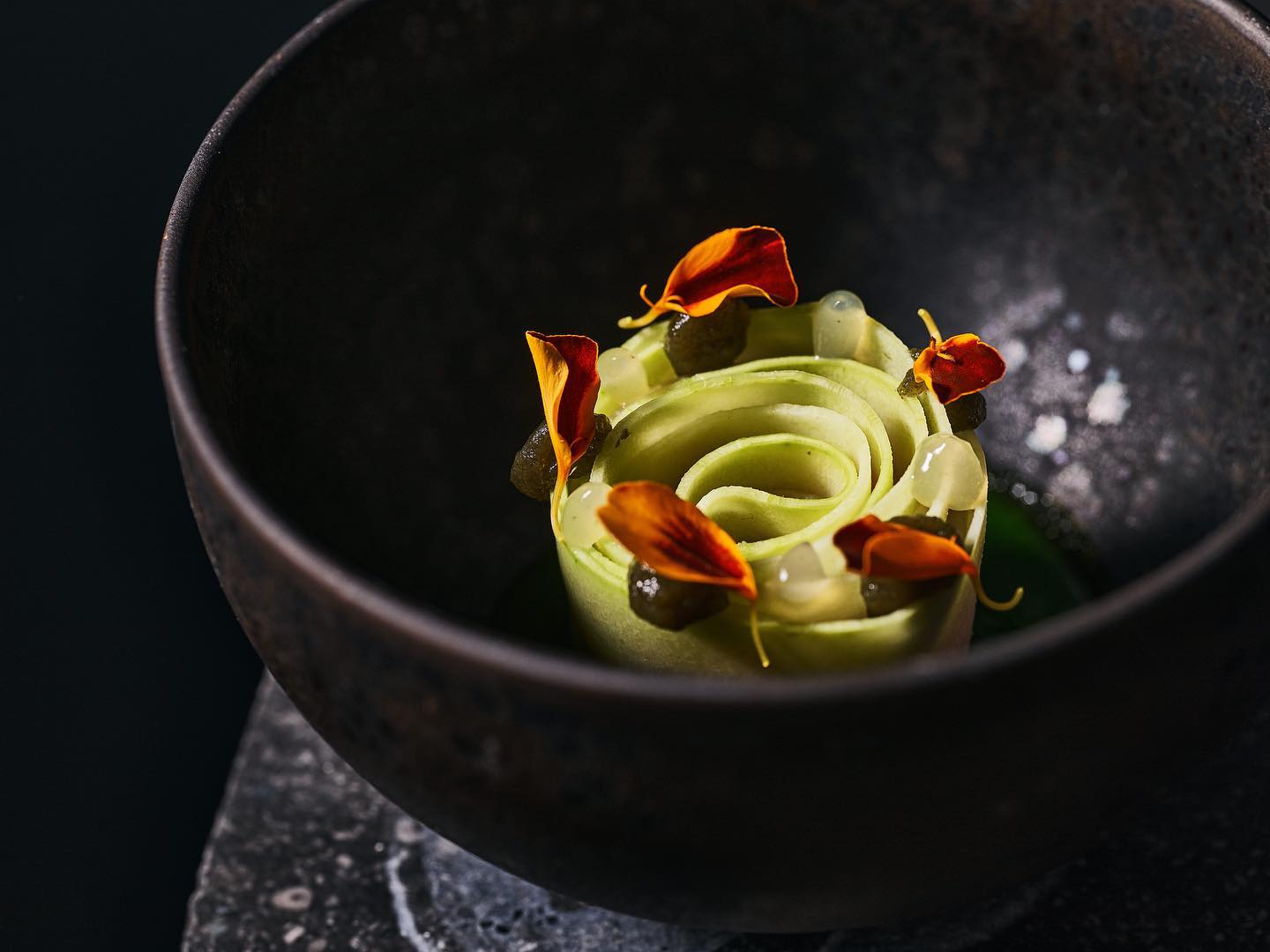 At just 25, chef Kevin Perlot studied under the famous Sang Hoon Degeimbre (creator of SAN Sablon) and is now head of this new culinary adventure, breaking the rules of traditional gastronomy. Find more information here.