On this day, 24 February 1887, the first-ever international telephone line in Europe between Brussels and Paris was opened to the public. For five minutes of conversation, the tariff was 3 francs.
On 1 December 1886, Belgium and France concluded an agreement on the installation of a telephone line between Paris and Brussels. The siliceous bronze line, 333 kilometres long, was opened on 24 February 1887 and connected telephone booths inside the stock exchanges of both cities. But why was Belgium at the heart of this new innovation?
To briefly rewind time, the first basic phone was invented by Italian innovator Antonio Meucci in 1849, and Frenchman Charles Bourseul also devised a phone in 1854. However, it was Scottish scientist Alexander Graham Bell who won the first US patent for the device in 1876. The world's first international phone call was in 1881, between the United States and Canada.
In Europe, however, Belgium played a central role in the continental proliferation of this new communication medium; Bell's new telephone had not provoked much interest in Britain at first. However, this was not the case in Continental Europe, which was an early adopter of telephones, and it all began in Brussels.
International Bell Telephone Company (IBTC)
In 1879, Bell's father-in-law Gardiner Hubbard, who presided over the US-based Bell Telephone Company, toured the continent to promote this new invention. It would be the Belgian Government that offered him the greatest financial incentives to establish a European subsidiary's headquarters in their country.
In 1880, the International Bell Telephone Company (IBTC) was founded in Brussels by the Bell Telephone Company, and served as the company's main European headquarters.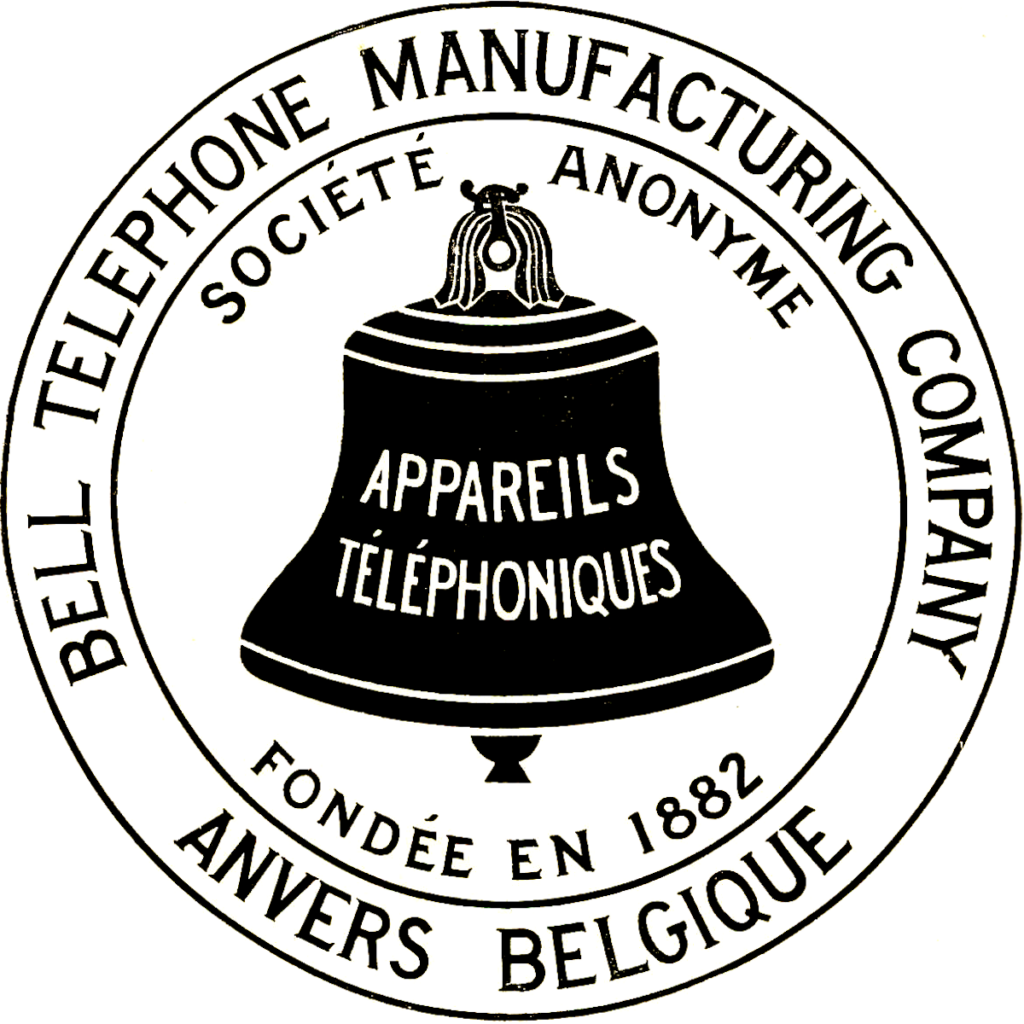 Shortly after, the Bell Telephone Manufacturing Company (BTMC) was founded in Antwerp, on 26 April 1882, to help meet the rising demand for telephones in Europe. After its founding, BTMC employed 35 people, and its workshops were located within a small plant at 4 Boudewijnstraat in Antwerp, headed by Francis Raymond Welles.
In 1884 the very first European intercity line was created between Antwerp and Brussels. In 1887, the first international line was opened between Brussels and Paris. After a trial telephone call between the King of Belgium and French President Jules Grévy, newspapers at the time hailed the invention as opening a new chapter for diplomacy between countries.
On 13 March 1888, a second direct line between Brussels and Paris was opened, and three years later (in 1891), a subsea line under the channel connecting Paris and London was created. With its first manual and rotary dial telephone exchanges, it can be said that the Antwerp facility was largely responsible for introducing the telephone in much of Europe.
"Today in History" is a new historical series brought to you by The Brussels Times, aiming to take you on a trip down memory lane for newcomers and Belgians alike, written and compiled by Ugo Realfonzo & Maïthé Chini. With thanks to the Belga News Agency.