Three months since Belgium's biggest trial started, procedures will progress to a new phase that will see around 100 victims and their relatives share their testimonies this week.
On Monday morning, medical experts, including a rehabilitation doctor and a psychiatrist, will give testimony about the impact of the attacks on the victims before the first three victims of the 2016 attacks take to the floor in the afternoon. The attacks were the deadliest to ever take place in Belgium.
"It is important that we do this. This way we bring the process back to that harrowing day... Testifying will reopen a wound that has been healing for seven years," Philippe Van Steenkiste, the president of the victims' association V-Europe and who lost his sister in the attacks, told De Standaard.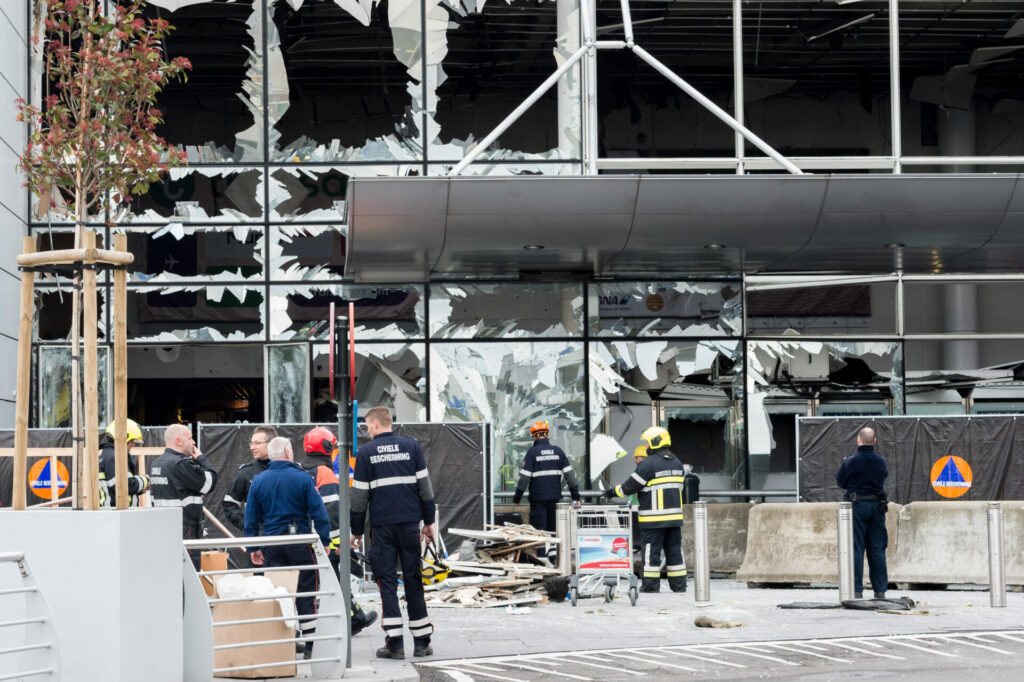 The first week and a half of this phase will see victims of Brussels Airport in Zaventem testify. Almost seven years ago, on 22 March, two bombs were detonated in Belgium's largest airport at 08:00; 14 people (including two attackers) died on the scene, with four more dying later in hospital. 259 people were injured.
From Wednesday 15 March, the victims of the attacks at the Maelbeek metro station in Brussels are scheduled to start their testimonies. At this site, 17 people were killed and 81 injured.
A total of around 100 victims and family members are expected to take to the floor in the coming weeks about how their lives and those of their families were irrevocably changed and even destroyed by the Islamic State (IS) terrorists on trial.
Strip searches and deaths
So far, the trial has been devoted to presenting the case as it has been pieced together by investigators. This was completed on Thursday, after which the public prosecutor, civil parties and defence made their closing comments.
The first few months of the trial, which began in earnest in early December and will likely be the most expensive trial in Belgian history, were overshadowed by the six accused men complaining of strip searching and their detention in glass boxes. These complaints caused several delays.
It was later ruled that the strip searches – which were daily and systematic – constituted degrading treatment and therefore violated the European Convention on Human Rights. Given the wide array of other security measures, it is questionable whether these preventative actions are necessary. A final decision on the matter will be taken next week by the appeal court.
Related News
The trial of the 2016 terrorists in Brussels was suspended at the end of February until last Thursday (2 March) following the sudden death of defence lawyer Sébastien Courtoy, who had been defending the accused accomplice Smaïl Farisi.