Anyone about town on Friday would likely have come across the procession of tractors that congregated in Brussels as farmers from Flanders marked their frustration with the nitrogen policy deadlock. As explained last week, the explosive affair isn't only a big deal for those who till the land – it threatens to break up the Flemish government, which is currently incapacitated by the impasse.
ICYMI, Flanders must urgently cut its nitrogen pollution if it is to receive EU funds provided under the Common Agricultural Policy. There is a lot of money at stake – many farms couldn't continue without it. But this is the bitter pill that Flemish politicians have been struggling to swallow: it isn't possible for the region to comply with EU limits without closing the most-polluting farms, and forcing radical changes to farming practices.
In a region that has over 23,000 farms (and 6.65 million residents), the proposed policy is political cyanide for parties that count on the considerable vote of the rural community. This has left ministers locked in disagreement, despite repeated efforts to settle on a deal. Meanwhile farmers have been up in arms about the lack of clarity. And funds.
City dwellers have a tendency to look inwards. Distracted by the bright lights of urban life, they often write off affairs of the countryside as parochial. With one-third of Brussels residents from overseas and the country's complex overlay of regional and federal administrations confusing even Belgian nationals (more on that here), it might be tempting to turn away from this issue. After all, it wouldn't be the first time we've seen Belgium's governing coalitions unable – or unwilling – to agree.
Friday's tractor convoy certainly turned heads – a refreshing change from the typical picket lines that usually head towards the numerous seats of government. But the fallout of this clash could be the dissolution of the Flemish government as the party responsible for the discord might be manoeuvred out of the political picture.
Belgium has historically set records for muddling by without an elected government, an almost two-year stretch that tested the fibre of its institutions. But it's unlikely that Flanders will be able to keep this up, not least given the livelihoods that hang on a decision, one way or the other.
Those who won't be impacted by the policy can watch the drama with disaffected zeal. But if you happen to have a tractor in the family, this is crunch time for life as you know it.
Still don't get Belgian politics? Let @Orlando_tbt know.
Belgium in Brief is a free daily roundup of the top stories to get you through your coffee break conversations. To receive it straight to your inbox every day, sign up below:
When we think about Belgium, there are many things that come to mind before we think about the ground we stand on or – more exactly – spare a thought for what might be beneath our feet. Yet Belgium boasts some incredible cave systems. Ever wondered what's down there? Here's where to look for the country's coolest caves and caverns. Read more.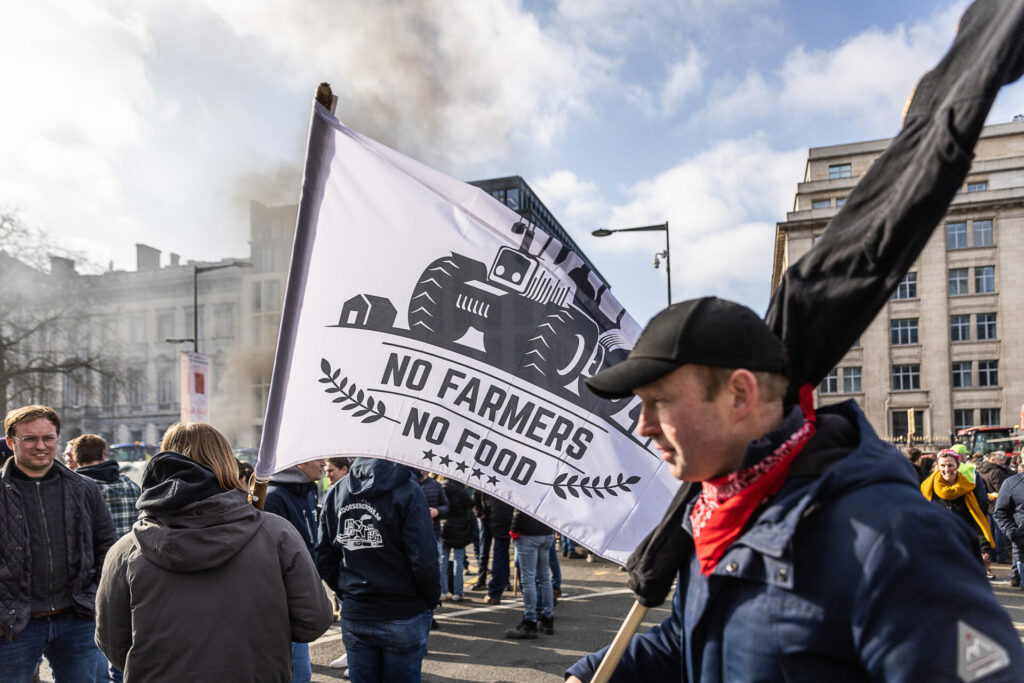 The Flemish government failed to reach an agreement on its nitrogen policy this weekend after fraught (and supposedly final) negotiations fell through on Sunday evening. The failure plunges the Jambon government into a deep crisis. Read more.
A sunny beach house in Portugal or a luxury flat in Brussels? Europe offers plenty of unique places to live and work. When you want to sell or buy, you want to ensure the price is right. Where are real estate prices rising the fastest? Read more.
Boulevard Auguste Reyers in northeast Brussels is one of the arteries into the capital, with thousands of vehicles making the journey to and from the city centre each day. But plans are afoot to give the avenue a major facelift, making it more friendly to other transport modes. Read more.
With a pension reform in Belgium expected in the next 12 months, many people have been shocked by revelations that have come out during exchanges by politicians who are struggling to come to an agreement in that time. Read more.
A shell has been found by a resident in the Walloon municipality of Visé, in the province of Liège, on Monday morning. Read more.
Located in in a vast glass-roofed exhibition hall created for the 1911 Charleroi industrial expo, BPS22 displays the contemporary art collection of Hainaut province. Read more.