A police raid on 4 March 2023 of a leading Italian progressive newspaper, Domani, has seen Prime Minister Giorgia Meloni and her far-right government accused of attacking media freedom in Italy.
The Meloni administration is using Strategic Lawsuits Against Public Participation (SLAPPs) as a means of intimidating journalists that are critical of the government. This heavy-handed treatment has been widely criticised by European politicians including MEPs, former PMs and journalist associations.
The Domani newspaper, launched in 2020, has been subject to two cases that culminated in the raid by the Carabinieri (a branch of Italian police) at the beginning of March. Speaking to The Brussels Times, Francesca De Benedetti – a journalist covering European affairs at Domani –said that the publication has fast made a name for itself as "influential, authoritative, and concerned with issues such as the environment, inequality, and human rights."
"We also have a strong investigative team and we do play a role as watchdog of power. If the Meloni government has a problem with that, they will have to get over it," De Benedetti said, adding that her paper is "not intimidated" by the attacks of the Meloni government on the freedom of the press.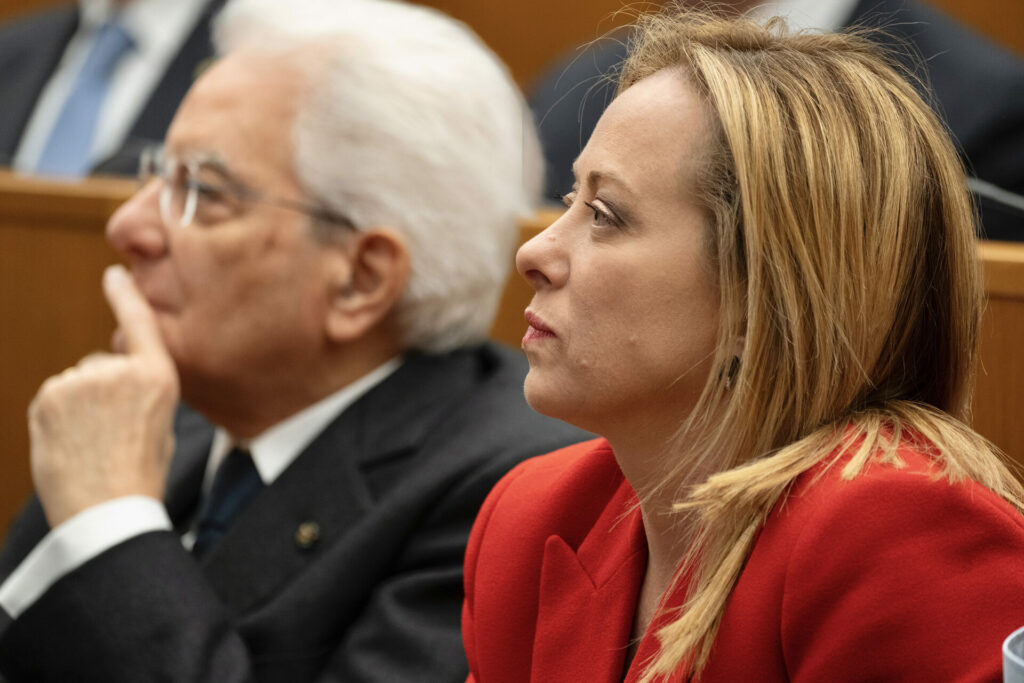 Meloni has used legal action against journalists before, having sued well-known intellectual and author Roberto Saviano, as well as Domani's editors, Emiliano Fittipaldi and Stefano Feltri, who are both leading Italian reporters.
Domani covered how in 2021 Meloni recommended Fabio Pietrella – a businessman and now MP for far-right Brothers of Italy party – to provide medical equipment intended for the Italian healthcare system. "She cannot challenge the facts, which are established by the author of the investigation, Fittipaldi, so she challenges the use of the word 'recommended'," De Benedetti explained.
Meloni claims to be suing Domani as a citizen and not as prime minister. "But she is not an ordinary citizen," De Benedetti said. "She concentrates the power of government on herself. And the problem with SLAPPs is not only the journalists they target, but the signal that sends to all other journalists."
Related News
A second episode of journalist intimidation concerns Claudio Durigon (Lega), Undersecretary of Labour in Meloni's government; and a former member of a right-wing trade union (with ties to the Hungarian and Polish right) who had had to resign over a series of scandals under Italy's former Draghi government, and whom Meloni wanted to bring back to the government.
After Durigon saw an online article in Domani that also quoted him, he filed a lawsuit. "He didn't even attach the article. So the Carabinieri arrived in the newsroom on Friday 4 March to seize the article, which was already public online," De Benedetti said.
In response, a coalition of media organisations under the European Federation of Journalists (EFJ) strongly condemned the decision by the Italian prosecutor to issue a seizure order.
"No journalists expressing their opinion or investigating matters of public interest should fear or be exposed to intimidation, conviction, or imprisonment," the EFJ said. Dutch MEP Sophie In 't Veld called the move "plain intimidation tactics" and warned of its "chilling effects" on media freedom.
Modus operandi of the right?
When asked whether this case was a symptom of a wider problem with the normalisation of the far-right in Europe, De Benedetti quoted the former Belgian PM and MEP Guy Verhofstadt, who commented on the case saying "this is the true face of Meloni." She added that this kind of action is certainly nothing new: "This is the far-right in action."
"I cover European politics and I'm a geek of rule of law issues: I wrote a lot about threats to media freedom in Hungary, in Poland… And also about SLAPPs in the UK. I can see a kind of an 'Orbanisation' of the media landscape in Italy and in Europe," referring to Hungary's Prime Minister Viktor Orbán.
In reference to the BBC crisis surrounding Gary Lineker, she points to how right-wing influence can affect media pluralism and stressed the importance of actively guarding against this: "That's why we won't hesitate in denouncing attacks on media freedom in Italy."