The employment rate in Belgium reached 72.3% in the fourth quarter of 2022, according to Statbel. Figures were released on Sunday by the Minister of Employment and Economy, Pierre-Yves Dermagne (PS).
Following the publication of the figures, the French-speaking Socialist minister stated that he believes Belgium's objective of raising the employment rate to 80% by 2030 is "within reach," the Belga News Agency reports.
In two years, the employment rate has risen from 69.9% to 72.3%, with Dermagne noting that there have never been this many people employed in Belgium. Compared to the third quarter of 2022, there is an increase of 0.2 percentage points. Year-on-year, the growth is 0.7 percentage points.
If this upward trend continues at the same pace, Belgium should reach an employment rate of 80% by 2030, the socialist minister said. Dermagne insists that this result is "exceptionally strong" considering the effects of the pandemic, the 2021 summer floods, the war in Ukraine and the energy crisis.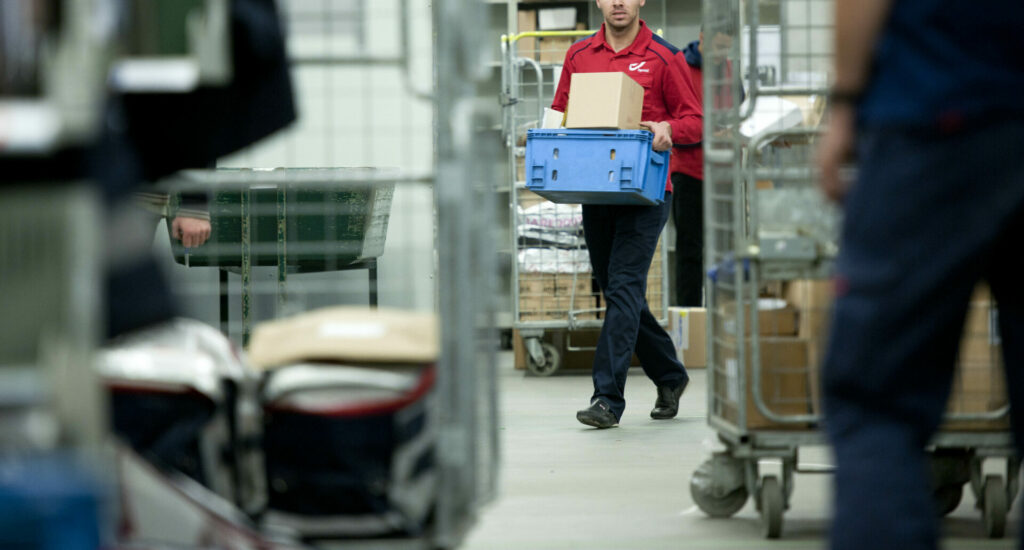 The Economy Minister also noted that this the news is particularly welcome, given the Federal Government's labour market measures have not yet reached "full speed." The labour measures include ensuring a better combination of private and professional life with initiatives such as the four-day week.
Reacting on Twitter, Dermagne said: "Very good news on the employment front in Belgium! It's going up for 2022: 71.9% average employment rate! An increase of 1.3% over one year. But above all, a new record was broken at the end of last year: 72.3%, which is unprecedented!"
Some of the biggest critics of the Vivaldi government, however, have reacted to the employment rate rise by deciding to pour cold water on the news.
Leader of the francophone liberals (MR), George Louis Bouchez stated that the rise was "thanks to the ageing of the population which improves this rate mechanically." Sander Loones from the Flemish nationalist party N-VA also cast doubt, stressing that Brussels and Wallonia were "lagging behind," while adding that Belgium still had one of the lowest employment rates in the EU.
How does Belgium compare to EU?
The employment rate in Belgium rose faster in the last quarter of 2022 than in neighbouring France and Germany, but is still below the European average. The latter remained stable in the second half of last year, at just under 75%.
Within the EU bloc, Greece (66.2%), Spain (69.5%), Croatia (70.5%), Italy (65.5%) and Romania (68.5%) have a lower employment rate than Belgium, according to Eurostat figures.
In Germany and the Netherlands, the rate is even higher than 80% and in France it is 74.2%, slightly higher than in Belgium.