The post-pandemic world is one where more and more people are working remotely. Companies support flexible work arrangements, and many even turn to independent work. The luring thing about being a digital nomad is the opportunity to explore the world while working - and find cheaper places to live.
Some estimates suggest there are over 35 million digital nomads in the world. The figure has increased significantly in recent years, as people have embraced remote work partly out of necessity but also due to its benefits. In a recent Remote.co survey, 63% of respondents said they would change jobs if the new one offered remote working opportunities. The desire to experience a new culture while working your remote job shouldn't be overlooked.
Many countries have understood the value of attracting digital nomads with special digital nomad visas. These visas are designed to give applicants the right to reside in a country while working remotely. They've become prevalent and meant that the cost of moving to a different location has come down quite a bit in recent years. So where in Europe is being a digital nomad the cheapest?
Explore Eastern Europe
Eastern Europe offers many affordable opportunities for those exploring the world. The region has a lot cheaper living costs than many of its Western European neighbours. Rent, food and utilities won't set your budget back in almost any Eastern European country for more than a little over €1,000-2,000 a month - depending on your spending habits, of course!
The region is also very welcoming to digital nomads. Many countries in the area have special visa programs to attract remote workers and entrepreneurs. So what are some of the best places to keep in mind?
Georgia
Georgia is a country full of culture and rich history. Its capital city Tbilisi is exceptionally affordable and business-oriented. You can find a nice place to live and work without spending much over €1,000 a month, making it one of the cheapest European countries to live in.
The country has a visa system that allows residents from 98 countries to live and work in the country without a visa for up to a year. You'll just need a minimum income of around €2,000 a month. The visa system is easy to navigate, and the application won't take too long.
Serbia
You could also find yourself in Serbia. Belgrade is an obvious choice, making it one of the cheapest capital cities in Europe to live and work. The city offers good internet connections, great food, plenty of culture and fun activities, and friendly locals. The remote working community is also slowly growing, so you can find many networking opportunities.
The country is currently looking to establish more tax incentives and work permits to make it even easier for digital nomads. Living costs in the capital city are around €1,300 on average, making it a very affordable option. The government hasn't yet approved the official digital nomad visa, but a temporary visa will allow you to stay in the country for three months.
Romania
Romania's biggest selling point is its accessible remote worker visa. It enforces one of the lowest earning requirements, as you'll only need to make around €1,100 per month. The permit makes the country an affordable option for digital nomads.
On top of it, the country has lots of excellent places to live and work. You can enjoy the capital city Bucharest or head down to the colourful city of Brasov. Living costs in Romania are affordable, even in the bigger cities. You can live comfortably with around €1,000 monthly, and the amount gives you a nice place to live and plenty to enjoy fantastic Romanian cuisine.
Be a digital nomad in the Baltic States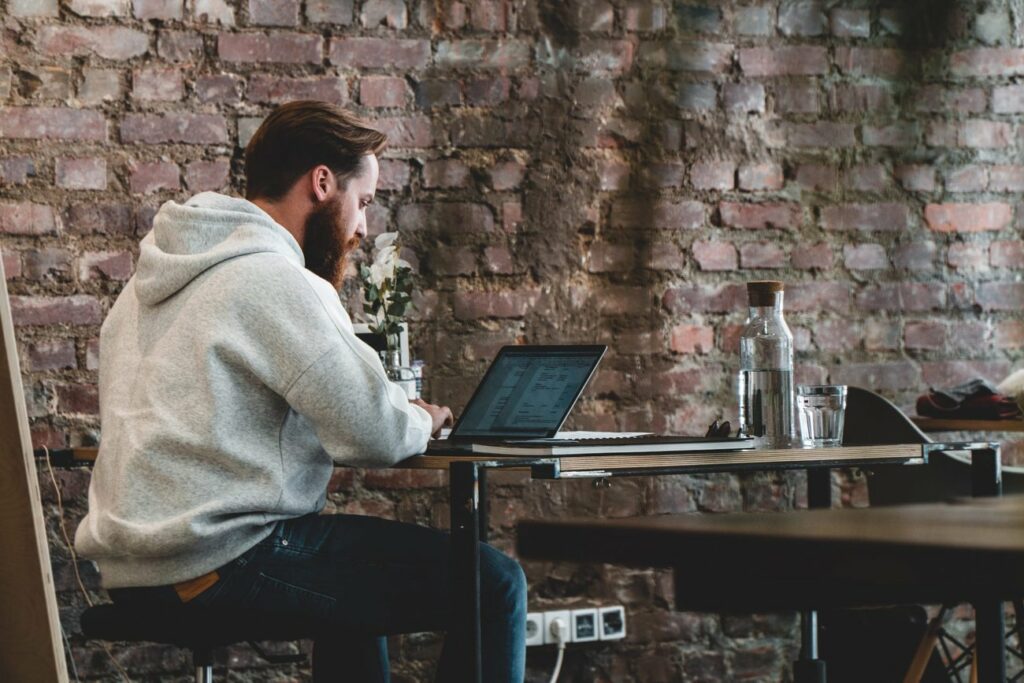 Digital nomads should also consider the Baltic States. Located in Eastern Europe, these beautiful countries offer the same benefits to attract remote workers: cheap living costs, reliable access to amenities and easy visa requirements.
Estonia
Estonia was among the first nations to offer a special Digital Nomad visa. It allows eligible location-independent people to live in the country for up to a year without many restrictions. The process is cheap and easy to navigate.
Estonia's capital Tallinn has seen its prices increase in recent years, but it still offers many affordable opportunities. It has a strong startup culture and excellent travel connections elsewhere in Europe. You can expect to spend around €1,500 per month living in the city on average. The money is slightly higher than elsewhere in Eastern Europe, but it's still very competitive. You also have a more modern infrastructure that can be a big bonus for many digital nomads.
Lithuania
Similarly, Lithuania's Vilnius could be another relatively cheap opportunity to consider. The cost of living can climb up to under €2,000, but you can enjoy a relatively comfortable living with that amount of money. You'll also get a modern infrastructure and excellent transport connections elsewhere in Europe.
You can apply for e-residency, which gives you access to many services and allows you to work remotely. It grants you e-residency status for three years, and the application only costs €90.
Venture into Western Europe
Living costs are generally much cheaper in Eastern Europe, but it doesn't mean you can't find affordable places to be a digital nomad in Western Europe. The Western counterparts also often offer slightly more modern infrastructure and perhaps a somewhat more international atmosphere. It all depends on what you're willing to spend and what you value in your everyday life.
Portugal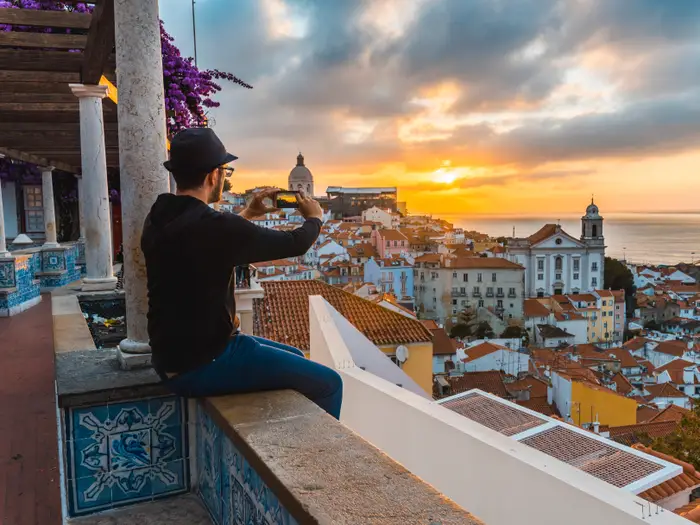 Portugal is among the most affordable to consider from Western European countries, and it has one of the cheapest digital nomad visas in Europe. You can live up to two years in the country with the initial residence permit and work remotely, with the option to renew it for another three years.
Portugal also has a bustling community of remote workers in Lisbon and Porto, so it's easy to make friends and connections. You will need to have a monthly income of around €2,700 to obtain the visa.
Malta
Malta is another sunny location for digital nomads. Its digital nomad visa allows people to live in the country for up to three years, with a €2,700 monthly income requirement. The application process is swift and straightforward, and Malta is an easy country to live and work in, as English is an official language there.
Living cost is very competitive, although higher than others on this list. Cheap housing can be a big lure for many digital nomads, as renting is much cheaper than in many Western European countries. Food is delicious, but groceries aren't always the most inexpensive.
Exploring Europe as a digital nomad
Europe is an excellent location for digital nomads. The continent is full of countries with unique histories, exciting cultures and friendly locals. You can find affordable cities from sunny Portugal to beautiful Georgia. The beauty of being a digital nomad is that you don't need to pick a single city or country to work in, as you can explore all these countries.