Seven years after the Brussels terror attacks, insurers have paid out €65.7 million to victims, sector organisation Assuralia reported on Wednesday.
On 22 March 2016, a series of bombings at Brussels Airport in Zaventem and at Maelbeek metro station killed 32 people (including three suicide bombers) and more than 300 people severely injured. A total of 1,419 victims made claims to various insurance companies after these attacks.
"Insurance companies have paid out €65.7 million to the victims of the attacks on 22 March 2016, including €56.5 million for physical and emotional damage," Assuralia said in a press statement. Aside from claims concerning deaths or physical injuries, some cases also involve miscellaneous claims, including luggage damage.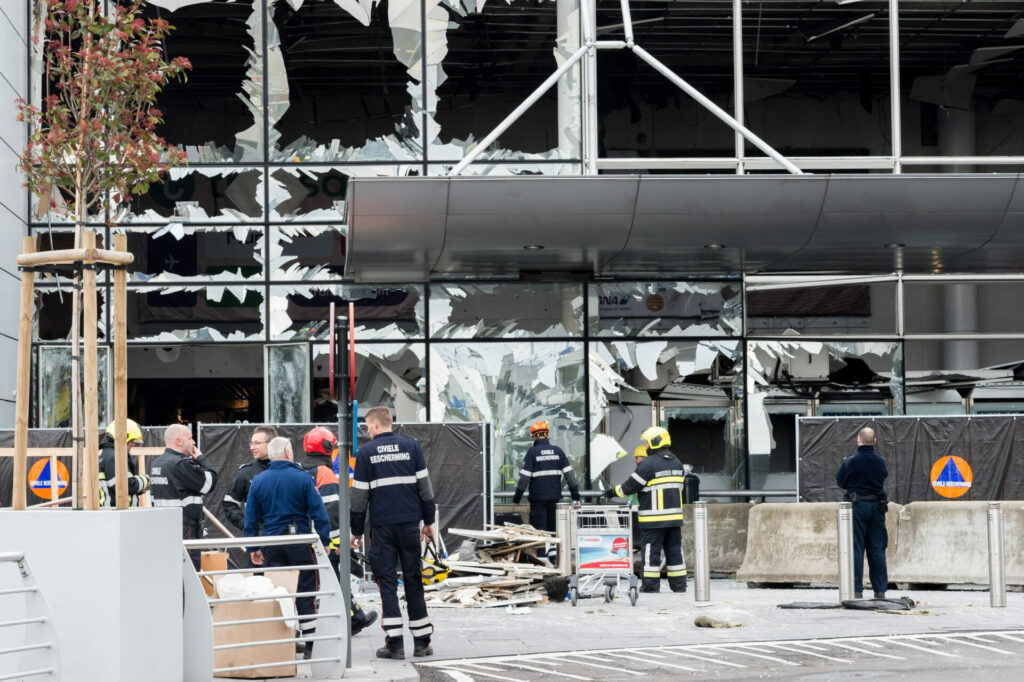 The latest figures cover the period between the attacks and the end of 2022. This figure is likely to rise as the injuries of some survivors are so serious that their condition is not stable enough to conclude the evaluation of injuries.
"A final calculation and settlement of physical damage is possible only when their condition is consolidated, i.e. when the healing of their injuries is no longer evolving," Assuralia explained. "This does not prevent the victims from having already been offered generous advances, especially for emotional trauma."
The insurers are taking into account €60.5 million in future payouts to the victims using financial reserves that largely fall under work accident insurance, as quite a few victims were on their way to work during the attacks.
Better victim support
From a judicial point of view, calls have already been made for more victim-sensitive trials through improved support for victims, especially when testifying, and for more clarity on the procedures.
Many survivors and family members of victims complained that for years they were left to struggle with different procedures to access compensation.
Insurers have since taken initiatives to provide better care for victims of attacks in the future. Assuralia explained that insurers now compensate for emotional trauma and complex injuries no later than one year after the attack.
In order that medical examinations run more smoothly, it has been agreed among insurers that from now on one company will take charge of the medical assessment, so that victims do not have to present themselves to several doctors at the invitation of different insurers.
Related News
Finally, a guideline has been drawn up with the professional associations of medical advisers to ensure a transparent and empathetic follow-up of all medical assessments for the benefit of every patient who visits a medical advisor and guarantee a smoother flow of communication to and from the patient.
Belgium has also prepared a draft law to ensure victims of terror attacks will be compensated more smoothly and quickly in the case of future attacks. The total amount provided to compensate victims of any new terrorist attack will be raised from €1 billion to €1.7 billion, money that will be raised by the insurance industry and the Belgian government.