After a 42-day standstill, unions and management of the Belgian supermarket group sat together with a social mediator on Tuesday to negotiate a solution, however, this attempt also failed.
Trade unions hoped to reset social dialogue on Tuesday after 42 days of unions and management locking horns following Delhaize's decision to franchise its 128 self-managed shops, resulting in stores closing doors for weeks on end and social tensions, culminating in one union filing a criminal complaint.
Delhaize has promised that staff will be kept employed under the same working conditions, however, in the self-owned trade, wage and working conditions are not as good and more flexibility is also expected from staff, making it unclear how this model would be more successful under the same working conditions.
Unions announced the reconciliation meeting under the guidance of a mediator failed after ten hours, confirming strikes at Delhaize would continue and may even be stepped up. In recent days, some 20 shops in Wallonia and Brussels remained closed, but now, those in Flanders may once again join the action.
Blame game
The trade union front and Delhaize are pointing the finger at each other for the meeting's failure. Unions hoped management would agree to a social plan where employees could choose between a transfer to the independent supermarket or leaving with a cheque. Management reportedly refused to budge on the proposed plans.
"What we see here is unprecedented," said Kristel Van Damme of ACV Puls. "We sat opposite someone who won't speak, that's not okay."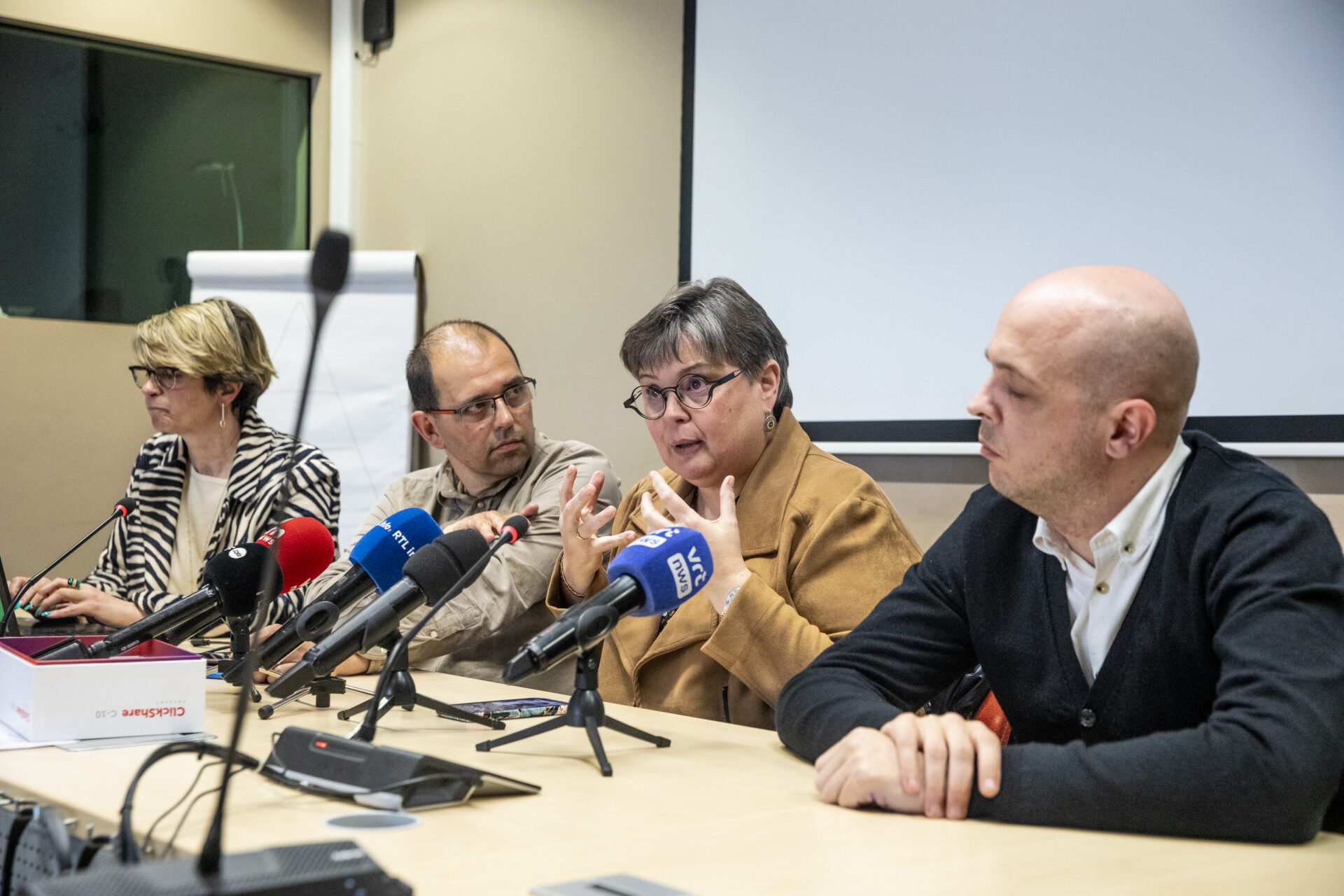 This was mirrored by one union representative who told The Brussels Times that the unions came with proposals for solutions, but that management invariably stuck to the framework they had in mind.
"Normally you meet each other halfway in these negotiations, but that didn't happen, there was no flexibility to negotiate at all." Both unions and employees, who had high hopes for the meeting and that this would provide clarity, are "gravely disappointed," she added.
Related News
In a written statement, Delhaize said it "remained committed to a serene and constructive dialogue," adding that it will do "everything it can to answer all questions regarding the plan and enter into the debate with the social partners."
No new reconciliation meeting has been scheduled, however, there will be an ordinary works council on 24 April, which had already been scheduled.
The Federal Economy Minister Pierre-Yves Dermagne said he hoped that "the parties will get back to the table to continue to make progress.