An Arne Quinze artwork worth €2.2 million was stolen during the night of Wednesday through to Thursday, from an art gallery in Knokke. The work "Natural Golden Chaos" was produced in 2014 and made of 18-carat gold. The police from the Damme/Knokke-Heist police zone have confirmed the theft.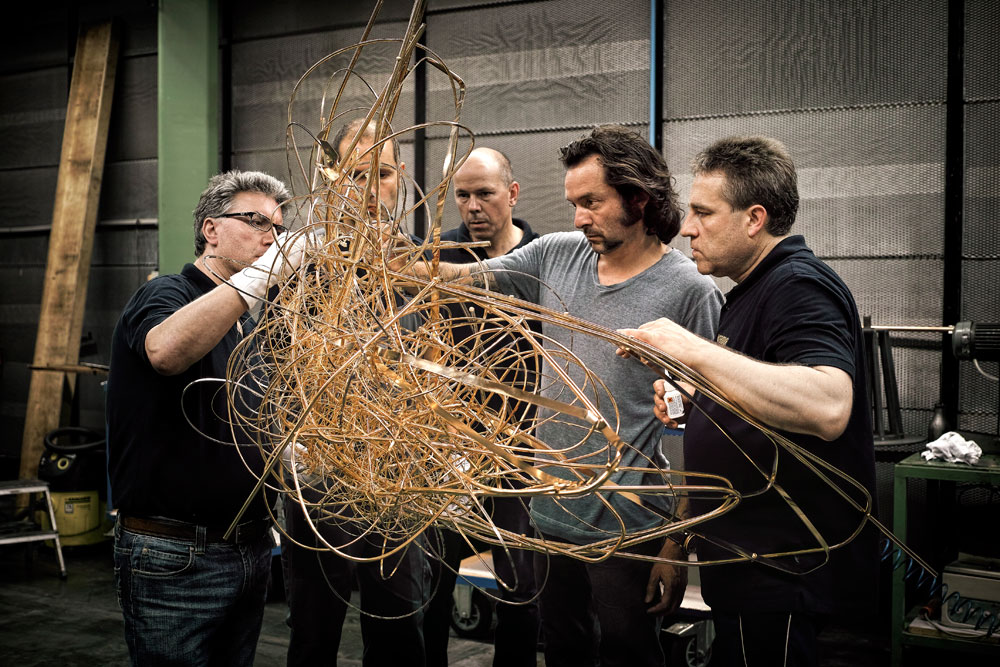 "Natural Golden Chaos"
The thieves passed the object weighing 45 kilograms through the window of the Maruani Mercier gallery, and placed it in the boot of a car. Video-surveillance camera images show the events. According to the Belgian artist's close circle, the police have not yet caught the criminals.
The stolen object is part of the exhibition "My Secret Garden", and has already toured several exhibitions across the United States, Europe and Asia.

The Brussels Times