To unblock the construction works for Brussels Metro line 3, a controversial scenario where the inside of the iconic Palais du Midi building is partly dismantled seems the most obvious, according to a comparative analysis by public transport company STIB.
The construction of metro line 3 has been complicated for several months, as a 120-metre-long tunnel needs to be dug underneath the Palais du Midi, located on Boulevard Lemonnier. However, as the conditions underground are not ideal, substantial improvements have to be made and there is no clear scenario on how to proceed.
Now, a STIB study compared three scenarios, all of which suggest constructing a tunnel underneath the building. The scenario in which the interior of the Palais du Midi would be partially dismantled is seen as the most advantageous, STIB believes, both because of the cost and timing, L'Echo reports.
The other options would be an adapted continuation of the current technology or appointing a new contract holder for the problematic part of the tunnel.
Decision before the summer
The current contractors, the SM Toots consortium, have stopped tunnelling work under the building due to problems with the subsoil. In 2021, it was discovered that the bedding of the Senne river that runs underneath there has shifted.
As a result, the supporting pillars that would form the tunnel walls go into the soggy soil at an angle, rather than straight, so they do not form a watertight seal.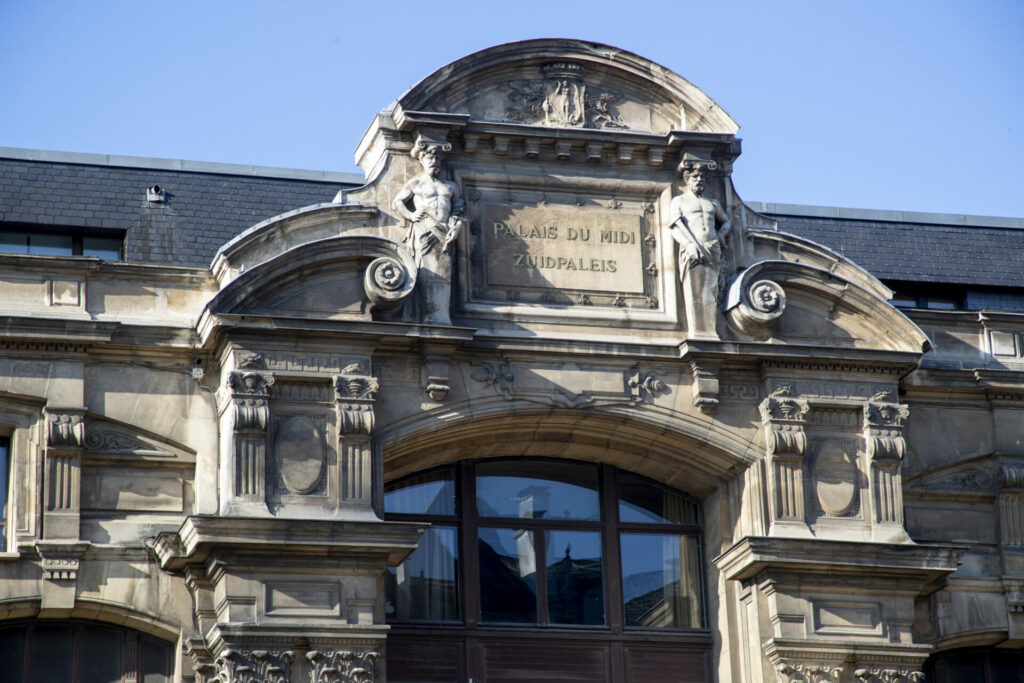 A decision on the future of the works should be made "before the summer," the office of Brussels Mobility Minister Elke Van den Brandt told Bruzz. "That decision must be made together with the City of Brussels, which owns the Palais du Midi."
Related News
In case the Brussels-Capital Region Government goes ahead with the partial demolition of the interior of the Palais, if fewer than 5,000 m² of shops are demolished then a classic permit procedure would be possible without an impact study.
Yet whether that permit can be obtained without any issues is another matter. Additionally, the time span required to obtain such a permit will likely take some time, given the probable appeal procedures.
Therefore, the Brussels-Regional government will examine whether an ordinance to establish a faster procedure for the works is possible. In any case, a partial demolition – especially due to security risks and the entrepreneurs active in and around the building – will not be simple.