With the concerted efforts of the Chinese Mission to the EU and the Catholic University of Louvain, female diplomats in Brussels and women representatives from all sectors in Europe gathered on March 8 for the International Women's Day. The event took place at the Museum of the University and saw a vivid exchange on women's role in society all over the world. More than 200 participants were present.
Madame Cai Xiaoli addressing the audience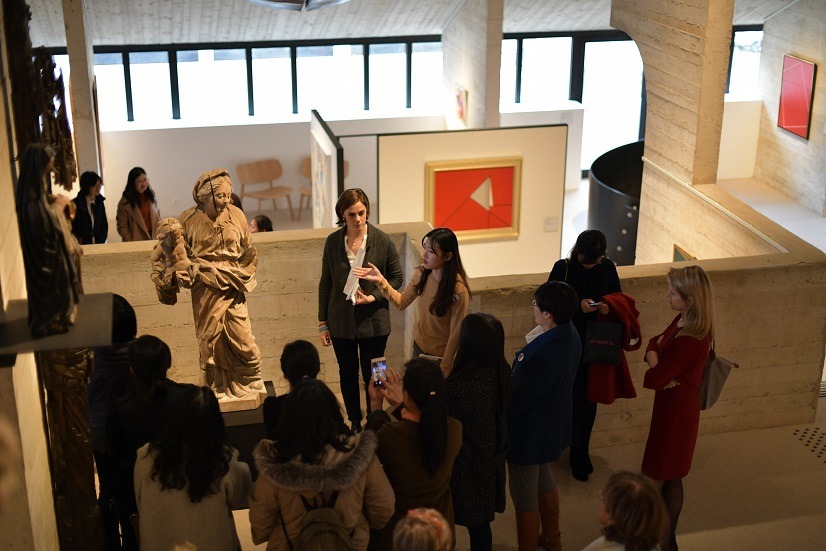 Participants admiring the exhibition of modern art in the Museum of the Catholic University of Louvain

Madame Cai Xiaoli, wife of Ambassador Zhang Ming, Head of the Chinese Mission to the EU, addressed the audience with the theme of "Half of the Sky", illustrating the history and the development of Chinese women's social status, as well as the grace, confidence, optimism, self-improvement and enterprising spirit of Chinese and international women. The audience was deeply touched by her presentation about Ms. Qian Xiuling, who was praised as Belgium's "Chinese Mother" for having helped 96 Belgian children during the World War II.
Group photo of the organizers with Chinese female diplomats

The vice-chancellor of the University, the director of the museum and the director of the Brussels Regional Tourism Bureau didn't spare their compliments when commenting the event, describing it as "a culture sharing journey" which matches perfectly the spirit of openness, exchange and integration of the University.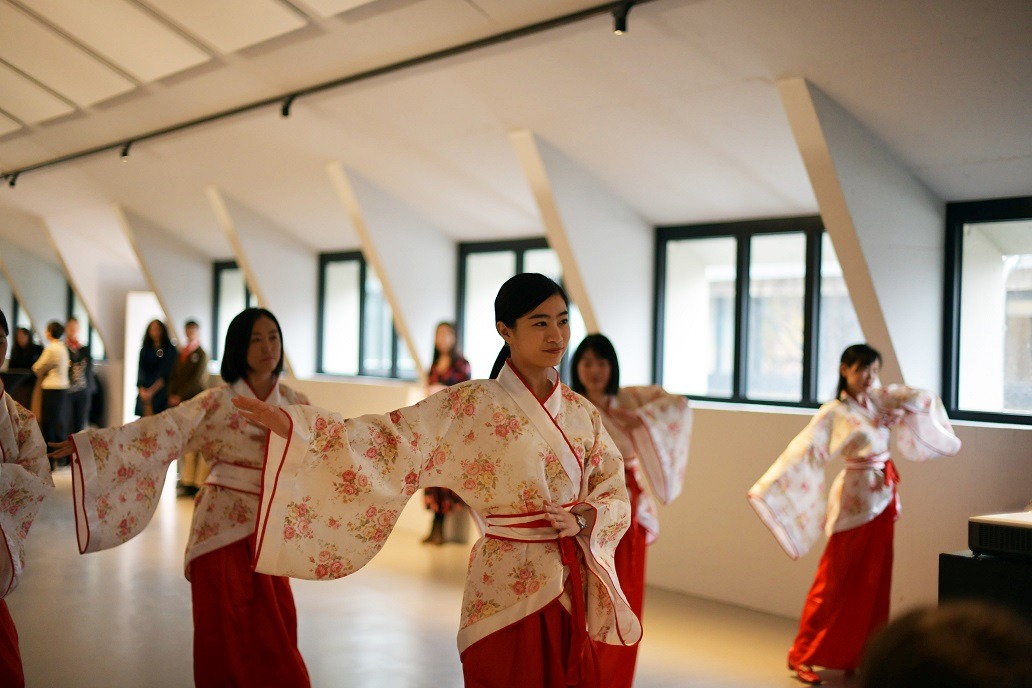 Female diplomats from the Chinese Mission to the EU performing traditional Chinese dance during the event
The event was highlighted by the traditional Chinese dance presented by Chinese female diplomats and the performance of Belgian professional singer. The participants paid a visit as well to the exhibitions inside the museum.