At the turn of the 20th century, there were approximately 3,200 breweries in Belgium. That works out to about a brewery every ten square kilometres. Every town had a brewery, and every brewery brewed a beer. It was less a question of innovation or local pride, and more of a necessity: people simply needed their beer, and if they could not bike or walk to where it was readily available, the consequences would be unimaginable.
Though larger breweries did exist, the commercialization of beers, and the development of different styles, as such, did not begin in earnest until after the First World War. That's not to say that different styles of beer didn't exist, quite the contrary, but the average consumer was more drinker than consumer and thought of their beer in different terms.
Local brewers accommodated local demand
Belgium's relationship with beer is deeply spiritual in nature. Beer became a source of nourishment centuries ago as an alternative to water. Polluted waterways led local monks to start producing beer as a way of ensuring that people had access to a clean hydration source. These proto beers represented health and were the literal manifestation of faith. The low-alcohol beers soon made way for artisanal brewers.
Handwritten recipes from the 16th century indicate, at the very least, a standardisation in beer production. By the time of industrialisation, brewers became more capable of producing marketable quantities, and by the second half of the 19th century, new technologies allowed brewers to produce beers fermented at lower temperatures, and, more importantly, to pasteurise them.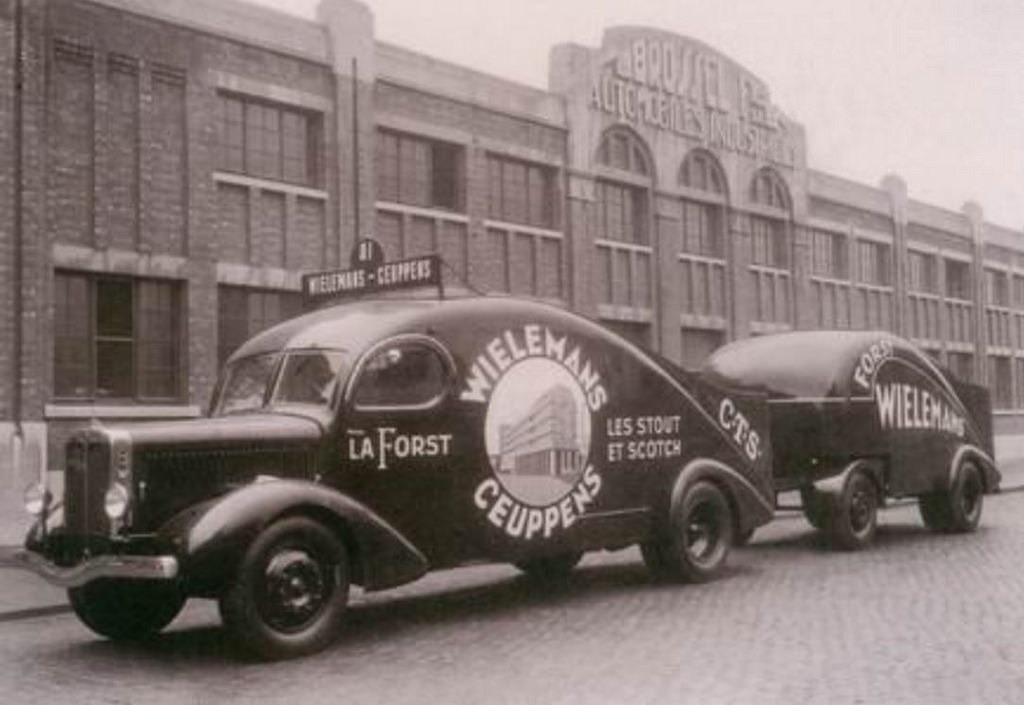 Wielman's brewery situated close to Gare du Midi (Brussels south train station) was at end of the 20th century the world's largest beer brewery. One of the buildings which remains from the brewery now houses "Wiels", a contemporary art centre.
By the late 1890s, the Wieleman's brewery was the largest and most modern brewery in the world and, with their facilities in close proximity to the train network, they were able to produce beers for export. Industrial brewers experimented with different styles of beer, but consumption in Belgium was nevertheless still largely limited to what could be produced locally. The average Belgian beer drinker was not concerned by styles of beer.
Rise of the industrial brewer
The First World War marked a turning point in a number of different ways for the world of Belgian brewers. Germany, who at the time occupied large portions of the country, began rationing metals, which was needed in the production of brewery equipment. At the end of the First World War, many brewers could no longer acquire the materials to produce alcohol.
Industrial brewers started taking over the market, and consumers saw no need to fight against the "dying of the light". The end of the First World War also marks the creation of Moortgat brewery's Victory Beer, which by the 1930s was renamed Duvel. This also signals another commercial trend, and that is the dichotomy of the "Devil" (in Dutch Duivel) beers, and the "holy" abbey beers.
The Second World War was another nail in the coffin for the small artisanal brewery culture in Belgium. Though it may seem incongruous, given Belgium's reputation as the most robust beer landscape in the world in the post war years, but by 1999 only 100 breweries still existed. Even the mighty Wieleman's brewery closed their doors in 1988.
The last 10 years have seen a resurgence of Belgian brewers. Zythos counts 239 official breweries in Belgium, this number does not include the multiple brewing sites that an industrial brewer may own (Duvel for example, which owns Brasserie D'achouffe, only counts as one brewery).
Another new development is third party brewers who help individuals develop beers. Brussels Beer Project had their beer brewed by Brouwerij Anders, and Seef Beer in Antwerp was produced in Oudenaarde for the first couple years of its existence. Breweries like the Proefbrouwerij are providing aspiring brewmasters turnkey solutions for large-scale production. Other brewers like the Verhuisbrouwerij are mobile, hopping around the country, as needed, to produce beers.
Belgians thirst for craft beer
New breweries are today popping up left and right. Brussels brewers, like Brasserie de la Senne, have been brewing what can be called American-style beers for years now. This new upsurge in breweries follows similar developments in the US and UK, but with a Belgian twist. Belgians simply make better beer.
There is more knowledge, exposure, and experience in Belgium and that has been one of the saving graces of these new Belgian beers. Now that they are ready, Belgians are starting to experiment. Breweries like En Stoemelings, who until recently were brewing entirely by hand in a small workshop in the Marolles, can hardly be accused of brewing American-style beers, but they are placing an emphasis on new flavours.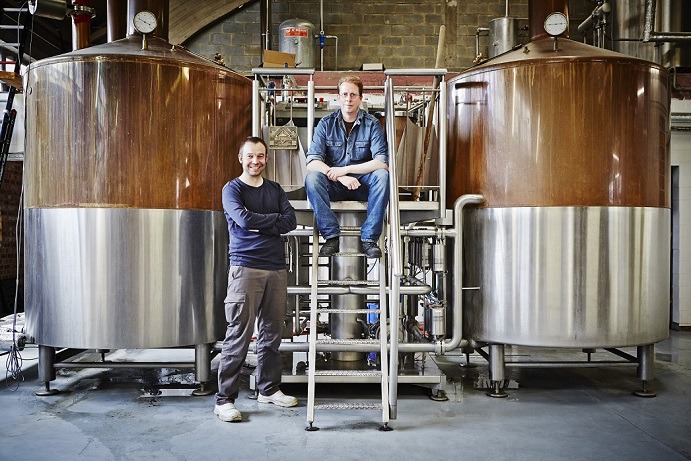 The two founders of Brasserie de la Senne, Bernard Leboucq (standing) and Yvan De Baets (sitting). This Brussels brewery located in the Molenbeek commune in Brussels, is just one of many examples of the many new craft beers now entering the market as an alternative to the giant industrial players. © Alexandre Bibaut
The Belgian understanding of texture, or "mouthfeel" in industry parlance, has added a new dimension to the heavy-handed world of overly bitter American and English IPAs (India pale ales). The Belgian palate is also changing as a result. Belgians are no longer satisfied with industrially produced beers, like Duvel or Leffe, masquerading as craft. They are willing to explore and are rediscovering their love for local production. Brouwerij De Plukker for example, in West Flanders, Belgiums traditional hop producing region, works entirely with local hops. And just recently, Houblons de Bruxelles, a local non-profit organisation, began planting hops within Brussels. A first harvest is expected this year.
Some brewers are taking incredibly experimental routes. The beer brand Kerel goes so far as to import Japanese ingredients to produce flavours that were heretofore unknown in Belgium. This follows a larger trend towards craft beer. Beer consumption is declining, but sales in craft beers is increasing throughout Europe and the US. And the large brewers are taking note. Industrial brewers like Duvel and AB InBev, the world's largest beer company, have been acquiring smaller brewers at an accelerating pace.
AB InBev's acquisition of the Ginette range of organic beers marked a change in strategy. The relevance of a fortune 500 company acquiring a largely regional organic beer is particularly relevant in Belgium, where breweries own bars, and third parties, who manage those bars, acting as exclusive distributors. These industrial brewers, signalling their intention to get involved in craft beers, confirms the evolving Belgian taste for artisanal beers.
While the number of microbreweries has stabilized at around 250 over the last couple of years, the market's evolution towards what microbreweries offer, is continuing. It seems only a matter of time before these new young Belgian microbreweries make their mark on the international stage, much like Belgian beers have done over the last half century. For consumers it's a win-win situation, no longer will they be forced to accept overpriced Duvel, as local beers begin pushing the bigger brands out of the market. Meanwhile, Belgium is rediscovering its taste for craft beer, of which it had been deprived for nearly a century.
By Alexandre D'hoore