Three Ukrainian combat veterans will take part in the "20km of Brussels run" on 28 May in support of the rehabilitation and welfare of Ukrainian veterans.
The Ukrainian veteran will visit Brussels from 24-13 May as part of a series of events to raise awareness on behalf of fellow combat veterans. The former military personnel will participate in speaking events across the city before completing the 20-kilometre run.
Roman Kashpur, Yurii Kozlovksyi, and Yurii Tsyntylevych have travelled from Ukraine to appear in Brussels for the events. Kashpur recently returned from setting a record at the London Marathon.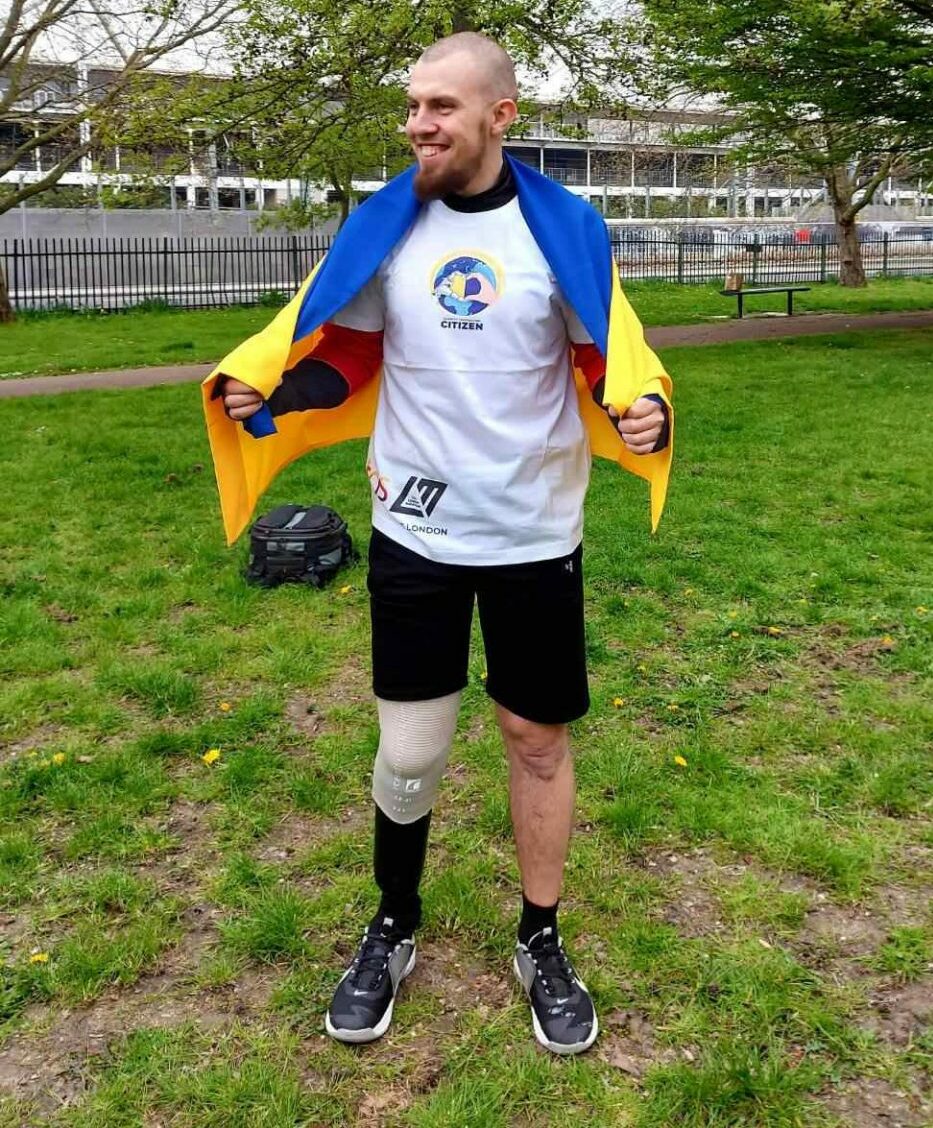 Kozlovskyi lost his leg in 2016, but has since participated in international competitions such as the Invictus Games, Hero Games, and Murph Challenge. He also participated on behalf of Ukraine at the US Marine Corps Marathon. Similarly, Tsyntylevych has also competed in national competitions and the Invictus Games.
Related News
NGO Promote Ukraine, who organised the visit, say that the trip to Brussels is "a strong show of support for the welfare of Ukrainian veterans." The organisers hope to facilitate a conversation about the care of veterans.
"We owe it to veterans who have selflessly protected Ukraine and Europe from Russia's war to ensure they receive the support and assistance they need to transition back into civilian life and overcome the challenges they face as a result of their service," said Yana Brovdiy, volunteer at Promote Ukraine.
The Brussels-based NGO is raising money on behalf of the National Council for Sport Rehabilitation of Defenders of Ukraine. The veterans participation in the Brussels race will help pay for veteran rehabilitation programmes in Ukraine.
The Ukrainian government estimated that up to 10% of the Ukrainian population is now composed of veterans.