Meeting on Saturday in Hiroshima, Japan, G7 leaders have called on China to "pressure Russia to stop its aggression" against Ukraine while adding they seek "constructive and stable" relations with Beijing.
"We stand ready to build constructive and stable relations with China," the heads of state and government of the US, Japan, Germany, France, UK, Italy and Canada, said in their statement, referring to the "importance of frank dialogue" with the Chinese authorities.
The statement was the result of negotiations between countries (such as the United States) pushing a tougher stance amid growing tensions with China, and other European countries insisting on avoiding any climate of "confrontation" with the Asian giant.
"There is a need to cooperate with China, given its role in the international community and the size of its economy, on global challenges as well as on areas of common interest," said the G7, which has been meeting since Friday and will continue to do so until Sunday in Hiroshima.
"We call on China to engage with us, including in international fora, on issues such as the climate and biodiversity crisis," the G7 leaders added.
In parallel, the major Western powers and Japan are warning the Chinese authorities on several points.
"We call on China to put pressure on Russia to stop its military aggression and withdraw its troops from Ukraine immediately, fully and unconditionally," the leaders stated.
Beijing remains a close ally of Moscow, having never condemned the Russian invasion of Ukraine. "We encourage China to support a comprehensive, just and lasting peace on the basis of territorial integrity, including through its direct dialogue with Ukraine", the G7 stated.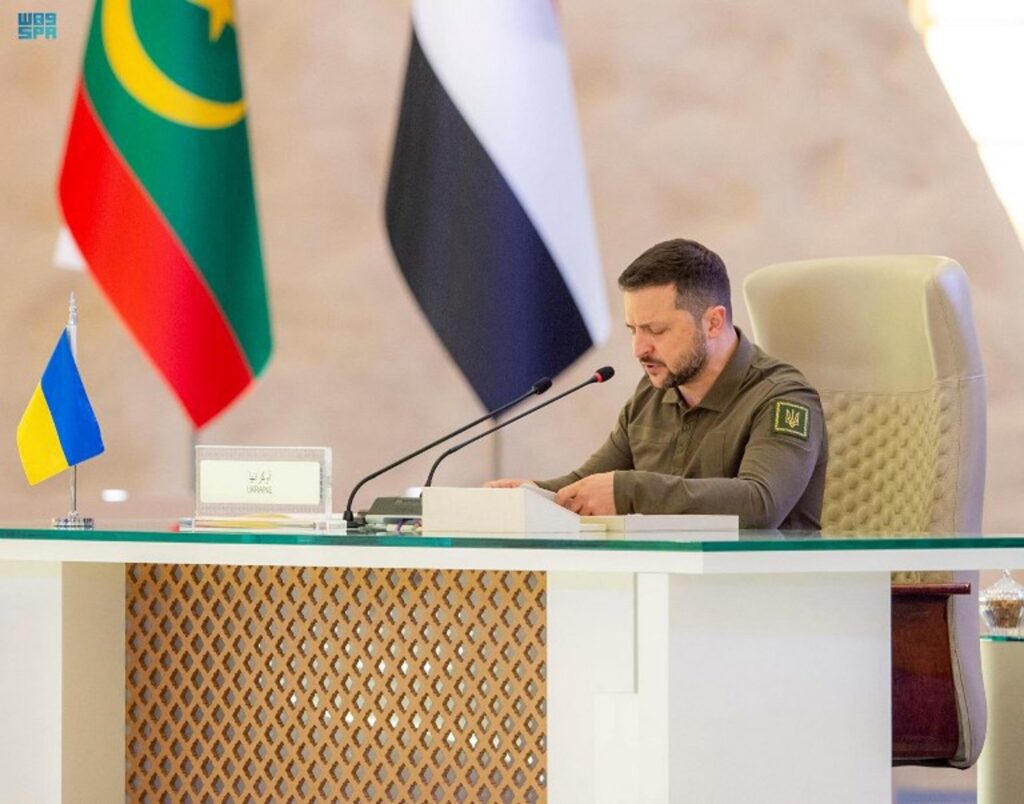 Ukrainian President Volodymyr Zelensky, who arrived on Saturday from Riyadh on a plane chartered by France, also addressed the G7 as a special guest on Saturday.
"Japan. G7. Important meetings with partners and friends of Ukraine. Increased security and cooperation for our victory. Today, peace will be closer," Zelensky stated after on social media.
Taiwan resolution
The G7 countries also reaffirmed their "opposition" to any Chinese "militarisation" in the Asia-Pacific, assuring that there is "no legal basis" for the country's "expansive maritime claims" in the South China Sea.
On Taiwan, they reiterated their call for a "peaceful resolution" of disputes with Beijing, which considers the island one of its provinces but has not yet managed to reunify it with the rest of its territory since the end of the Chinese civil war in 1949.
The G7 members' position on Taiwan has not changed, the leaders insisted.
EU Commission President Ursula von der Leyen, told reporters: "We want a free and fair international order. But we have to be aware of the risk of weaponisation of interdependencies."
Von der Leyen also announced a new EU proposal to strengthen economic security with a new stand-alone "Economic Security" strategy.