The outgoing director of the European Environment Agency, Hans Bruyninckx, has harshly criticised Belgian Prime Minister Alexander De Croo and Flemish Environment Minister Zuhal Demir for opposing the new Nature Restoration Law.
Bruyninckx, himself a Belgian national, has been a leader of European environmental policy as director of the European Environment Agency (EEA) for ten years. As he leaves his position after two terms, the European environmental and climate policies are being challenged by governments.
"It is a mixed picture. Thanks to European policy, we now have cleaner air, meaning fewer people die prematurely or become ill. We have also worked on water quality, but that is a bit more problematic because water ecosystems are less likely to return," he said on Flemish radio on Tuesday morning.
"We have protected more nature. And we have shown in climate policy that you can grow an economy by about 60% since 1990 while still emitting 28% less. Those are positive things," Bruyninckx stressed.
'Not where we should be'
On the other hand, biodiversity is not improving and remains a major challenge to Europe's climate ambitions. "We increasingly understand the damage of chemical pollution. We know that current policies need to be tightened up if we want to protect people and the environment," Bruyninckx stated.
The outgoing director highlights the time lost in the fight against climate change and that "we are not where scientists tell us we should be."
While no part of the world is reducing its emissions faster, Europe is still not on track to limit global warming to 1.5°C. For Bruyninckx, this is down to the economic systems that were built in a period when fossil fuels literally drive the economy: "It requires a turnaround in infrastructure and in the behaviour of the people. Of course that is not easy."
Consequently, the world has wasted 30 years: "If we had done what we agreed in the 1992 climate agreement (during the first UN climate summit in Rio de Janeiro), we would now be much better off."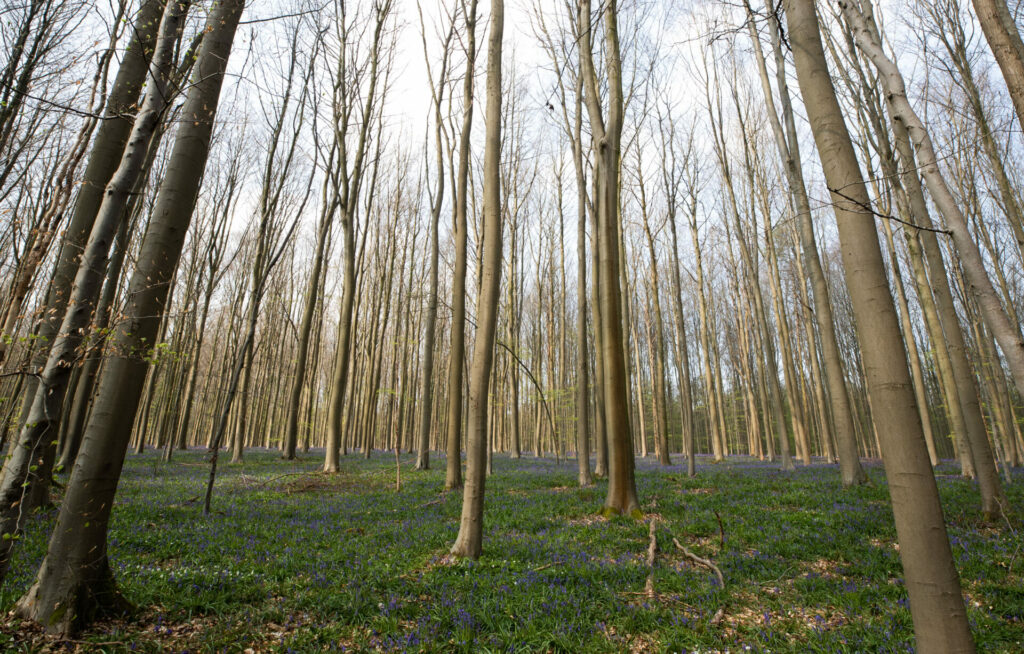 Yet, new climate and nature laws continue to face opposition, including in Belgium last week, when first Flemish Environment Minister Zuhal Demir and then also Prime Minister Alexander De Croo called for a "pause" on the new Nature Restoration Law for the time being.
Bruyninckx simultaneously did and did not expect the nature restoration law to face such resistance. "When you talk about nature restoration, you also have to talk about spatial planning, agriculture and forestry. I would have expected that there would be tough negotiations, including about how we will do that economically and socially in a way that makes us better and does not further divide the people."
He stressed that it is "a pity" that people pretend that it is possible to continue to take action against climate change while pressing the pause button for nature, as if the two are not linked.
"We will need a strong nature to absorb carbon and also to protect us from the impact of climate change. When people in top positions pretend that the two are separate and you can hit the pause button here and there, that is disappointing."
Related News
For De Croo and Demir, the need for each Member State to develop its own approach is too often overlooked: "Countries can apply this legislation within their specific context. That is a principle that Europe has been applying for years."
"Additionally, they are now making a mockery of [the law]. They say: Europe will not allow you to do anything on 30% of your territory because that is protected nature, but that is not the case."
The European law does say that nature has to be restored, including in places with economic activity. "We must be creative... No one is saying that you are no longer allowed to live, build infrastructure or engage in economic activity in those places."