A march calling for climate and social justice gathered over 15,000 demonstrators on Sunday on Brussels streets. Protestors started gathering at the North Brussels train station and on boulevard Roi Albert II from 1pm under the slogan "Right(s) now!"
The demonstrators carried signs and banners and some also had survival blankets with them. Several environmental and anti-poverty associations were represented.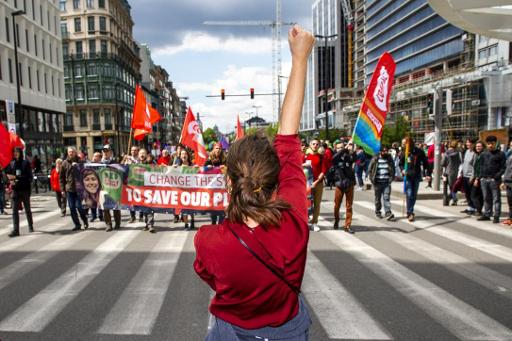 "There are people from all walks of society at this march, who have a lot to say to politicians. The elections have a purpose and we give it that purpose. There can be no social justice without a healthy climate: dignity is at stake. We won't meet our targets if we don't have both climate and social justice. Everything needs to be combined," said director of Amnesty International Belgium Philippe Hensmans.
One of the key figures for the youth climate movement, Adelaïde Charlier, said it was "a very good demonstration". "We can see people are still motivated, which motivates us going into the next two demonstrations we have planned before the end of the elections."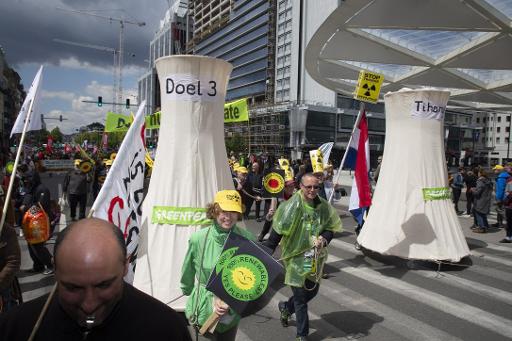 Greenpeace brought two towers, symbolising two nuclear reactors, to highlight the problems they think nuclear energy causes: "we don't want nuclear energy. It's not going to save the climate!" the environmental NGO said.
The demonstration ended at the Cinquantenaire park at 4pm.

The Brussels Times