A series of Bruegel inspired works of street art have been unveiled this Thursday by visit.brussels in collaboration with Brussels street art collective 'Farm Prod'.
There are now 14 Bruegel inspired frescoes in the Marolles district, all a means to mark the 450th anniversary of Bruegel's death.
The works represent the "multiculturalism of the district", said Chiara Tomalino from guided tours group, Arkadia.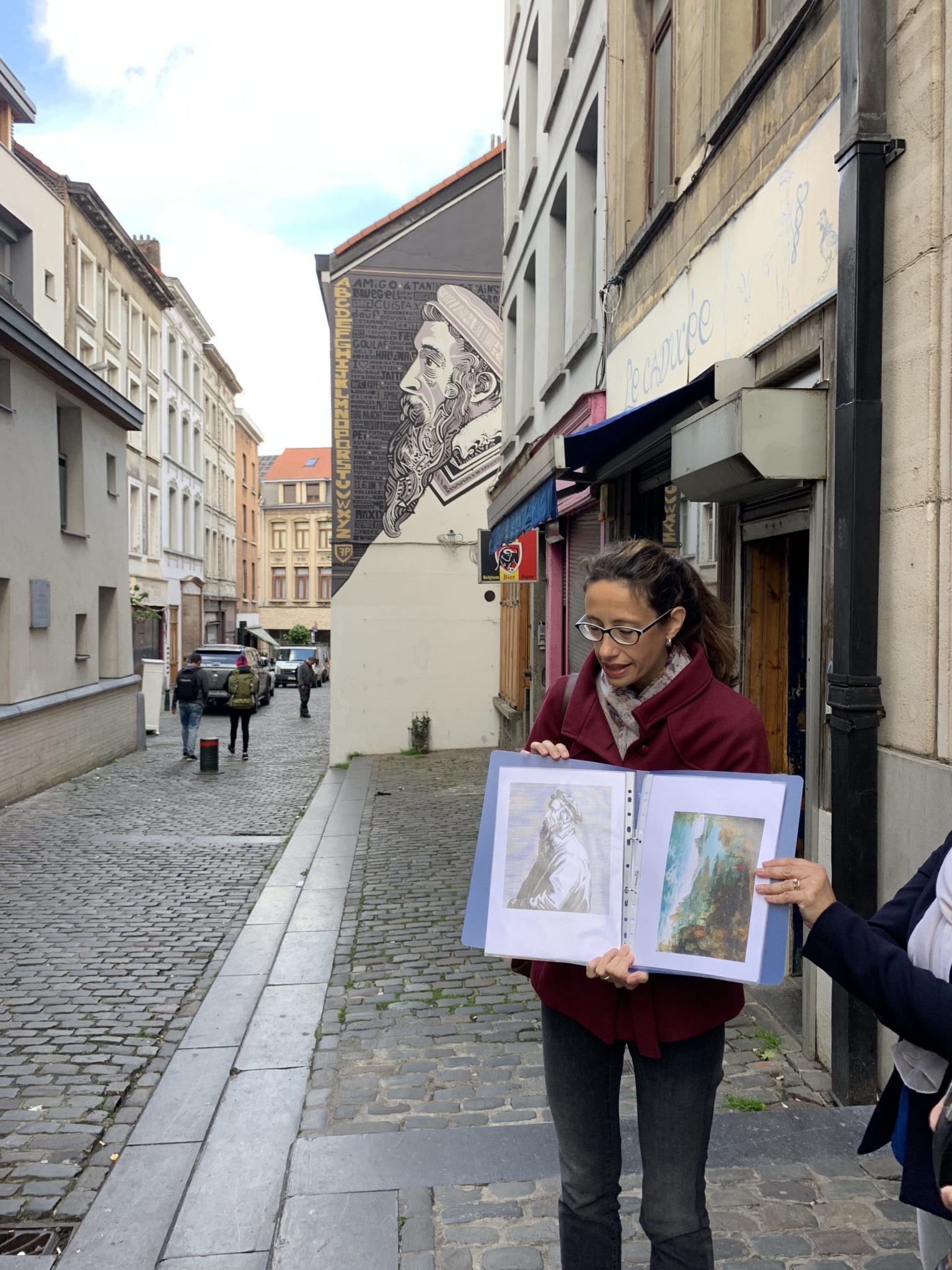 "I wanted to reinterpret this portrait in my contemporary graphic style, using a clear line, playing with abstract forms and tribal references", said artist Arno 2bal, when explaining the inspiration behind his Bruegel inspired piece.
The artist also incorporated local old Marollien dialect ('Zwanze') and other "modern expressions that stem from the neighbourhood's cultural diversity".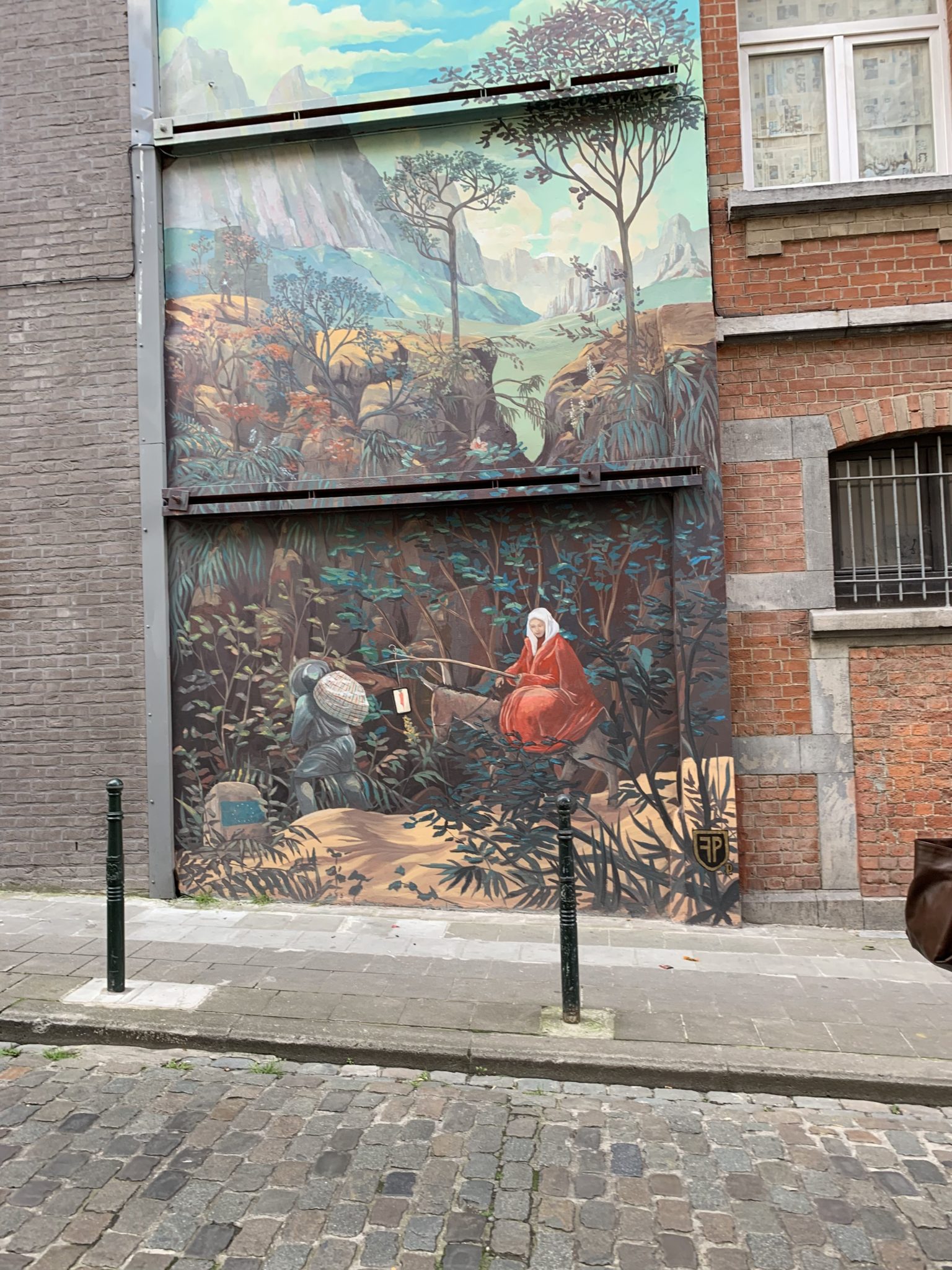 There was a political element to Piotr Szalchta's fresco, which contained a European flag. The artist's reworking of 'Flight into Egypt' depicts "a couple who are trying to get over the border into an imaginary Europe that's luxuriant and inviting", explained Szalchta.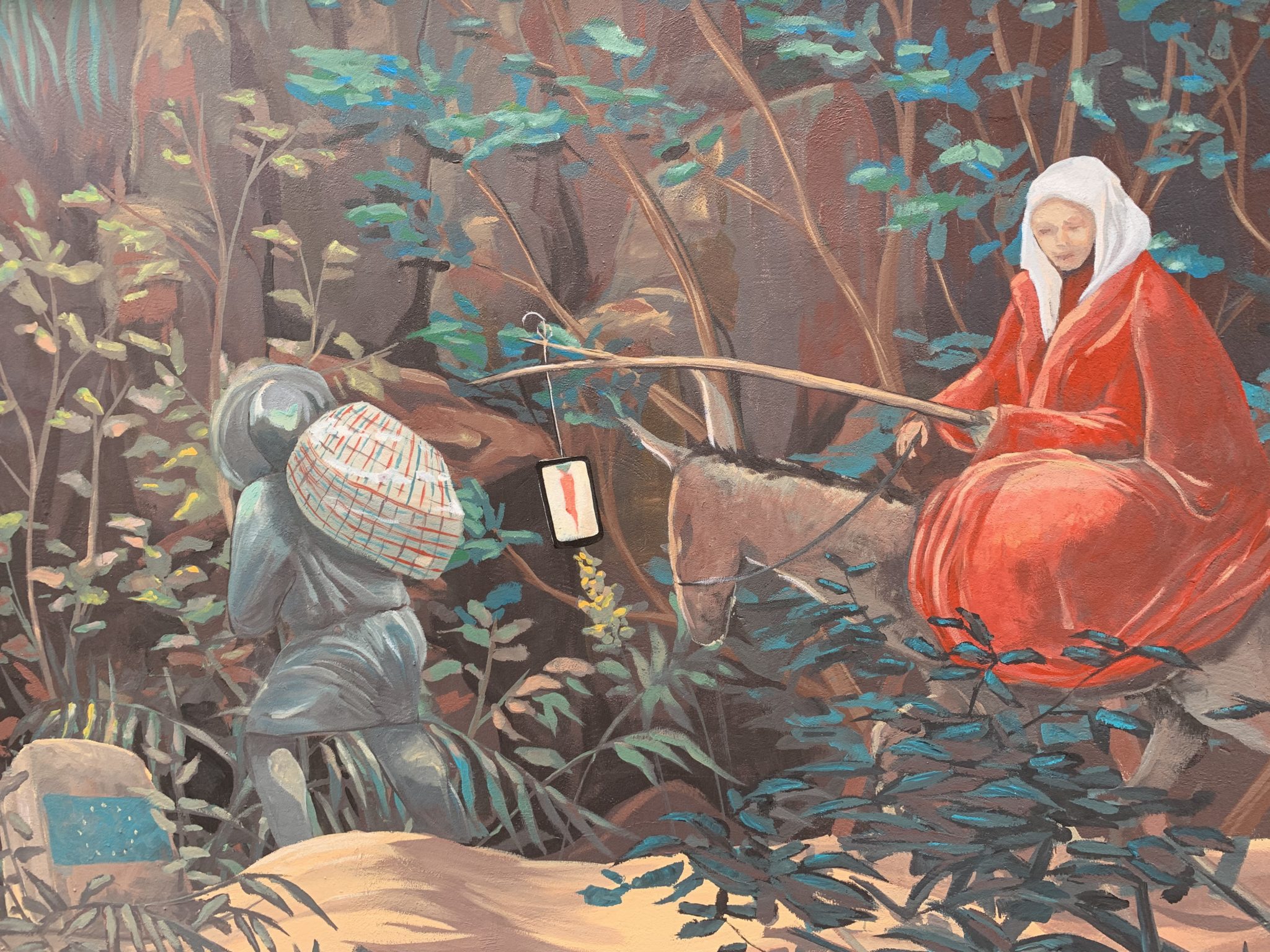 Reworking Bruegel's 'The Ass at School', street artist Alexis Corrand "decided to focus on the craziest and most emblematic aspect of the work, namely the ass". The work occupies one of the largest walls in the collection, so Corrand believed "it deserved something that was strong and clearly visible rather than being too loaded."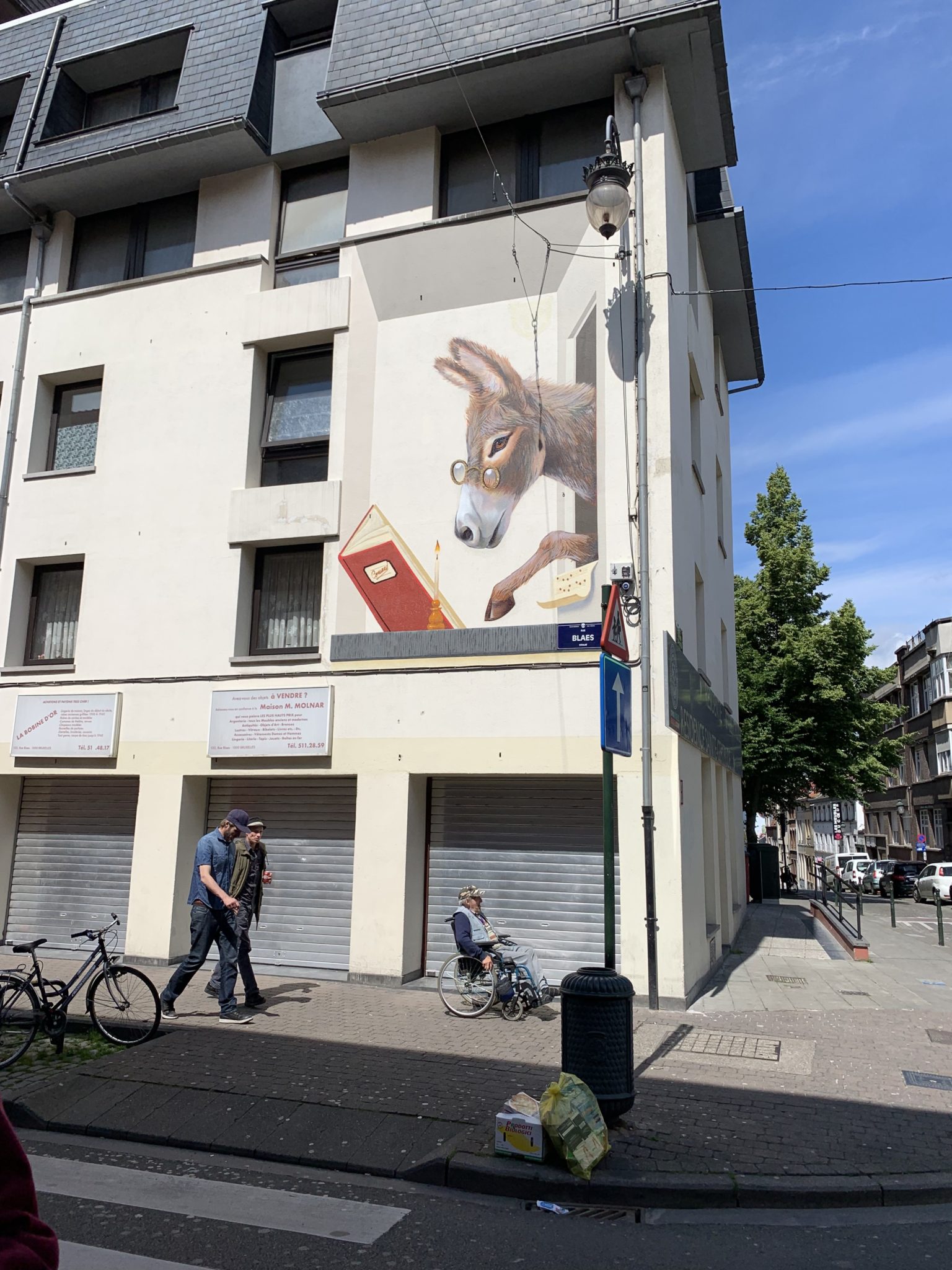 The 14 frescoes, all of which are inspired by several Bruegel paintings from his extensive career, are situated in the Marolles district and will remain there for a minimum of 5 years.
Madeleine Fletcher
The Brussels Times