THE STORY OF AN EXPAT-JOURNALIST ON A MISSION TO TICK OFF ALL BUCKET LIST CHALLENGES OVER THE COURSE OF A YEAR
The move to Brussels is a big step, but big steps are what expats are all about. We're a pretty fearless bunch, always itching to get out there and experience. That sense of wanderlust is what took me off the beaten path and into Flemish Brabant.
Thankfully, as you may have guessed already, 'there's an app for that': the 'Become a Local' Bucket List (www.bucketlistflemishbrabant.be)! The bucket list takes interactive tourism to a whole new level. There's no, 'Here's a city, or a nice monument to stop by.' No – there's a bucket list, full of fun, sometimes quirky, things to do away from the hustle and bustle of Brussels. It's your one-stop ticket to discovering Flemish Brabant's hidden gems, those secrets only locals know.
So how does it work? The bucket list contains pastimes that locals enjoy on a regular basis. Click a bucket-list tile for additional info (Time for the next trip… What strikes your fancy?) or to tick them off your list (I'm one step closer to becoming a local!). It's perfect for tracking your progress and testing your skill and expertise as a true (g)local. Afterwards, you can post your progress on Facebook or Tweet about it to share tips with friends and family, other expats and locals you meet along the way.
Naturally this can't be done in a single day. Over the course of a year, I'll be putting my best foot forward to explore as much of Flemish Brabant's highlights as I can, using the bucket list as my guide. After all, locals don't become locals overnight.
Challenge 1: Enjoy a custom bike trip thanks to the node-to-node cycling network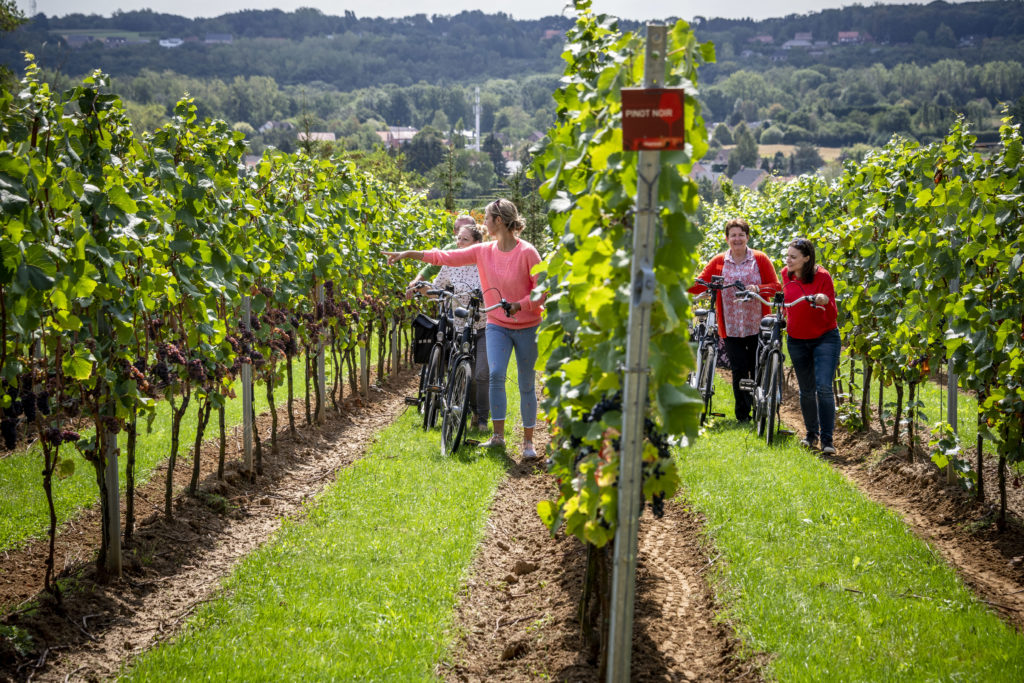 If you want to do like the locals do, you'll have to hop on a bike or pull on your walking shoes. Enjoying what their province has on offer by bike (or on foot!) is a favourite pastime. What's more, if you're like me, you spend a fair amount of time cooped up indoors behind your computer, so getting out and exploring outdoors is a genuinely relaxing change of pace.
If you're apprehensive about biking into the unknown, there's no need. For the map-averse among us, there's a user-friendly node-to-node network that lets you plan your route without the usual jumble of paper maps or flaky GPS. You can create your own route, select one of the suggested routes, or even select the 'surprise me' option. Just pick a node on the online map, select how far you want to go, and the system creates a route for you. It's basically connect-the-dots, just for cycling and walking enthusiasts.
I chose the Wine Cycle Route, because… Belgium has wine?
Challenge 2: Visit a regional vineyard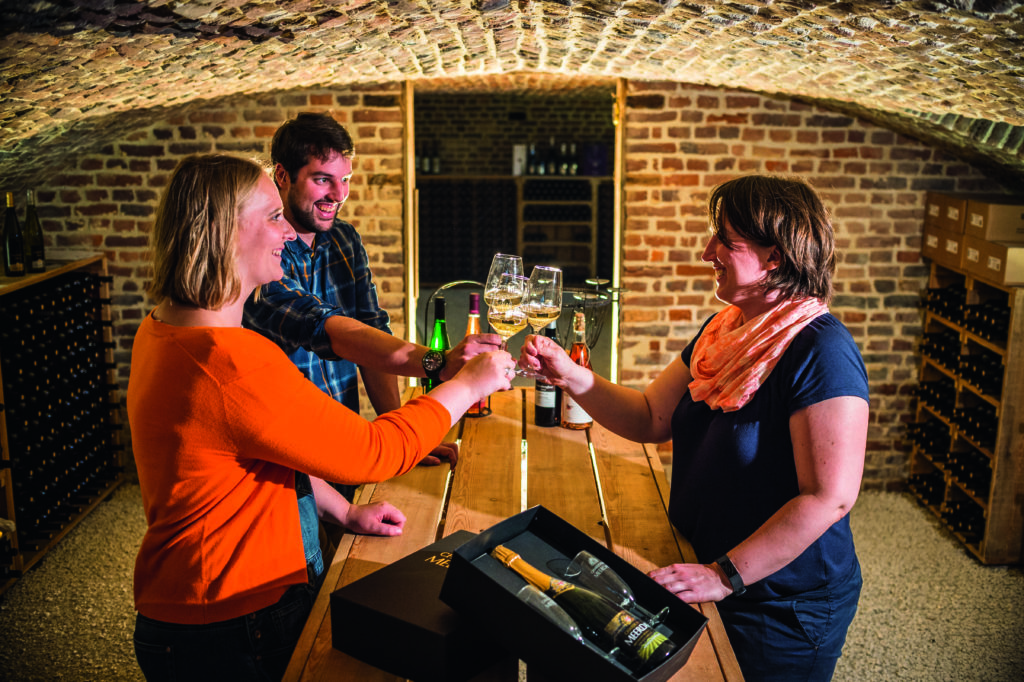 Belgium is beer country. But what most people don't know is that Belgium also has wine. Flemish Brabant's first vineyards date back to the 3rd century and the Romans. After all, no conquest feels right without a little wine once you're done…
I stopped at the picturesque Chartreuzenberg Vineyard in the Hageland's Holsbeek, 2 km away from node 82. This small vineyard is family-owned and started out with a miniscule 50 vines but has since then expanded to 1,200. Tourism Flemish Brabant arranged a tour for me with Els, a Leuven-based local and a gem herself based on her knowledge of Flemish Brabant wine.
The Hageland is ideal for grape cultivation because of its ironstone-rich soil. Ironstone retains heat, keeping the soil temperature stable, even on Belgium's chilly off days. Chartreuzenberg grows Johannitter and Regent grapes, perfect for Holsbeek's microclimate.
After being shown around the vineyard and finding out how the different wines are produced, I was given the opportunity to taste a lovely, crisp sparkling rosé, a perfect retreat from the heat of the day. As far as vineyard tours go, this one is perfect for a more personalised experience.
And if you are interested, Tourism Flemish Brabant has started a new project involving special guided tours for internationals this year, including, among others a visit to a local vineyard. That means you can meet Els yourself! (Stay tuned: www.tourismflemishbrabant.be/guidedtours)
Challenge 3: Climb the Vlooyberg Tower!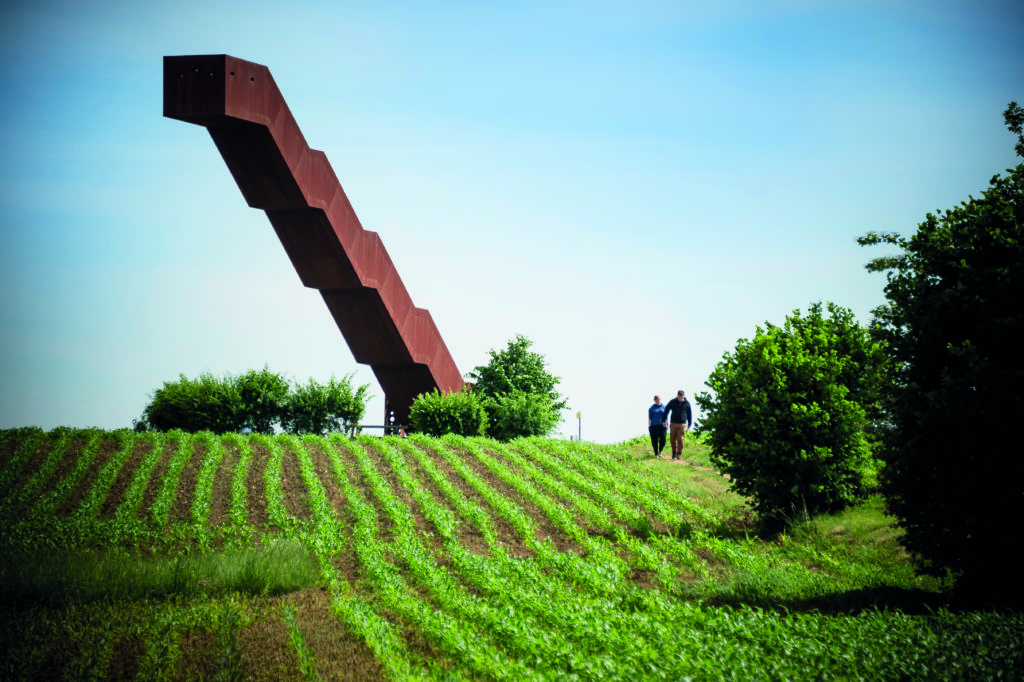 Another curious item on the bucket list is the Vlooyberg Tower in Tielt-Winge, a stone's throw away from node 27. The tower was initially constructed in 2013 and is an impressive 11.28 m high and 20 m long. What's most striking, however, is viewing the tower from a distance. It's quite literally a staircase to nowhere – a nowhere that's awfully high up.
The tower is encased in COR-TEN steel which gives it a rusty look, which is another hat tip to the Hageland's famous ironstone. From afar the tower looks like a sentinel, the lone survivor of a long-forgotten industrial past.
The climb to the top goes quicker than you might think. Don't mind the slight bounce on your way up – the tower is perfectly stable – because the view from the top of the nearby Kabouterbos Forest is to die for.
Interestingly, I discovered that the tower had been blown up in 2018 by vandals and a few explosive 'haybale cocktails'. However, just a few months later the tower was standing tall and back to its old self again.
Challenge 4: Visit a castle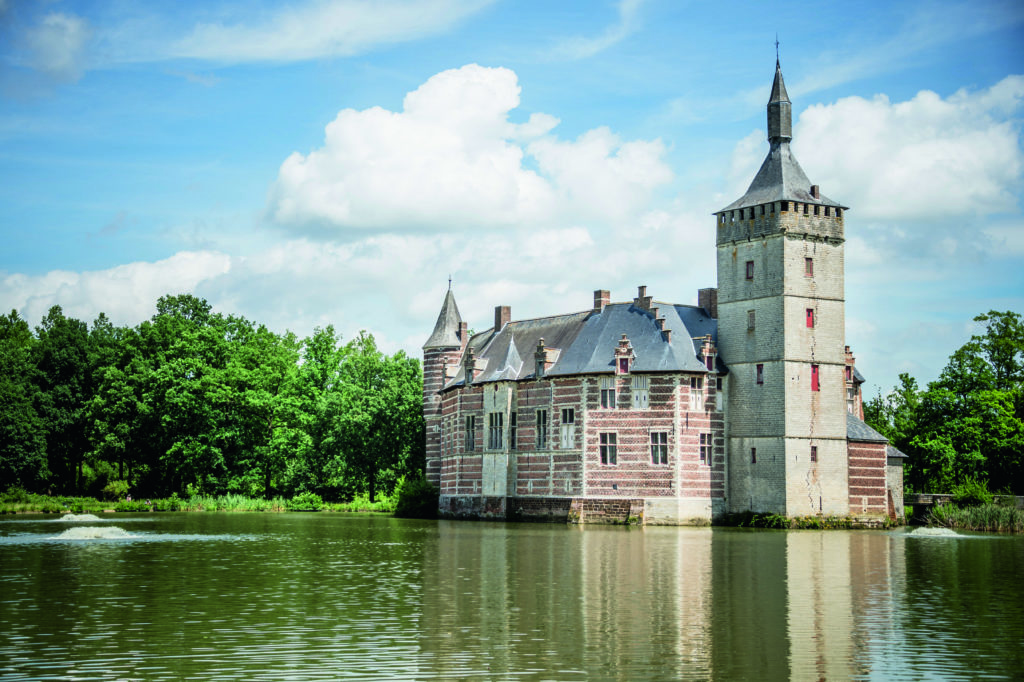 Horst Castle is both the start and finish of the Wine Cycle Route. Sadly, the castle itself is closed for renovations. Nonetheless, it remains a sight to behold, if not just for the views of the moated castle, the castle's magnificent grounds and the fairy tale-feeling you get walking along the banks of the moat – especially on an overcast day.
No one knows when Horst Castle was initially built, its first recorded mention was in 1263 when the castle was home to the Lords of Horst. The noble Maria-Anna van den Tympel expanded the modest building with two wings enclosing the courtyard. She also added several ornamental touches and had the coach house built.
Thankfully the coach house, now a brasserie, is still open. Wagenhuis Horst has a seasonal menu, is vegetarian friendly, and is also a great place to sit out on the terrace and drink a local Horst beer.
Challenge 5: Turn up the volume and enjoy a music festival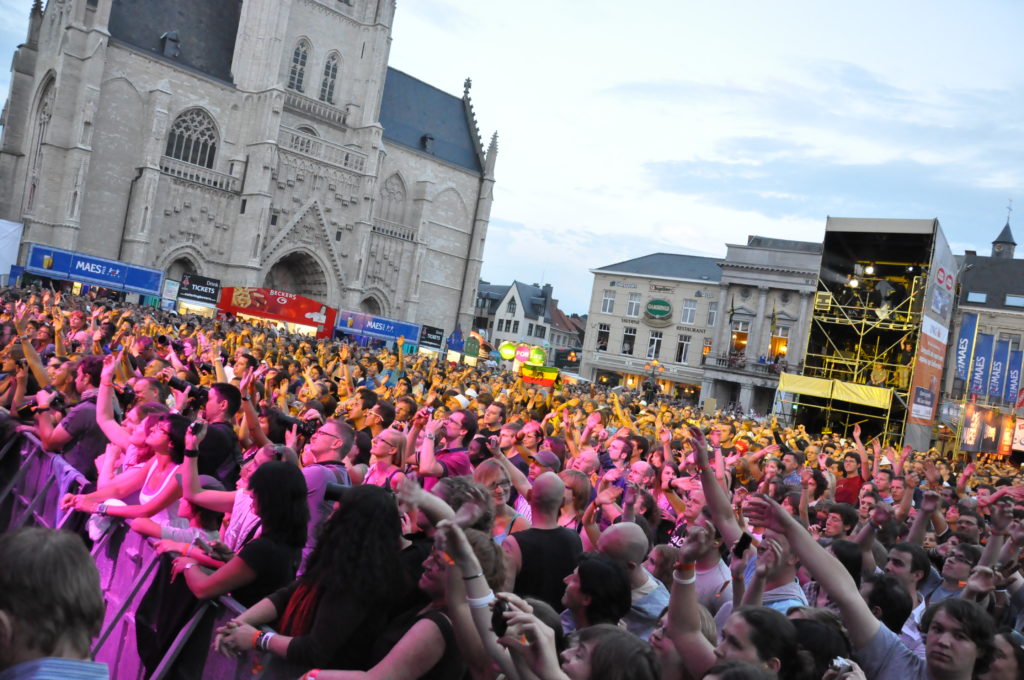 Flemish Brabant is home to brilliant musicians (think K's Choice and The Scabs) and several music festivals. The best known and biggest of the bunch is Rock Werchter, which takes place every summer in the fields of Werchter, just outside Leuven's city limits. Throngs of people show up from all over the world to see bands from Radiohead, to the Whispering Sons and The Cure and more perform mind-blowing shows. It's a blast, just don't forget your earplugs.
Flemish Brabant is into music all year round. If you're into folk, Diest's Merode Festival is perfect. In late spring, folk artists and groups plays to crowds in the Warande Park's open-air theatre every night. It's intimate, laid back, and the fairy lights strung between the branches make for an enchanting experience.
At the start of the spring, Leuven breaks out the brass, upright basses, pianos and harmonicas for Leuven Jazz. International jazz greats perform here, but so does local Belgian jazz talent, like the LUCA school's Big Band, for instance. With several interactive shows to introduce children to jazz, it's also a great event for kids.
Flemish Brabant, a definite to-do on your own bucket list
If it's not on your list, it should be. Flemish Brabant is full of treasures good for the soul. If you interested in hearing more bucket-list adventures, stay tuned to The Brussels Times.
However, if you just can't wait, check out the 'Become a Local' bucket list (www.bucketlistflemishbrabant.be) and sign up for the newsletter. You can stay up-to-date on what's happening in Flemish Brabant and get tips from genuine local 'heroes and heroines' of Flemish Brabant.
© Lander Loeckx (photos 1,2, 3, 4)
© Harrie Spelmans/Erfgoedsite Tienen (photo 5)