Belgium has removed the Caucasus nation of Georgia from its list of safe countries for asylum seekers, sparking concerns for the future of the country's visa-free arrangement with the European Union.
In a royal decree published on 7 April, the Belgian Ministry of the Interior labelled the country as unsafe, based on the guidance of the UN General Commissioner for Refugees and Stateless Persons, which highlighted the rapid deterioration of democratic institutions, human rights, and compliance with norms.
"These criteria relate not only to aspects of a general political nature (e.g. the existence of democratic institutions, political stability) but also to the rule of law and respect for human rights," the royal decree noted. The document expresses concern about the deterioration of gender and sexual rights within the country.
Concerning human rights record
Given the worsening human rights situation in the country, Belgium now considers asylum applications for nationals of Georgia to be valid. Applications are set to be given greater attention, which could potentially open the doors for the arrival of persecuted asylum seekers from the country.
While this is an important step in Belgium's international commitments to offer asylum to those in need, it also poses a significant hurdle to Georgia's EU aspirations and, potentially, its visa-free regime with the bloc.
Salome Samadashvili, a Georgian MP from the opposition Lelo for Georgia Party, said that Belgium's decision could lead to a domino effect across Europe, with several other EU Member States no longer considering Georgia to be a safe country. There are fears that any country could now call for a mechanism to suspend visa-free travel of its citizens to the EU.
"Belgium has decided to grant refugee status to Georgian citizens under a simplified procedure, since the government cannot protect them. This decision is alarming," the opposition MP said on Monday. "In order for Georgia to maintain visa-free travel with the EU… the country must be considered a safe country."
Georgia is currently facing intense scrutiny on the international stage for its democratic and human rights backsliding, which culminated in Georgia missing out on EU candidate status. The Georgian opposition accuses the government of sabotaging its EU prospects for a rapprochement with Russia.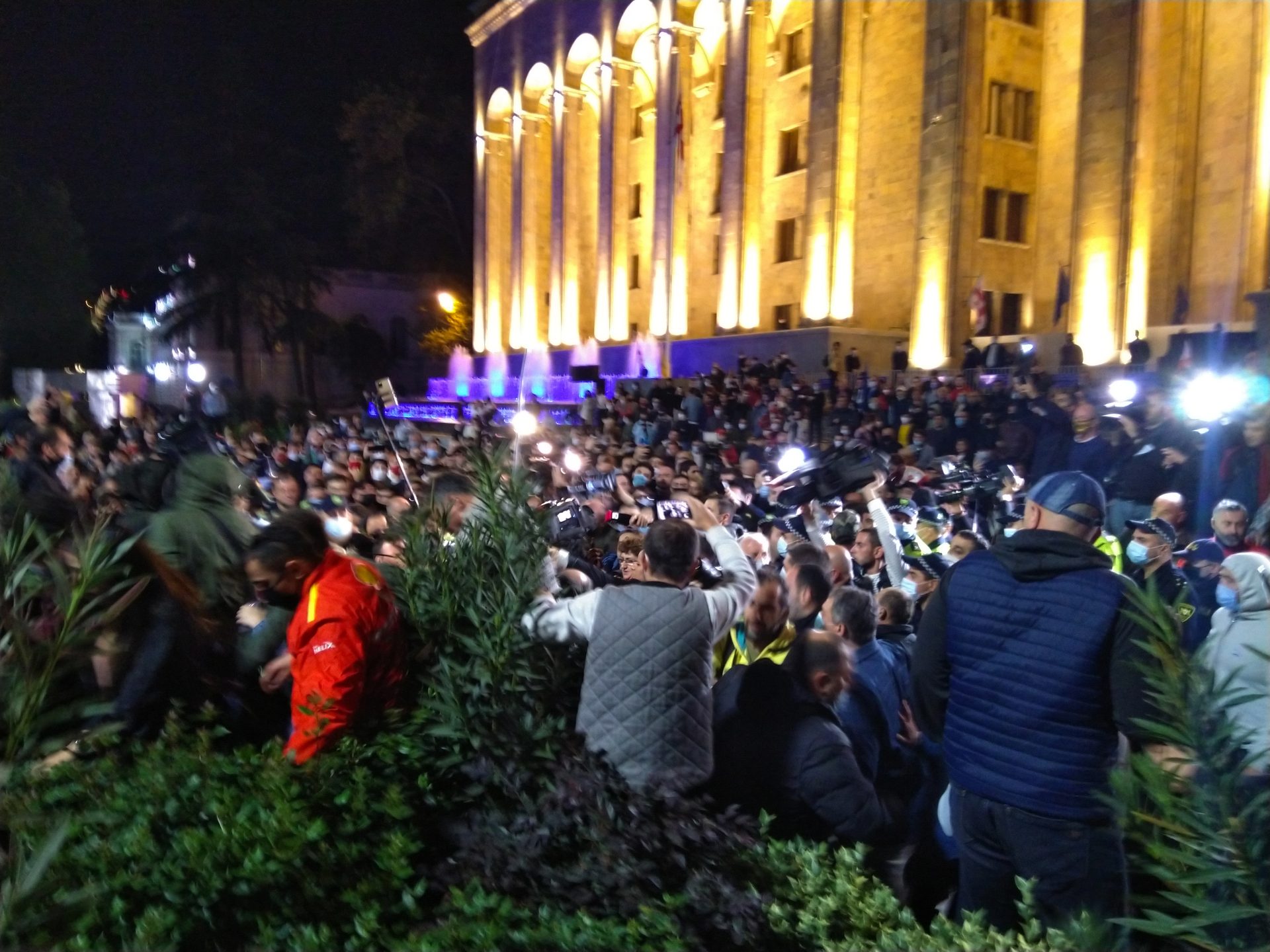 In March, protests gripped Georgia as the government tried to implement a 'Russia-inspired' law that would effectively force non-governmental groups and media with over 20% foreign funding to declare themselves as "foreign agents".
Georgia's ruling "Georgian Dream" party has been accused of siding with violent Orthodox far-right extremists on gay rights issues, leading to a series of attacks across the country and growing vigilante justice.
In 2021, a far-right mob, which received political support from the government, attacked a pride event in the Georgian capital of Tbilisi. In 2023, the Pride festival was once again cancelled after authorities could not guarantee to prevent disruptions by far-right groups.
Democratic backsliding
Jelger Groeneveld, Georgia expert and founder of East Watch, said that the decision has been caused by the EU backlash to Georgia's democratic backsliding.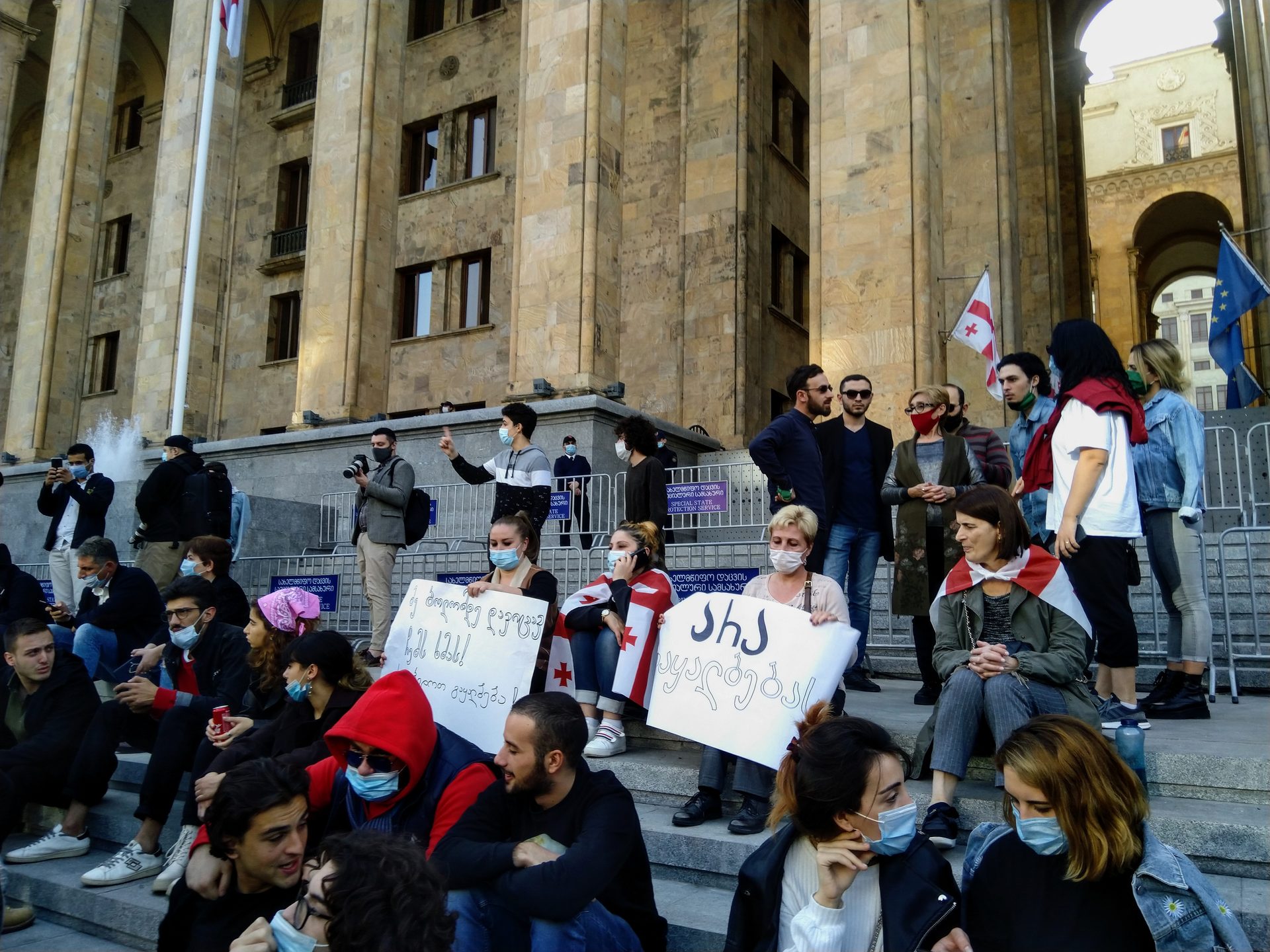 "The background seems all in all to be the degrading political environment," he told The Brussels Times. "General political instability, human rights and gender dimensions." The expert does not yet believe that Georgia's visa-free status is at risk, but could be if Belgium receives a surge in asylum seekers as a result of the decision.
The decision may also encourage Georgians to travel to Belgium through irregular channels.
Belgium already receives an elevated number of asylum seekers from Georgia, many of whom were previously automatically rejected by Fedasil. In 2022, Georgia was the 8th most common point of origin for asylum seekers in Belgium with 840 applications, according to statistics from the UNHCR. Only 19.5% of asylum applications were granted.
Applicants from "safe countries" have a lower chance of getting asylum status.

The removal of Georgia from the list indicates that Belgium recognizes democratic & political freedoms and human rights are under pressure in Georgia, validating a more thorough asylum procedure. — Jelger Groeneveld (@jelger_) July 18, 2023
For comparison, the Netherlands received just 157 applications, with a 0% acceptance rate. Jelger says that amid the asylum debate in the Netherlands, it is unlikely that his country will follow Belgium's decision, at least for now.
"Georgia is generally considered a safe country to visit, and even with the challenges it has, it is not yet comparable to other places," he said. "But there are certainly issues at the moment in Georgia. That is the signal that Belgium is giving."
Related News
The ruling government in Georgia has reacted angrily to Belgium's decision to mark the country as unsafe. Georgian Dream MP and First Vice-Speaker of the Parliament, Gia Volski, accused Belgium of politicising grievances.
"I think Belgium's decision, to some extent, is related to recent small-scale clashes, but at the same time, it is political in its context. It is bad that this brings joy to a certain part of the opposition," the party official told the press. He also accused a "rather large group" of "internal enemies" of attempting to deliberately undermine Georgia's visa-free travel to Europe.