Europe's deal with Tunisia to stop migrants from coming to the continent has been heavily criticised after images emerged of a child and her mother who died while trying to cross the border from Libya to Tunisia.
Earlier this month, Tunisia signed a deal with the EU to tackle irregular migration, which sparked harsh criticism in Europe. Since Tunisian President Kais Saied's power grab in July 2021, the country has been gripped by a marked democratic backslide and a tough economic crisis.
In parallel, Tunisia has seen a rise in the number of transiting migrants and refugees seeking to reach Europe. President Saied has also been accused of inciting violence against sub-Saharan Africans with openly racist speeches.
Even while the deal was still being negotiated, it was already widely reported that Tunisian authorities had arrested more than a thousand sub-Saharan migrants, pushing them back into the desert.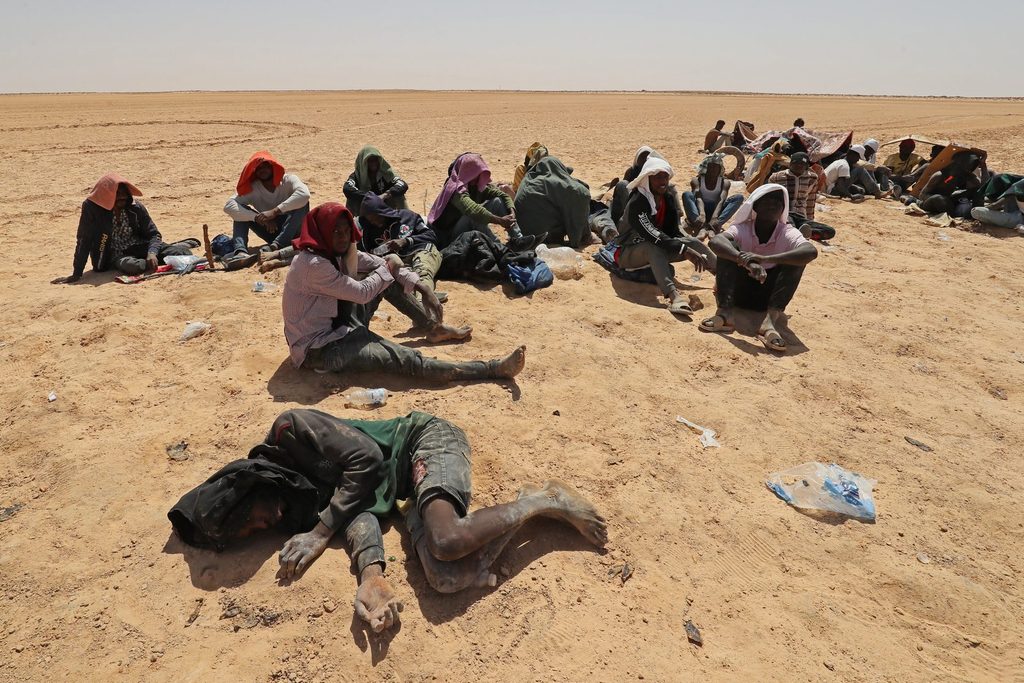 As part of a €1 billion deal, Tunisian authorities will use the EU funds to stop people smuggling, strengthen borders and return migrants, often to Libya, where they have been detained and tortured in detention camps for years. Images of migrants living in makeshift camps at the Libyan border after being pushed back by Tunisian border control forces have spurred intense criticisms of the deal.
Desert tragedy
The mass condemnation of the deal has now been further fuelled after tragic images were shared of a mother and her child found dead in the desert after being abandoned by border authorities without food or drink.
Mbengue Nyimbilo Crepin (known as Pato) from Cameroon, his wife Matyla Dosso (Fati) from Côte d'Ivoire and their six-year-old daughter Marie. The couple met in a Libyan detention camp in 2016 and tried to move to Italy up to five times, but failed.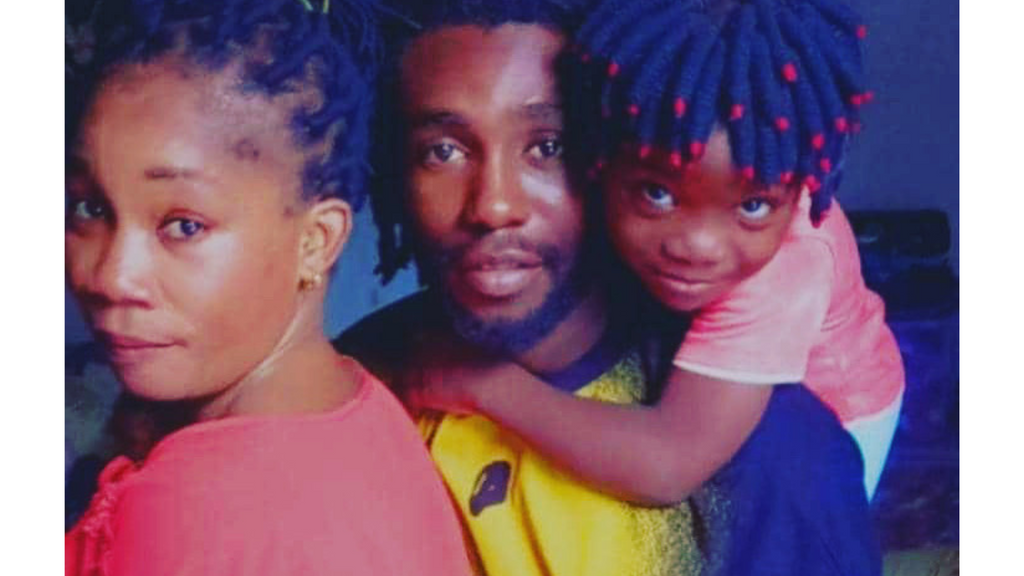 The family finally hoped to find a better life in Tunisia, with the hope to give their daughter access to education. She had never been to school since her birth, it was her mother's dream, something impossible in Libya. However, their attempt at this ended dramatically.
The family was stopped by Tunisian authorities, who beat them and sent them back to the desert. After an hour-long walk, Crepin lost consciousness as the family had not eaten or had a drink for days. He eventually begged them to leave him behind. "If they stayed with me, we would perish together. They had to try to get as far as Libya," he recounted to the action group Refugees in Libya.
Crepin was lucky, however, as three Sudanese migrants on their way to Libya found him in the desert and gave him water. Together, they headed for the border, where he hoped to find his wife and child there. Instead, he found out via social media that they had been found dead. "When they showed me the photos I recognised their clothes and their bodies."
'Incomprehensible defence'
The family is far from being the only victim of Tunisia's border policy. Every day, Libyan border guards encounter groups of dehydrated, dying or deceased Africans in the desert. Several NGOs have urgently called on the EU to suspend the deal with Tunisia in light of this violation of human rights.
"Suspending deal with Tunisia until the violence stops and human rights guarantees are in place is the only right response," said Flor Didden, migration policy officer at 11.11.11. This was echoed by Thomas Willekens of the Refugee Council Flanders (Vluchtelingenwerk Vlaanderen).
"Incomprehensible that Nicole de Moor (Belgian state secretary for asylum and migration) continues to defend the deal with Tunisia in her reaction to this tragedy. This deal will not break the human trafficking mode, it will not provide 'better migration management'. It only puts people on the run even more at risk via more dangerous routes, handing them over to people smugglers. This deal should be suspended."
De Moor noted that it is "unacceptable that migrants are left behind in the desert" and that the EU "must make that clear in its dialogue with Tunisia," she argued that the country is on the verge of collapse if the EU does not enter into a partnership with it. "In that case, the situation of Tunisians and the many migrants in Tunisia will certainly not improve."
Related News
She explained that the EU is "looking beyond migration and working on integrated partnerships with third countries that cover more than just migration," stating that the region needs stability, economic investment and agreements to invest in their education."
However, de Moor also added that immigration from Tunisia to the European Union increased by 60% last year. "Preventing people from risking their lives by getting into a boat is imperative," she concluded.