White River Manor is an exclusive addiction treatment centre in South Africa, located in the picturesque town of White River in Mpumalanga Province. Founded in 2015, it has established itself as a premier facility for those seeking discreet intervention for addiction and executive burnout.
We have assisted many client from Belgium to their path to recovery.
Our team of professional specialists and counsellors has extensive experience in the field of substance abuse aswell as co-occurring mental disorders. You can expect a comprehensive therapeutic approach to treating your addiction and a steadfast commitment to your long-term recovery.
Where is White River?
White River is located 20 kilometres from Nelspruit, the capital city of Mpumalanga Province which lies in the north-eastern corner of South Africa. It's the gateway to some of the most popular tourist attractions in the country, which includes the iconic Kruger National Park, the Greater Kruger and the famous Panorama Route. It's also just over a 2-hour drive from Mozambique and Swaziland.
The small town originated as an agricultural hub and is known for its healthy production of tropical fruit and vegetables. The roads in and out of White River are flanked by massive forest plantations as well as miles and miles of macadamia trees. It's a lush, fertile corner of South Africa with a magical tropical climate.
White River is a delightful country town with a small city vibe. You'll find modern shopping centres with all the leading retail outlets, great restaurants, delis and fast-food outlets as well as excellent schools, upmarket residential estates and a beautiful 18-hole golf course. At the same time, White River retains much of its original charm and is a peaceful and tranquil country destination.
What does White River Manor have to offer?
White River Manor concentrates on mind, body and soul recovery. Our main focus is treating clients battling with substance abuse and executive burnout, and on dual diagnosis. We provide a safe and protected environment and a comprehensive treatment programme that combines advanced therapy methods with an holistic approach to recovery.
When we talk about holistic healing, we mean all we do for your whole-body recovery. This ranges from a medical detox, intensive therapeutic process, healthy eating and exercise to wonderful day trips to the Kruger National Park and the Panorama Route, interacting with elephants, horse riding or mountain bike rides, art and music therapy, indulgent spa sessions and blissful meditation. Whatever you need to restore balance in your life.
Visit our official website now.
In terms of therapy, you'll start at White River Manor with a thorough consultation with a qualified counsellor who'll work out a treatment plan with your input that suits your individual needs. If needs be clients immediately go through a medically-supervised detox as an outpatient at a nearby healthcare centre and then return to White River Manor to continue with their own treatment plan.
Each day starts off with good eating habits, exercise and relaxation. The hours are filled with both individual and group therapy sessions, quiet contemplation and time to process and work through the recovery process.
Our staff at White River Manor are a stand-out asset. Their warmth, compassion and professionalism is one of the things that our clients always comment on and say made the biggest difference in their stay with us.
Luxury accommodation in a gorgeous garden setting, healthy eating and exercise plus sunshine and lots of outdoor space is what makes White River Manor extra special.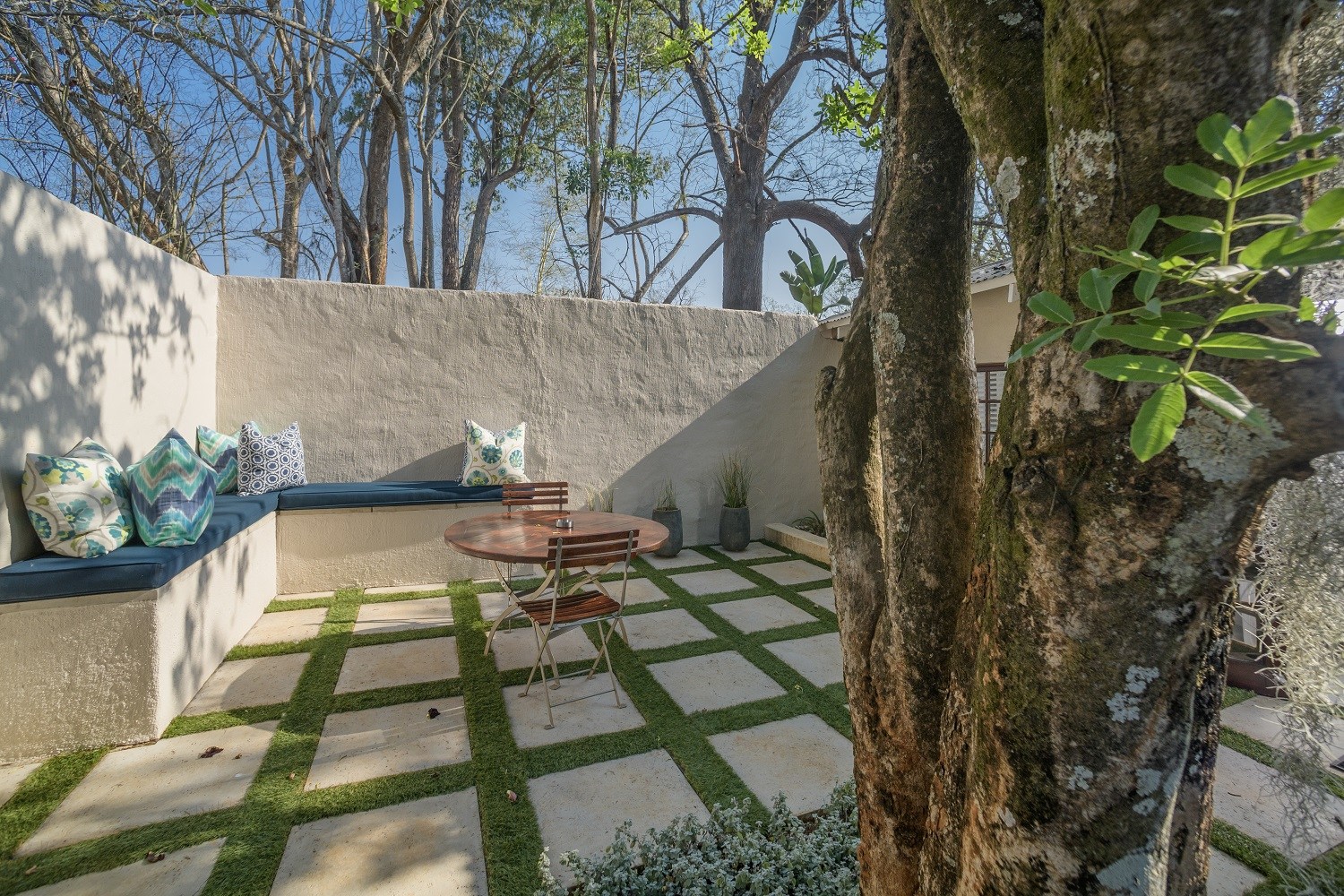 What sets White River Manor apart from other addiction treatment centres?
A number of things set White River Manor apart form other addiction treatment centres, both overseas and in South Africa. To start with, White River Manor is highly affordable for international clients with the current exchange rate. In fact, for what you get at White River Manor in terms of luxury and exclusivity, you'd pay as much as three times the price in countries like the United States and United Kingdom.
Our location is unique. We're located in the heart of the Lowveld, which is the safari tourism hub of South Africa. Most of the major safari destinations are easily accessible from White River Manor, including the iconic Kruger National Park. On top of that, the Lowveld is renowned for its gorgeous sunny weather and lush tropical scenery.
Our treatment programme is unique, largely due to our location. It's important to our multi-disciplinary team that the whole person is treated, so that covers mind, body and soul. And because of our location in stunning natural surroundings and with many wonderful places to visit close by, we can offer so much more than your regular run-of-the-mill addiction treatment plan.
An individual treatment plan that incorporates advanced therapy methods is a given but what you'll also benefit from is the wonderful excursions you can choose to go on, our beautiful garden setting which is ideal for long walks, volleyball, swimming and tranquil contemplation and our warm and supportive staff who exude typical Lowveld care and kindness.
Topping it all off, White River Manor prides itself on offering luxury facilities; which includes spacious and beautifully decorated private suites nestled in a 100-year-old garden, and a thoroughly modern, newly-refurbished main centre with comfy lounges, an elegant dining room, a fully-equipped business centre and a delightful deli serving the best coffee in town.
Visit our official website here.
Can I go to White River Manor for executive burnout?
Executive or entrepreneur burnout is a strong focus of ours. White River Manor provides a safe and tranquil environment in beautiful natural surrounds to recover from physical and emotional exhaustion.
Our team of medical professionals and counsellors have years of experience in the field of executive burnout, depression and alcohol and drug addiction. Together we can get to the bottom of whether you're dealing with simple burnout or something more serious. Often burnout and substance abuse go hand in hand and our 28-day treatment programme can offer so much more than rest and recuperation.
Does White River Manor follow the traditional 12-step programme?
White River Manor has adopted its own signature approach to treating addiction which is non-denominational, and therefore not centered around the traditional 12-Step programme. We're happy to introduce elements of the 12-step model as part of your individual treatment plan, but it's not core to what we do.
Instead, you'll benefit from several advanced therapy methods that we incorporate into both individual and group therapy sessions. New-age addiction problems require new-age solutions. These methods have been extensively researched and proven to be the most effective for long-term recovery from addiction.
Our holistic approach incorporates many of the popular new-age therapy methods:
- cognitive behaviour therapy
- eye movement desensitisation and reprocessing (EMDR)
- dialectical behaviour therapy (DBT)
- adult-child therapy
- music and art therapy
- psychodynamic therapy
- mindfulness therapy
- solution-focused therapy
- pastoral/ spiritual counselling
- family therapy
- sober living and after-care support
NEED HELP WITH ADDICTION?
White River Manor is backed by a team of specialists with many years of experience in dealing with addiction and executive burnout. This includes a qualified counsellor, specialised nursing sister, therapy specialists and a psychologist or psychiatrist, whichever is needed most. We also have a supplementary team of physiotherapists, physical therapists, dieticians, spa therapists and even a passionate game ranger who are on board to help. View our more affordable rehab option here too.
Call us. It's the first step you need to take to change your life.