Belgian Prime Minister Alexander De Croo has claimed that the government's successful issuance of special one-year bonds means that Belgium's banks will be forced to "fight again" on behalf of their customers.
Speaking on the sidelines of a visit to a Volvo car factory in Ghent, the Belgian leader also suggested that high demand for the so-called Van Peteghem bonds shows that the country's citizenry "has confidence" in its political leadership.
"The government has ensured that there has been movement again in the banking market, that banks are fighting again to give their customers the best," De Croo told Belga News Agency. "The Belgian population has confidence in its government. We are a very reliable partner in this story."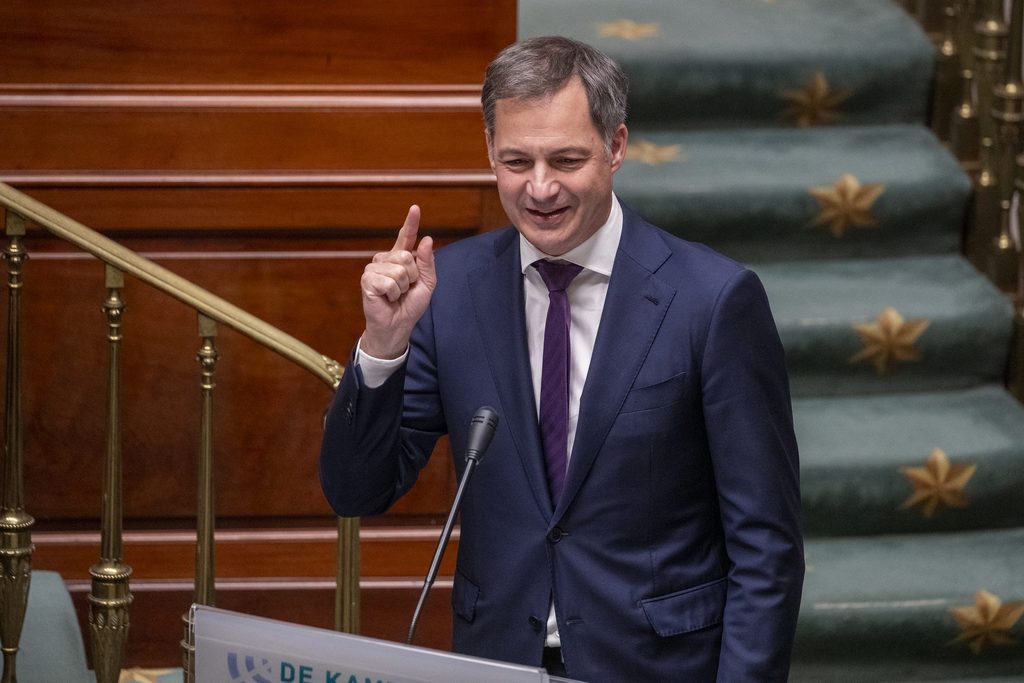 De Croo also reiterated his previous statement that the Federal Government will always be prepared to intervene in the event of market failures. "What this government wants to do is make sure that the market works. If we see that the market is not working enough, then you need to intervene."
Bond voyage
Despite only going on sale on Thursday morning, more than €12 billion of the bonds had been purchased by Tuesday afternoon. On Monday afternoon (at which point only €9 billion worth of the bonds had been purchased) Belgian Debt Agency Director Jean Deboutte announced that sales had performed "well above expectations".
By design, Van Peteghem bonds offer an attractive alternative to the savings rates currently provided by Belgian banks. Their effective yield is 2.81%, well above the long-term savings rate offered by most commercial financial institutions.
Indeed, the Federal Government's decision to issue the bonds follows Finance Minister Vincent Van Peteghem's failure to persuade Belgium's banks to increase their own savings rates.
Related News
Febelfin, the Belgian financial sector federation, vigorously rejected Van Peteghem's requested rate hikes, claiming that such actions "could profoundly affect the stability of the banking sector."
Earlier this month, Johan Thijs, the CEO of KBC, Belgium's second-largest bank, argued that Van Peteghem bonds would compete unfairly against banks' traditional savings rates.
Thijs took particular issue with the fact that Van Peteghem bondholders benefit from a special reduction of the usual bond withholding tax rate from 30% to 15%.
"If the government says it is doing this to favour a certain segment of the population, they must offer those benefits to all citizens who invest in similar products with a term of one year," he said.