Millions of people enjoyed Car-Free Sunday across Belgium, including in Brussels which was transformed into the largest zone without polluting vehicles, with a general festival feel spreading across the capital region.
For the 23rd time, Brussels banned cars from its territory for most of the day on Sunday, freeing up space for pedestrians, cyclists, people on rollerblades, children on tricycles and many other "vulnerable" road users to take over the streets and enjoy the capital in a safe, and peaceful way.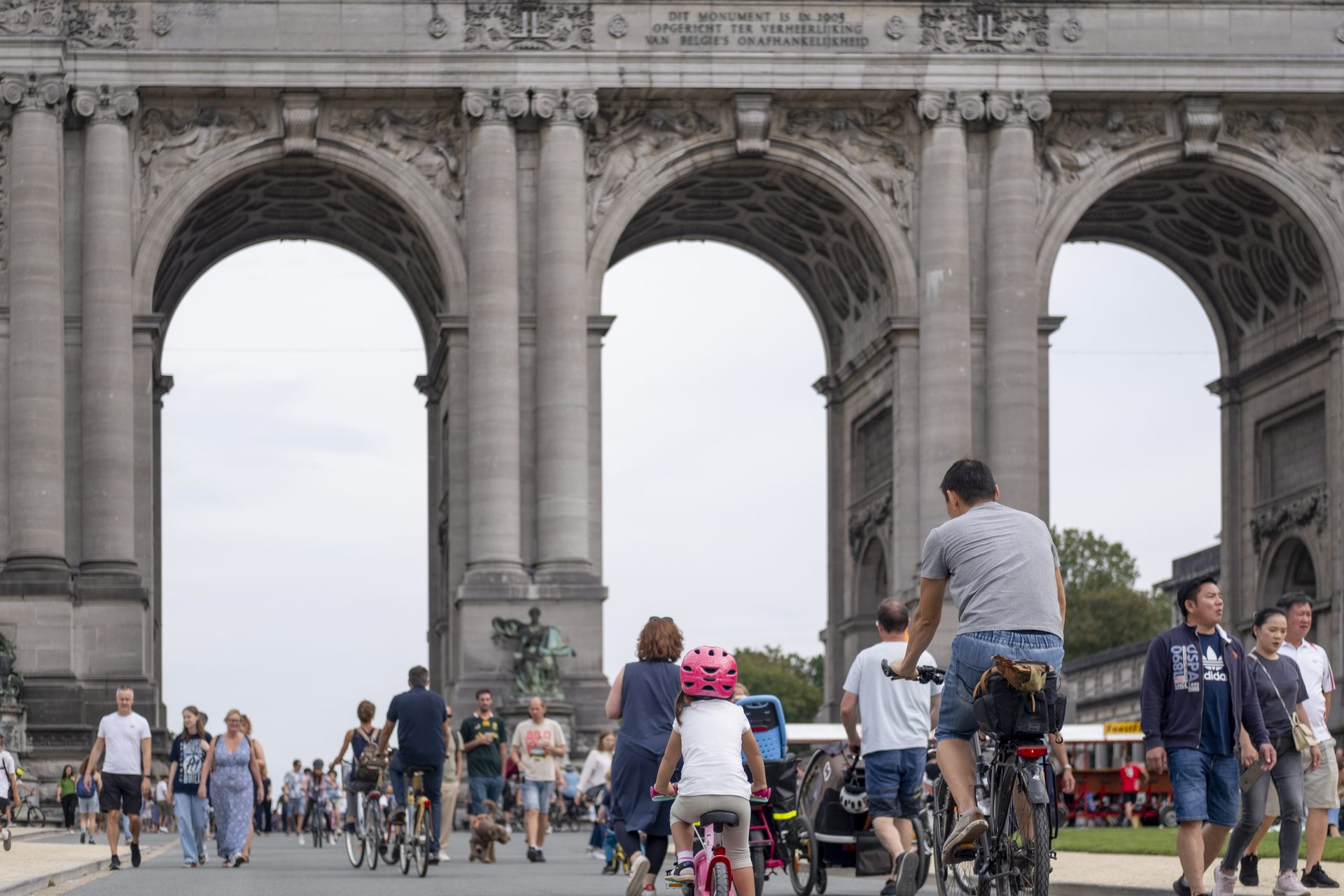 Brussels Mobility Minister, Elke Van den Brandt, hailed the 2023 edition of the city's car-free day as a resounding success, highlighting the undeniable appeal of the city when given over to different transport modes.
Reflecting on Sunday's success the day after, she said: "Our city is designed like a corridor giving access to cars. Brussels must instead become a 'living room' for residents, with public space used for walking and meeting (rather than driving and parking). That's what we are aiming for with our mobility plan."
More than once a year?
Across the entire region, streets, squares and parks were full of people enjoying the day and experiencing the city differently. As every year, the day makes a strong case for reducing the number of cars in the region and demand swelled for other similar days in the year.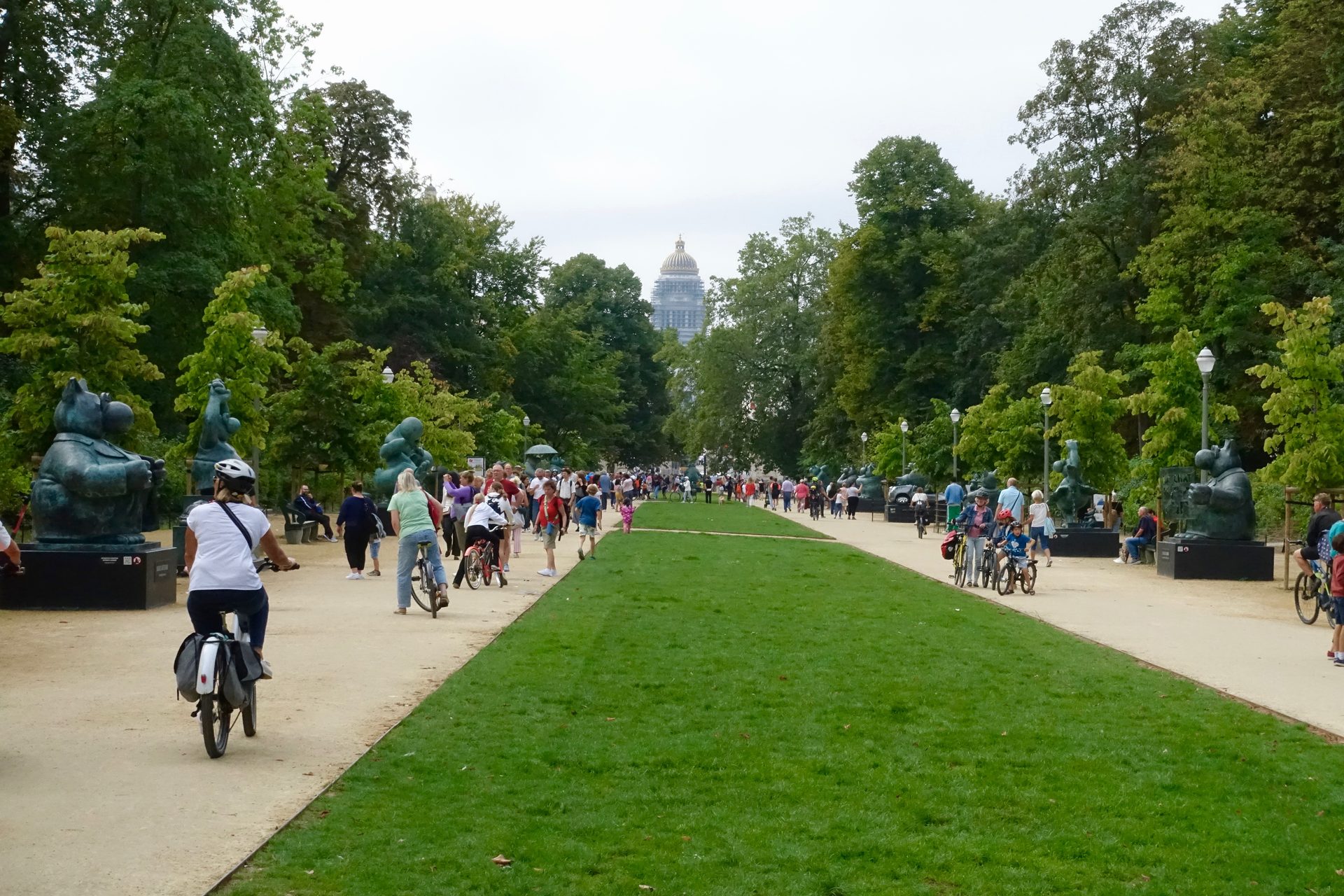 A survey published by the Clean Cities campaign last summer already showed that the majority of the region's residents are in favour of increasing the number of days that cars make way for vulnerable road users and that 58% of them are even in favour of one car-free day per week.
Van den Brandt has repeatedly expressed her desire for a Car-Free Sunday each month. The Brussels-Capital Region government was exploring the possibility of doing similar days at other times in the year – possibly even with once a month. But the idea was deemed "too much of a burden on the budget" and eventually dropped.
"We will continue to push for it; I'm still convinced that we need several car-free days. It's important because it's always a day of celebration, public space belongs to everyone, we breathe easier, we see the city differently," she noted last month in a statement to The Brussels Times.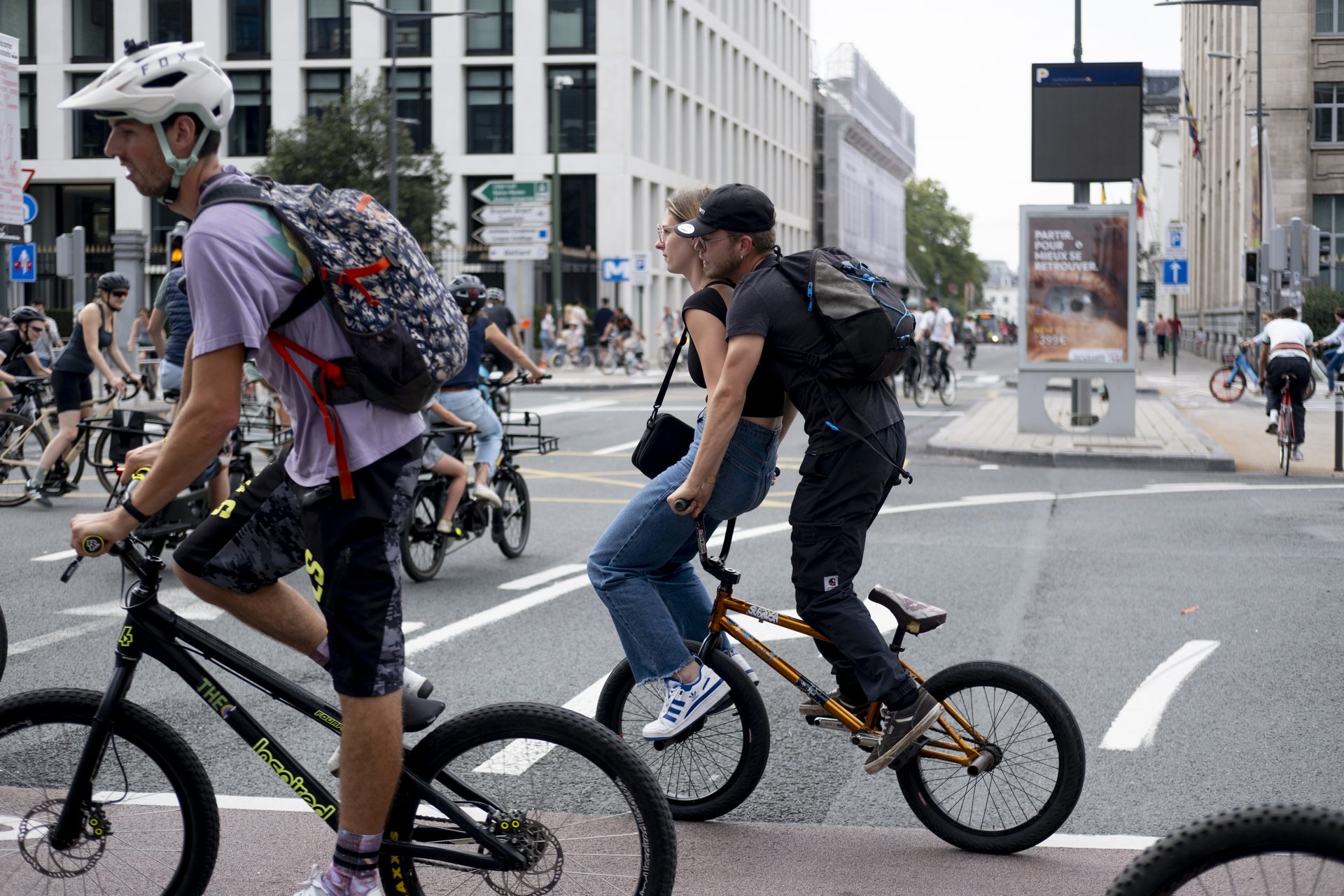 3.6 million people enjoyed the day
A tally on Sunday evening by mobility organisation Mobiel 21 showed that over 3.6 million people were able to enjoy a car-free Sunday in their municipality, of whom 1.2 million were in Brussels.
"A Car-Free Sunday inspires and motivates," said Sanne Vanderstraeten of Mobiel 21. "It gives people a chance to see what is possible when the car no longer dictates the law on the roads. With all the climate targets and renewed focus on people-friendly mobility, Car-Free Sunday is today more relevant than ever."
A total of 48 Flemish municipalities, including 12 of the 13 centre cities, organised a Car-Free Sunday. In the Brussels-Capital Region, all 19 communes took part. Several municipalities put on a special car-free programme featuring a wide range of events for people of all ages. Others organised street parties and brocantes.
However, in Wallonia, barely any cities participated. Only the city of Ath organised a Car-Free Sunday.
On Sunday 24 September, a smaller Car-Free Sunday will be organised in the Antwerp municipality of Ranst, while the West Flemish towns of Poperinge and Oostkamp will organise their own version on Sunday 1 October.
Related News