A mural by Brussels street artist Jaune was unveiled on Tuesday on the Avenida de Bruselas in Madrid, in the presence of Brussels Minister-President Rudi Vervoort.
The event was held as part of the "Brussels Days" organised in Spain, Madrid and Barcelona until Friday.
The fresco depicts a street with typical Brussels-style architecture, with several workers in blue overalls. It consists of small scenes from everyday life, with a typical Belgian sense of humour.
Members of staff from Bruxelles Propreté were used as models for the characters, but the colours of their overalls are those of their colleagues in Madrid.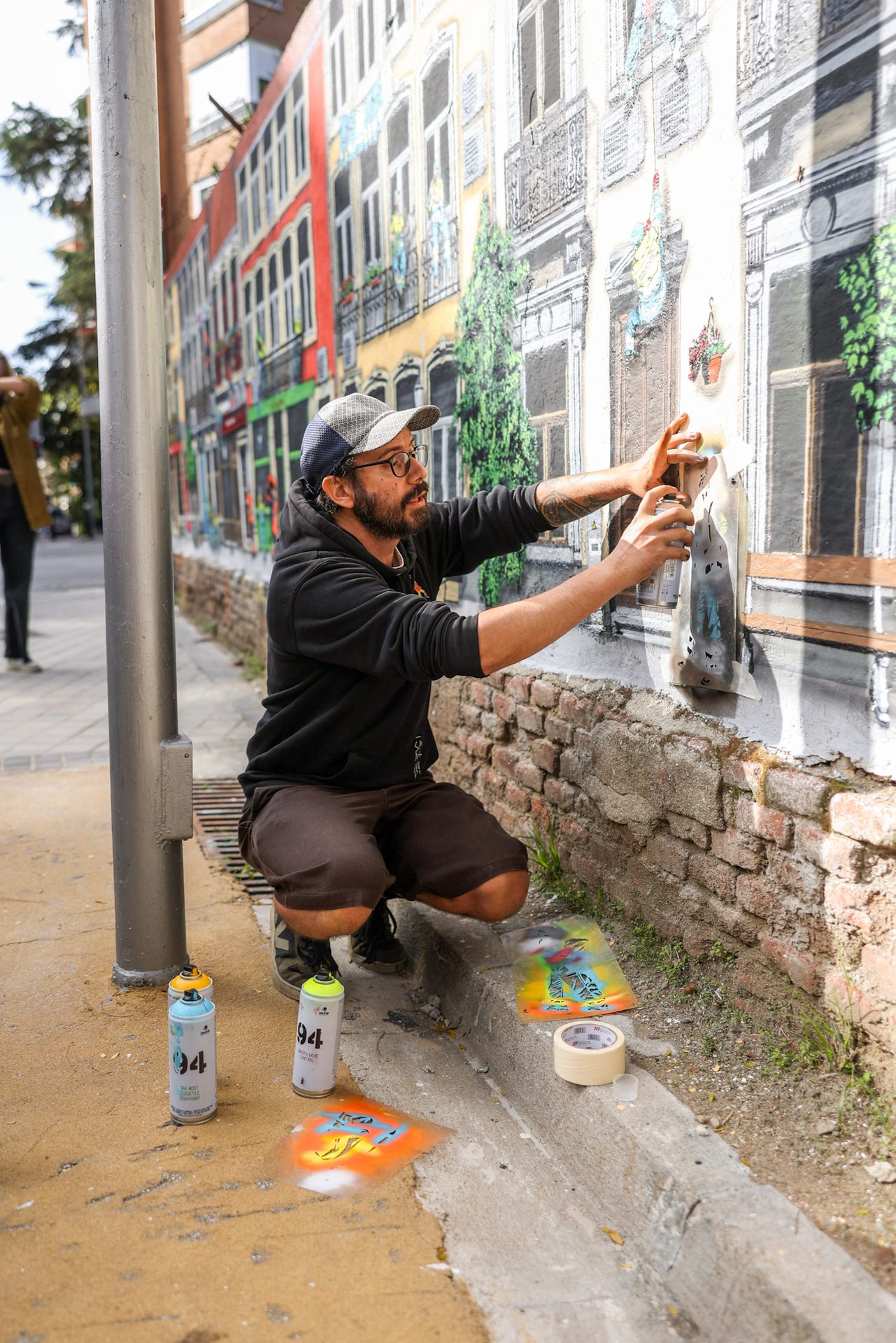 Jaune – the artist name of Jonathan Pauwels – makes stencils of windows, doors, people and furniture before applying them to the wall using spray cans, he explained on Tuesday. For him, the mural is a tribute to all the workers who stayed active during the pandemic. "They do nothing, rest, make jokes… to show that if they don't work, chaos will ensue," commented the artist.
Related News
"I wanted to put a piece of Brussels in the streets of Madrid. But I discovered that the ancient architecture of the two cities was quite similar. In the end, I'm giving a piece of Brussels back to the people of Madrid," he concluded.
The work adorns the outside wall of an institute of the Unión General de Trabajadores, Spain's largest trade union. The Brussels Region supported provided €12,000 of financial support to the project.