The former President of the government of Catalonia, Carles Puigdemont, arrived at the Brussels courthouse on Tuesday morning in preparation for the announcement of his verdict.
The ousted Catalan leader, who has been living in self-imposed exile in Belgium, arrived with his lawyer at around 8:30 AM at the courthouse.
The council will rule on Tuesday on whether or not it is obliged to force Puigdemont to return to Spain following the issuance of a European Arrest Warrant (EAW) against him.
The hearing, however, is expected to be postponed to enable Puigdemont's lawyer to draft and file documentation, according to Belga news agency.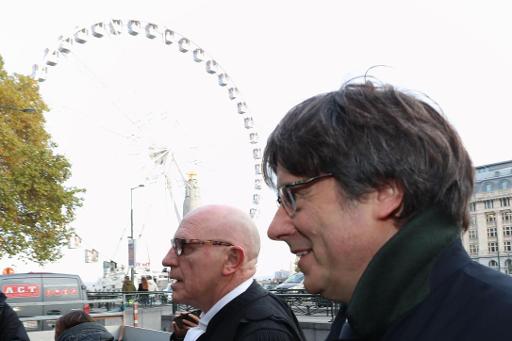 Puigdemont went to the Brussels federal police on 17 October was arrested on the basis of the recent EAW issued against him.
Although not his first EAW, this recent arrest warrant came after Spain gave out lengthy prison sentences to nine Catalan politicians for their involvement in the 2017 Catalonian independence referendum, declared illegal by the Spanish government.
Related News
Carles Puigdemont went to the federal police in Brussels on 17 October and was arrested on the basis of the recent EAW issued against him.
After his arrest, the former Catalan leader came before an examining magistrate, who released him under the condition that he did not leave Belgium and that he would remain contactable in all circumstances.
Evie McCullough
The Brussels Times