A Belgian pilot is thought to be behind one of the most mysterious crimes of 20th century.
Jan Van Risseghem commanded the fighter plane that brought down the plane that former UN Secretary-General, Dag Hammarskjöld, travelled in, the night of 17 and 18 September 1961.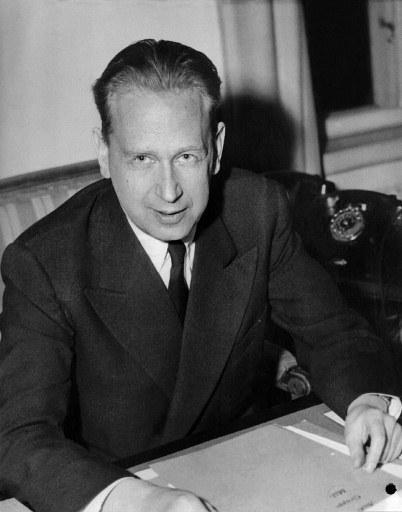 Dag Hammarskjöld from Sweden was the second Secretary-General in the United Nations history
He lost his life when his plane crashed close to Ndola in Northern Rhodesia, now Zambia. The UN Secretary was on his was to negotiate a cease-fire in the Katanga province in Congo.
The exact details and circumstances of the accident have never been explained. Two investigations had concluded a piloting error. However, a recent report which came out in 2017, found that a deliberate attack was "plausible".
A new documentary by Danish investigative reporter, Mads Brügger, highlights a new testimony by former parachuter Pierre Coppens, who claims that Jan Van Risseghem confided to him that he had brought down the plane. Jan Van Risseghem passed away in 2007.
The Brussels Times