The newly renovated Place Jourdan was inaugurated on Thursday by Etterbeek Mayor Vincent De Wolf and Minister Didier Reynders, in charge of the Beliris public works company. The square now has benches and trees, along with a fountain representing the Broebelaer stream that formerly ran through the square. The renovation took more than a year.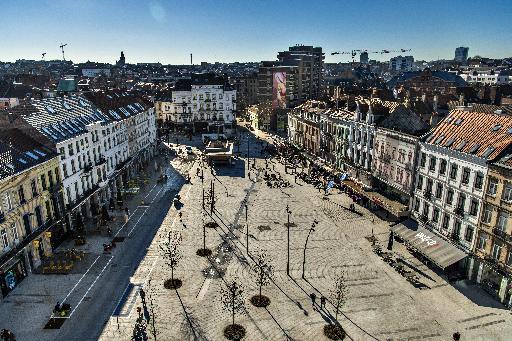 "The residents and business people supported and tolerated the project, but I'm convinced they will say that, in the end, everything was well managed, and that they will do even better business in the square," De Wolf said, thanking all stakeholders for their patience.
The project started in January 2018 and was expected to finish by late Autumn but was delayed by a few weeks due to the discovery of an additional area leading to the Maelbeek that had not been included in the plans and problems with drying the pavement, made of natural stone.
"The square, which provides space and a clear view from the terraces, now has a more peaceful look," stressed Reynders, who noted that work on Rue Froissart will complete the renovation.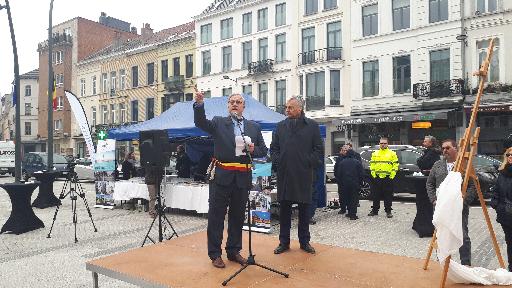 Mayor De Wolf also announced that the Sunday market would be resumed at the new square, whose renovation cost a total of 4.5 million euros.
The open-air parking station that used to take over almost the entire square has now been shifted towards Rue de Maelbeek, where 80 covered places are available.
In late 2017, the square's Friterie Antoine was also relaunched after undergoing a 477,000-euro facelift.

The Brussels Times