The Brussels Times selects the best exhibitions and events currently on show in museums, galleries and other spaces
ART BRUSSELS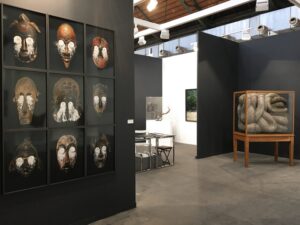 Art Brussels, one of the most renowned contemporary art fairs in Europe, hosts its 38th edition this year, bringing together over 150 contemporary art galleries among the most important of the international scene. Collectors, curators, art professionals and art lovers alike are included in the 25,000 annual visitors to the festival, held in the historic Tour & Taxis building.
This year's edition has four focuses: Discovery, which spotlights young, emerging and lesser-known artists with recent works; Prime, which honours established modern and contemporary artists; Rediscovery, which presents living or deceased 20th century artists who are under-recognised, under-estimated or forgotten; and Invited, which features one-artist shows by invitation only, providing new models to support a younger generation of international galleries that challenge traditional ones. Art Brussels is a unique opportunity for visitors to discover the richness of the European capital's artistic and cultural scene.
Tour & Taxis
April 28 until May 1, 2022
Friday, Saturday and Sunday, 11am to 7pm
86c Avenue du Port, 1000 Brussels
€12 earlybird admission; €20 regular
POP MASTERS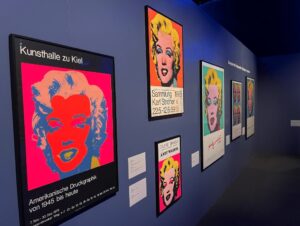 The Pop Masters exhibition showcases three Pop Art icons – Andy Warhol, Keith Haring, and Roy Lichtenstein – with more than 150 original posters, from emblematic works to the artists' personal projects, in an homage to the movement's superstars. The legendary trio pioneered colourful and iconic visuals, seizing art from the hands of the elite and taking it to the streets.
While each of the three had their own distinct style, their brilliant creativity and master of the genre unites them in the pantheon of pop culture. Public, irreverent, and shamelessly commercialist, their at-times provocative works in posters are some of the most recognised pieces of art today.
Grand Place
Until May 22, 2022
Wednesday to Monday, 10am to 5pm
5 Grand Place, 1000 Brussels
€12.50 admission; €9.50 senior
BRUSSELS TOUCH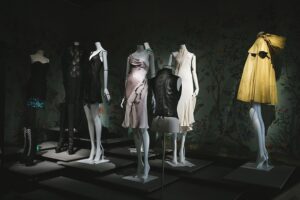 Showcasing the talents of 32 designers, the Brussels Touch exhibition looks at the Brussels counter-current in Belgian fashion. With an extensive collection including in-house works and loans from top designers, the Museum of Fashion and Lace grants visitors insights into the spirit of Brussels fashion, along with all its know-how, creativity and emotion, through a free-tour exhibit.
Much like the city itself, Brussels fashion is an open place, a producer of connections that breathes life into Belgian design. The exhibition highlights the capital's contributions to the country's fashion from the 1980s until the present day. As it pursues individuality and innovation, Brussels design refuses to be overshadowed by its perhaps better-known sister, Antwerp, bucking trends both Belgian and international.
Museum of Fashion and Lace
Until May 15, 2022
Open Tuesday to Sunday, 10am to 5pm
12 rue de la Violette, 1000 Brussels
€8 admission; €6 seniors
FRIDA KAHLO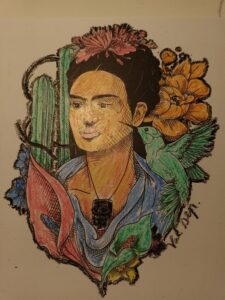 While Frida Kahlo has long secured her place of fame in both the art world and the collective imagination, a special collaboration between the Brussels-based company Exhibition Hub and the Frida Kahlo Foundation approaches her work in an unprecedented manner, framing the iconic Mexican artist as a woman, daughter, friend, wife and lover in equal measures.
Her name often evokes an image of a bushy unibrow, sharp cheekbones and a braided bun, but this all-encompassing exhibition dives deeper into Kahlo's art with audio-visual projections, augmented reality, holograms and mapping.
Kahlo's self-portraits reflect her culture, her fiery romance with fellow painter Diego Rivera, and a life rife with both physical and mental anguish. Galerie Horta's exhibition centres itself on the artist's unique talents not only with canvas but in her ability to overcome adversity with strength, rebellion and resilience.
Galerie Horta
Until May 14, 2022
Wednesday to Monday, 10am to 6pm
116 Rue Marché aux Herbes, 1000 Brussels
€14.50; €11.50 students and seniors
A JOURNEY TO ALGERIA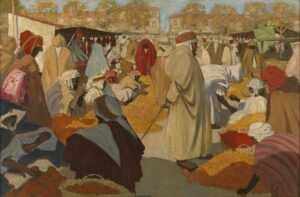 With paintings, drawings, photographs and sketches, visitors to the Journey to Algeria exhibition will see the country through the eyes of Belgian artist Henri Evenepoel, who spent his time in the north African country producing what's often considered to be his best works.
Fascinated by the human figure, Evenepoel's relatively small number of sketches and watercolours is explained by the fact that Algerians often did not want to be portrayed. But in the four months spent there, Evenepoel explored photography in addition to the human form, taking over 400 photographs.
The exhibition includes hundreds of letters from the artist to his father, as well as 877 negatives of his photographs, a selection of which have been printed in their original state.
Museum of Fine Arts Belgium
Until June 12, 2022
Open Tuesday to Friday 10am to 5pm, Weekends 11am to 6pm
3 rue de la Régence, 1000 Brussels
€1.25 admission (Article 27), accessible with ticket to Fin-de-Siècle Museum
TOOTS THIELEMANS 100th ANNIVERSARY CONCERT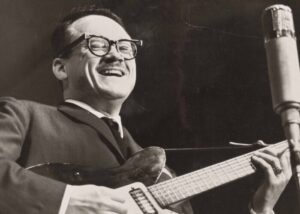 Jean-Baptiste Frédéric Isidor, Baron Thielemans, better known professionally as Toots Thielemans, was an iconic Belgian jazz musician from Brussels renowned for his chromatic harmonica playing, as well as his talents in guitar, whistling and composing.
In a special concert celebrating 100 years since his birth, musicians of international renown will be paying homage to the worldwide jazz legend who passed away in 2016. Jazz historians have credited Thielemans with championing the harmonica in jazz, making the instrument a fundamental voice in the genre.
Thielemans was awarded a joint honorary doctorate from VUB and ULB and was raised to Belgian nobility by King Albert II when he was dubbed Baron Thielemans for life in recognition of his contribution to music. He was also designated a "Jazz Master" in the United States, the highest US honour that can be accorded to a jazz musician. For the motto that accompanies his knighthood, Thielemans chose: Be yourself, no more no less.
Centre for Fine Arts - Bozar
Until April 29, 2022 from 8:00pm to 10:00pm
23 rue Ravenstein, 1000 Brussels
€28 to €62 for tickets
TANYA GOEL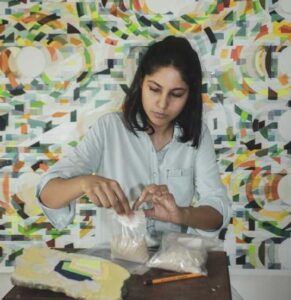 Describing colour as "light, material and surface," New Delhi artist Tanya Goel paints dense, complex and ambitiously scaled works of art designed to evoke rigorous exploration of abstraction.
Her paintings play with the ambiguity created by the delicate balance between structure and chaos, injecting maths into the creative process with a modern and colourful aesthetic closely associated with the Belgian art scene.
Using materials like glass, concrete, mica and graphite from demolition sites in her native New Delhi, works by the internationally acclaimed artist often reflect on urban mutations while juxtaposing control and intuition, rigour and freedom.
This exhibition does not exclude that focus on the urban landscape, while also showcasing 20-some watercolours from Goel's 'Botanical studies' series done during the pandemic-related lockdowns.
Museum of Fine Arts Belgium
Until August 7, 2022
Open Tuesday to Friday 10am to 5pm, Weekends 11am to 6pm
3 rue de la Régence, 1000 Brussels
€10 admission
THE DEATH OF MARAT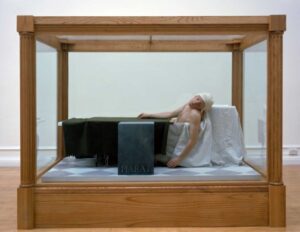 Considered the official artist of the French Revolution, Jacques Louis David created his masterpiece 'The death of Marat' in 1793, and the painting is now one of the Brussels museum's most famous treasures.
In a new exhibition meant to bear witness to the central position of this work in the advent of modern art, both historical and contemporary views on the painting will be presented alongside a research campaign involving laboratory analyses. One of those analyses reveals for the first time the underlying sketch of the masterpiece, hidden beneath the paint and detected via sensitive imaging techniques.
In a historical section of the exhibition, copies and variations of the famous painting conserved in Reims, Dijon, Paris and Versailles will be presented, as well as a version belonging to a French private collector and contemporary interpretations by modern artists. One such version, a work by Rachel Labastie, shifts the focus from the murdered Marat to Charlotte Corday, the absent protagonist who killed him.
Museum of Fine Arts Belgium
Until August 7, 2022
Open Tuesday to Friday 10am to 5pm, Weekends 11am to 6pm
3 rue de la Régence, 1000 Brussels
€10 admission