Thirteen-year-old Leo is on the defensive. He has just been asked by a classmate in his new secondary school if he and his best friend Remi are "together".
The boys spent an idyllic summer running through fields of flowers, playing games and spending nights sleeping over. Leo knows what to say to calm the anxious Remi, who has trouble sleeping. At night, their faces are close together, and they sleep like spoons. They read each other like stories they have yet to write. But then this bond is questioned.
The difference in the ways Leo and Remi respond at the heart of Close, the new film by Belgian director Lukas Dhont. It explores how such a companionship survives questions and challenges.
"I really wanted to talk about friendship between young boys," says Dhont. "When I looked at the history of cinema, I couldn't find images of these friendships that were intimate. I feel like with girls, there's this space to move very physically, very freely, but with boys, that connection is quickly looked at through a lens of sexuality."
Dhont, 31, is fresh out of a screening of the film at Kinepolis in Ghent, just a short walk from the apartment he shares with his partner. It was arranged for local film students, and he is right at home chatting with them, and with staff at Kinepolis – where he used to work. In interviews he is honest to a fault, wearing his heart on his sleeve. He has nothing to hide anymore.
Like Dhont's film debut, Girl, – about a transgender teenager determined to become a ballerina – Close struck a nerve at Cannes last May, winning the festival's Grand Prix. Girl also grabbed its share of prizes at Cannes – and elsewhere – which makes Dhont seem like something of a prodigy. But he has been preparing for his film career for a very long time.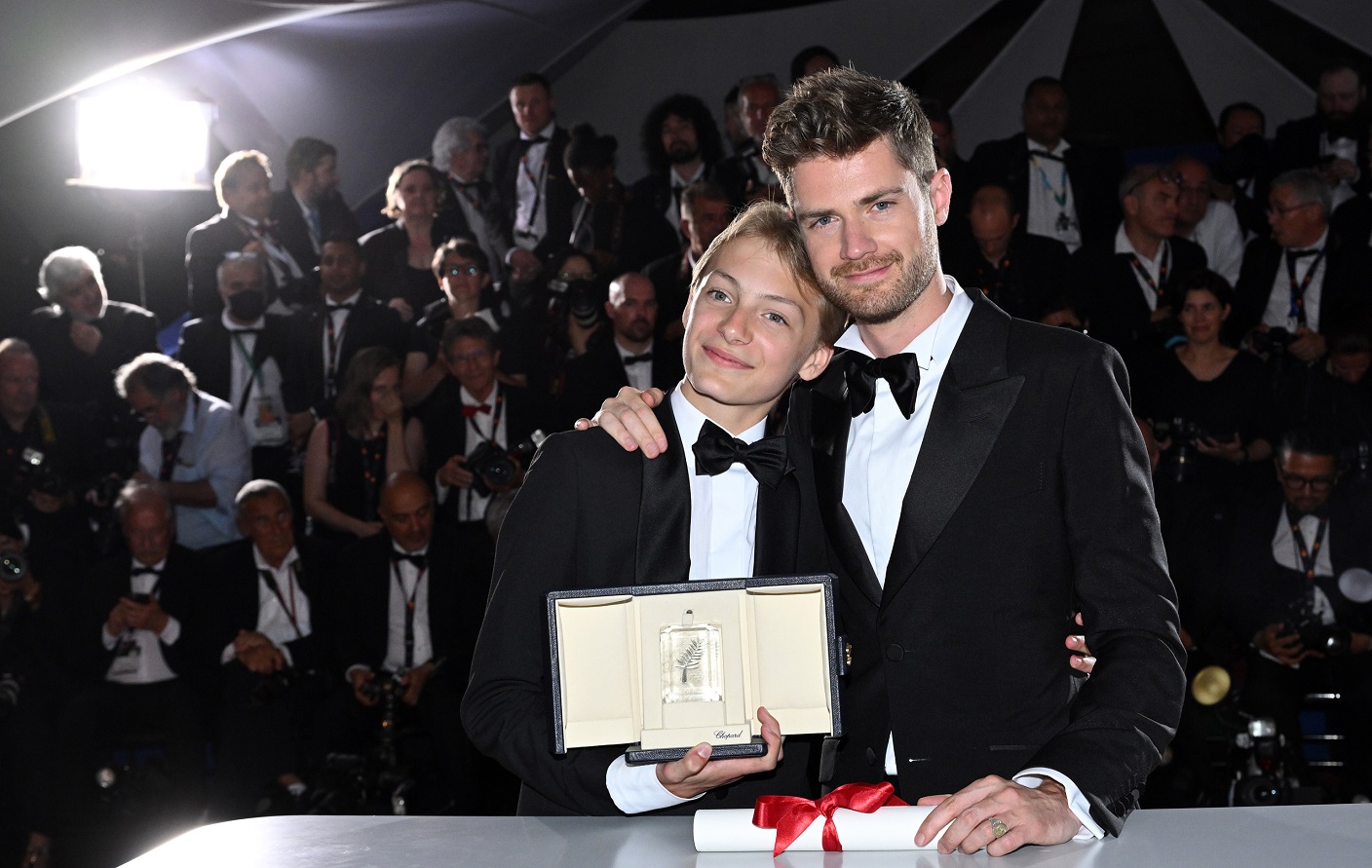 "I knew when I was a child that I wanted to make movies," he says. "My mom was passionate about cinema. I remember seeing the impact on her that cinema could have. I thought, 'I want to have that impact on people, too.'"
She bought him a video camera when he was 12. "I started to film everything that happened in my life. I filmed my brother and her in the kitchen, and sometimes I would direct them. I would create little stories."
His mother came through when he was older, too. A fashion teacher at an art school, she helped find the teenage Dhont work as a costume design assistant on the sets of movies and series, including the 2014 drama series In Vlaamse velden (In Flanders Fields). "It was this big war epic, and everyone had to be dressed in period costumes," he says. "It was very exciting - there was so much to see. It was very different work from what I do, but I saw everything: how actors talk, how they work, how the camera moves."
It may sound like a supportive environment for both a future filmmaker and, frankly, for a young person. Yet Dhont is clear about one thing: "I had a horrible childhood and a horrible adolescence."
How so? His mother was "amazing," he admits. "I had everything around me, accepting parents. But the problem was way bigger than that."
That problem, he continues, is that "we live in a society where boys are expected to behave a certain way, girls are expected to behave a certain way." And it's based "on straight sexual identity. And so, for me, 20 years ago, even though my environment was all right, I felt like a monster."
Dhont's description of his youth belies the simplistic notion that if you have a loving family, growing up gay will be much easier. "As a child and as a teenager, I was lonely and really sad because I had the feeling that…"
He pauses as he struggles to come up with the words. "I just had this feeling that I didn't belong. And that I couldn't communicate it. I felt so much shame. I didn't want to talk to my mom about it because I didn't want her to be ashamed of me."
But the feelings weren't just about other people's reactions. "I didn't want to be that person," he says. "So I tried to perform this version of a boy that I thought people would accept."
Dhont, who also penned the script for Close, with Girl co-writer Angelo Tijssens, had a best friend in his youth, a relationship that he can compare with Leo and Remi. "But I pushed him away," he says. "Just like you see in the film."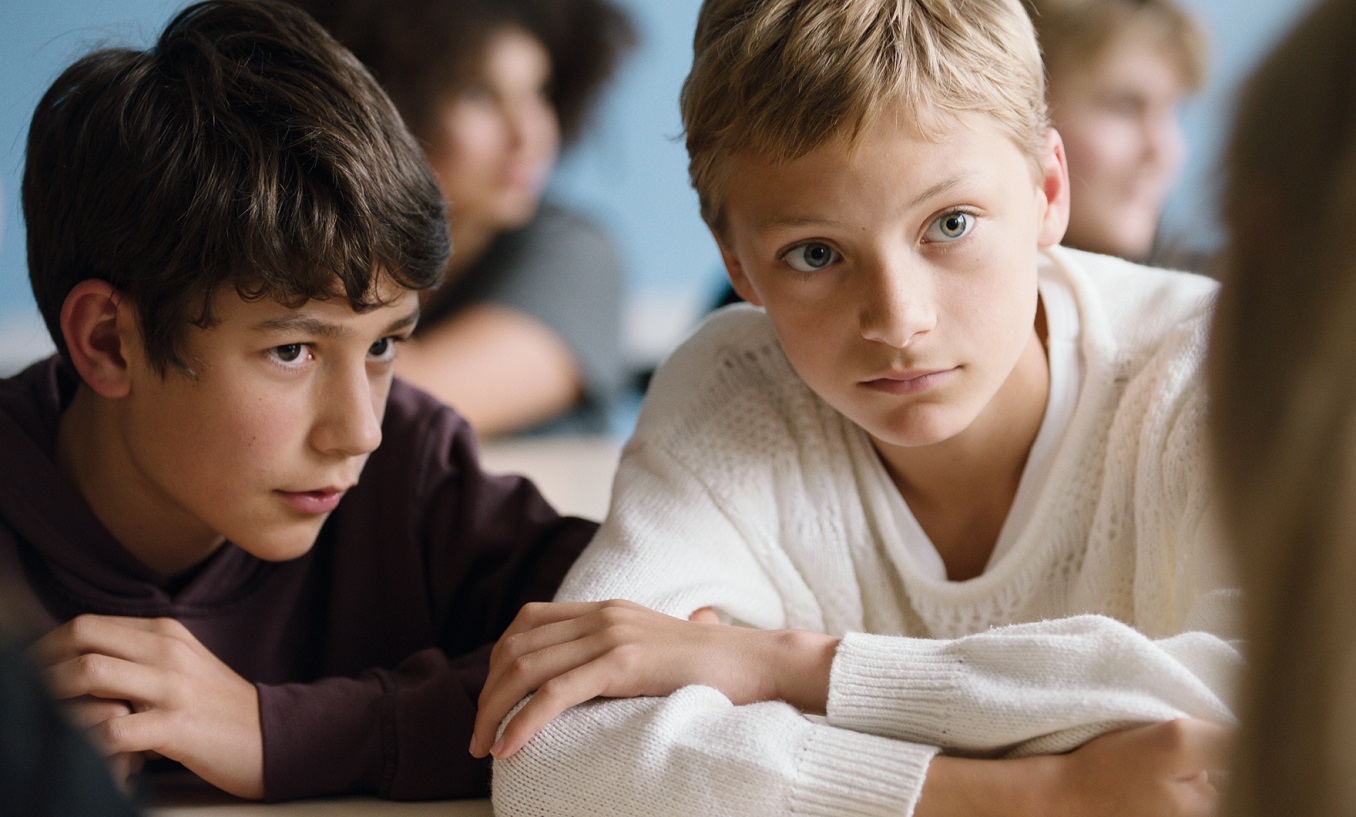 While Dhont's first film was someone else's story, Close is much more personal. "I was a boy who was seen as very feminine," he says. "I was picked on a lot. So all the boys who tried to get close to me, immediately people outside of us would question the nature of that relationship. I was not brave enough then to say, 'I don't care what you think.' I was really preoccupied with being what I thought was expected of me, so I pushed those connections away. That is a dynamic that I understand very well."
This tension is echoed in Close, which never reveals whether Leo (Eden Dambrine) or Remi (Gustav De Waele) have feelings that go beyond friendship. That's not the point, Dhont insists. "What these boys have at that age is love in the broadest sense of the word," he says. "It's just a deep, deep connection. And when two people have that, our world is very interested in putting it in a box."
Adults already face a massive challenge responding to these connections, but Dhont imagines what it's like for anyone crossing that schism between child and adolescence. "If we would allow more freedom for ourselves and for others – cut down the sides of those boxes – people could live much more freely. The film isn't about whether they are gay or not; it's about how we look at closeness like that between people," he says.
Dhont has done his homework. His apartment in the centre of Ghent is lined with books on the psychology of gender, masculinity and behaviour. He points to Deep Secrets by American psychologist Niobe Way. "She interviewed a lot of young boys and saw that they did not dare to use the language of vulnerability," he says. "It's bigger than about being gay. It's about the stigma that we put on physical and emotional contact between men. We are so used to the vocabulary of war, images of fighting, that looking for tenderness in that universe, it can be very hard to find."
Close brought Dhont back in touch with friends from his youth. "I didn't just push away one boy, I pushed away many," he reveals. "I pushed away people until I was 21 because I was only ready to accept myself then. It's a long time to keep people at a distance. I've had a few people contact me when they read about the film and about me explaining this. I think I made this film as an homage to them, but I didn't expect that they would be in contact. Maybe through this film, I can connect with people I never allowed myself to connect to before."
It is perhaps this craving to connect that drives Dhont to try bridging Belgium's language divide. Although the Flanders audiovisual support industry is quick to call Close a Flemish film – and certainly happy to provide financial support following the success of Girl – Dhont made it in French after deciding upon his two main actors from open-language casting calls.
"We're in a country that speaks two languages, but parts of the industry are very divided. We have a Flemish Ensor award ceremony and a French-speaking Magritte. Our country is smaller than an Italian island. I don't see the point of it," he says. Girl incorporated both Dutch and French, and so does Close. "I don't want to think of it as a Flemish or French-speaking film, I want to think of it as a Belgian film. That's a lot more interesting to me."
---
Close to open 49th edition of Film Fest Gent
Film Fest Ghent opened its 2018 edition with Lukas Dhont's film Girl, and it is giving the honour to his second movie as well, with Close kicking off the festival on October 11. "Dhont again proves that he is a master at telling deeply human stories," says the festival's programme director Wim De Witte. "Just like with Girl, he has created his own visual language to bring authentic characters to life, played by a promising young cast. Close has touched us deeply."
Film Fest Gent, Belgium's largest film festival, runs from October 11 to 22 across five screens in Dhont's hometown. It also includes panel discussions, interviews with special guests, a lively festival café and the World Soundtrack Awards. Close screens at a public opening gala at the VierNulVier culture centre and will also be shown later at the festival. It opens across Belgium in November.