To mark the 40th anniversary of comic icon Le Chat, several statues of Philippe Geluck's feline philosopher have been installed in the Parc Royal de Bruxelles, some 300 metres away from the offices of Le Soir where the famous kitty was born.
After touring several European cities, the 20 bronze statues – made by the Van Geert foundry in Aalst from scale models created by Geluck himself, will remain in the park until June 30.
Their arrival in Brussels brings a triumphant journey which began on the Champs Élysées in Paris in spring 2021, and which included stops in Bordeaux, Caen, Geneva, Monaco and Montreux, to a close. Since then, some seven million visitors have admired these two-ton, three-metre-high representations of the anti-hero puss.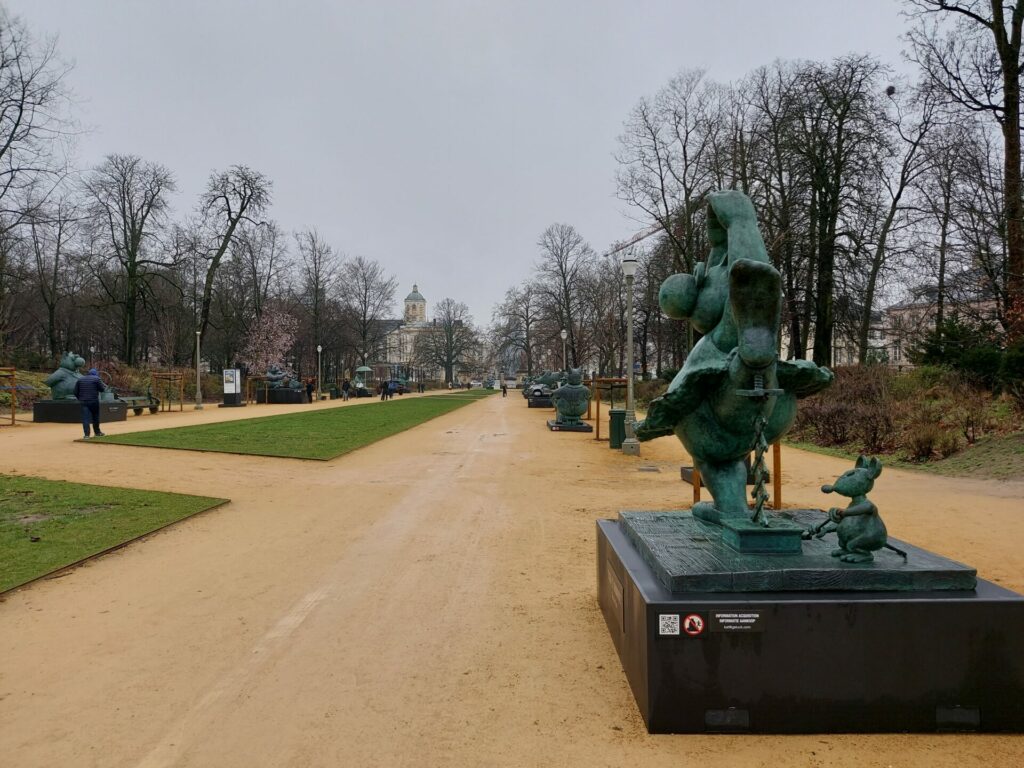 The return to the cat's birthplace has also inspired Geluck to create two new works just for Brussels. One is described as a sarcastic tribute to a former Brazilian president (in)famous for large areas of deforestation in the Amazon rainforest, the other a risqué critique on the aesthetic of beauty.
Related News
Those attending the free exhibition in the Parc Royal de Bruxelles can follow the tour of the statues on a specially created mobile phone app which includes a virtual guide to the exhibits and some typically hilarious insights from the artist.
More exhibits and artworks commemorating the 40th anniversary of Le Chat can be seen at the Huberty-Breyne Gallery at 33 Place du Chatelain until May 13.