Supporters of a European Freedom Convoy have only hardened their resolve to protest after Brussels announced that federal police would be deployed to Belgian borders to enforce a ban on their demonstrations.
In groups on social media and in encrypted messaging apps, would-be participants are making plans to subvert the ban by entering Brussels through as many different locations as possible around the city, hoping to overwhelm the city and federal police looking to keep them out.
"They can't stop us," said one Flemish person in a Telegram group called Belgium Convoy. "Go on and fight for your freedom. Screw this shitty government, banned or not."
"Belgium is getting ready," reads the caption on the video shared to Facebook.
Truckers from all across Europe are hoping to descend upon Brussels with their vehicles, blockading the capital in protest of coronavirus measures, as is being done in Canada.
The European convoy plans to arrive in Brussels on Monday, 14 February, with no intention of leaving.
Related News
"When a convoy of freedom becomes a convoy of blockade, we have to intervene," said Minister of the Interior Annelies Verlinden.
Together with Brussels Minister-President Rudi Vervoort and Mayor Philippe Close, she wants to avoid the scenario taking place in Ottawa, Canada, which is wreaking economic havoc.
Leaderless movement with diverse participants
The protestors and their causes are ideologically diverse, including yellow-vests and anarchists along with people opposed to the Covid Safe Ticket (CST) and rising energy prices across Europe.
Because there is no recognised leader of the movement, police are tracking plans on social media, where people share Google Maps with suggested routes and starting points.
"These new forms of protest without a clear point of contact require constant evaluation," an insider told De Morgen, which is why there was no official request for permission to protest.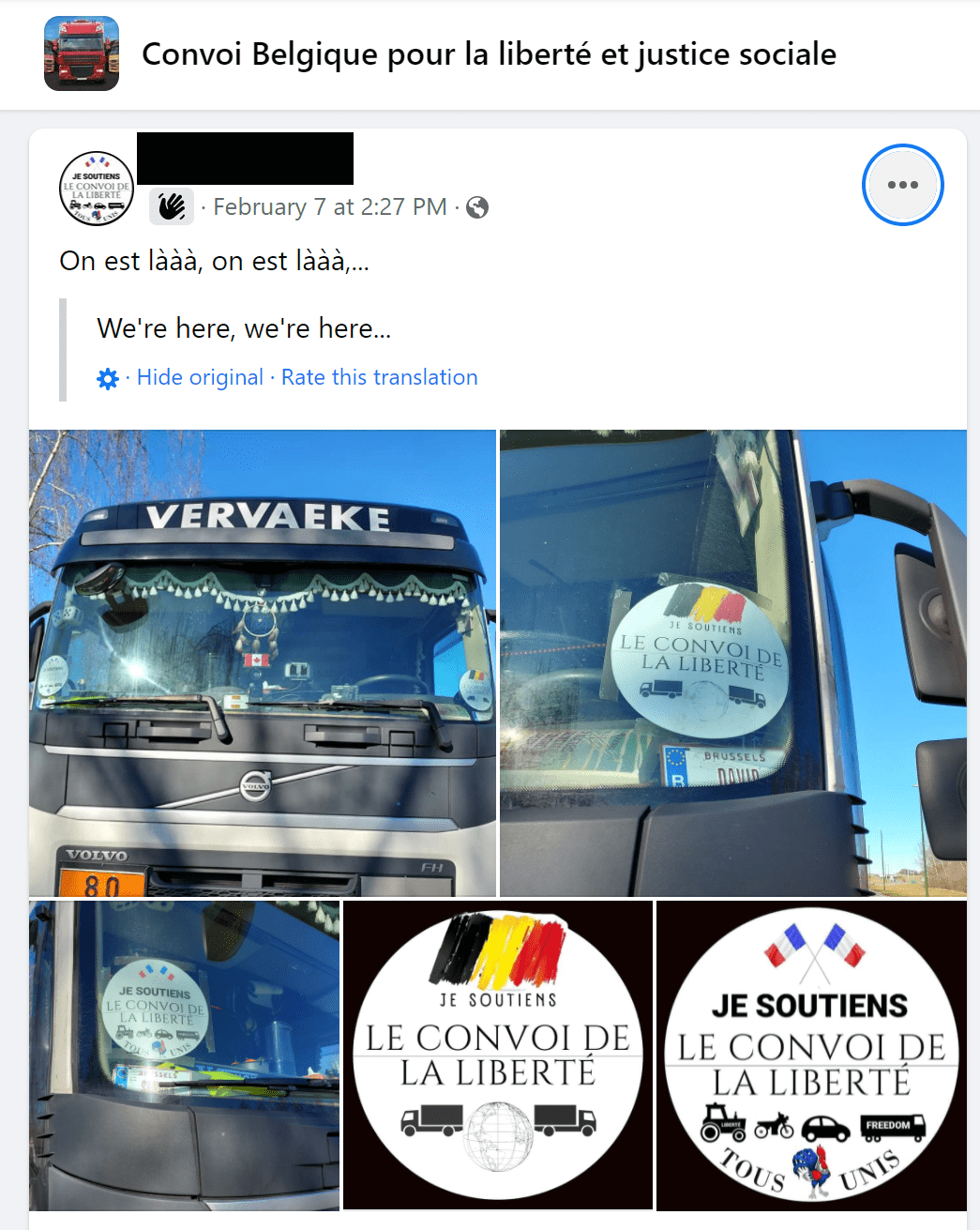 People on social media are organising logistically in a variety of ways, including arranging overnight accommodations for truckers and relay points with food and drink offerings. Enough plans have been made that many people feel it's too late to back down.
"As if we were going to cancel everything now because we didn't get permission," wrote one person in a chat of over 13,000 people.
"If everyone just drives up to the Ring and pulls the key out of the ignition there, it's over."