"Fourth? But I've not even had my third yet," you might be thinking.
This may well be the case, and you might even start thinking about doses five, and six, and...
This reaction is not irrational. As virologist Steven Van Gucht put it, "it is very likely that we will need repeat vaccinations at some point in the future. The only thing we do not know yet is how often."
This, of course, slots nicely into the discussion of when does it all end? Or does it?
Take flu jabs: they're just normal. So why not the Covid booster? Sure, that's wading into some pretty swampy territory, but what if they just became a regular thing. It may be not a big deal.
Imagine it: "Oh look, it's that time of year again, time to get my covid jab."
– "Man, really, it seems like it was only yesterday I got my last one."
"Yeah, me too. Now let's have a drink in this covid-safe bar. Have I told you that I booked a vacation?"
– "Good plan, I could do with a pint. I'm also going on holiday."
To me that doesn't sound so bad – what do you think?
Let @johnstonjules know.
BUT WAIT, one last thing: Want news from The Brussels Times in your inbox every morning? Sign up for The Recap, a free daily newsletter containing all the stories you need to know from the day before. It goes great with your morning coffee.
Belgium in Brief is a free daily roundup of the top stories to get you through your lunch break conversations. To receive it straight to your inbox every day, sign up below:
People in Belgium who received the Pfizer or Moderna coronavirus vaccines will have to wait just four months instead of six to get their booster dose, the government decided on Wednesday evening. Read more.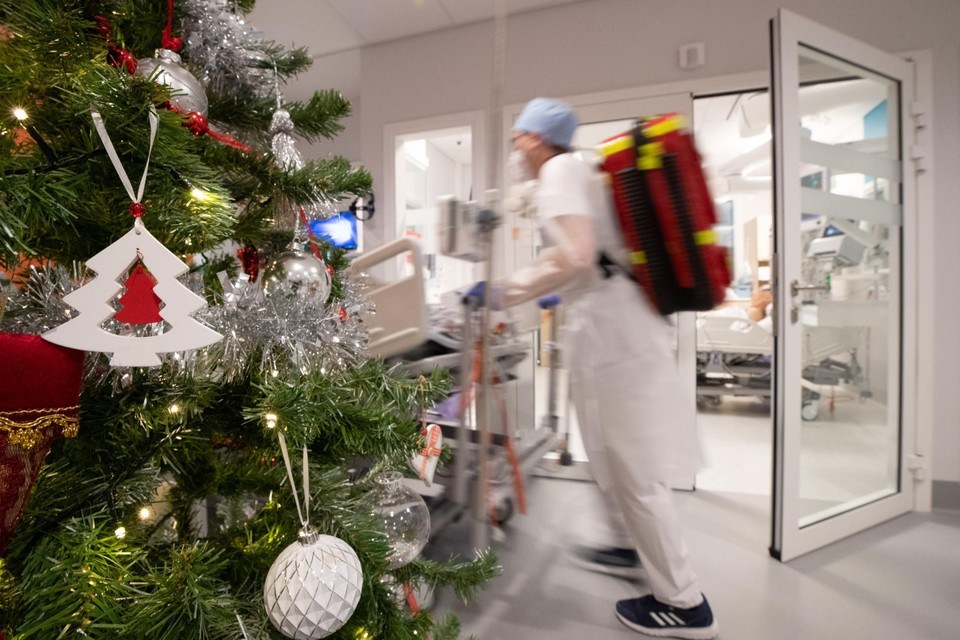 Federal Health Minister Frank Vandenbroucke has said that he cannot rule out extra restrictions for the end-of-year period at the next Consultative Committee – which takes place three days before Christmas. Read more.
The majority of long-term covid ("long covid") patients show a hypersensitive nervous system which results in extreme fatigue and a lack of concentration, a Belgian study found. Read more.
People in Flanders who have been without a job for more than two years will be called on to do mandatory community service starting from 2023. Read more.
Anyone who buys a consumer computer, printer or e-reader will from next year have to pay a fee for making private copies of copyright works, the two industry associations concerned have announced. Read More.
A ten-minute walk from Berchem station in Antwerp brings you to an astonishing neighbourhood of Art Nouveau and eclectic architecture. The main street Cogels-Osylei is lined with buildings in every style imaginable, from mock Greek temples to Art Nouveau. Read more.
For a time, the Gallo Roman Museum was the main reason to visit Tongeren. But recently, archaeologists have dug down under the floor of the Gothic church to reveal astonishing Roman remains, including the foundations of a bath house and traces of two Roman homes. Here's more.