It wasn't meant to be this way. What was intended as a riveting celebration of elite tennis became overshadowed by the reigning champion's unvaccinated status and the highly mediatised legal proceedings this gave rise to.
Before even setting foot on court, Novak Djokovic and his team of lawyers were in court fighting for his right to defend the title and simultaneously claim the record for the most Grand Slams by any individual. But rather than exhibiting his supreme tennis abilities, the nine-times Australian Open champion faced tough questions about his right to enter a country that has imposed some of the strictest coronavirus restrictions in the world.
The world No. 1 has already courted controversy for his resistance to getting vaccinated or adhering to Covid restrictions. This played out extremely unfavourably at the 2020 Adria Tour charity tournament that he organised – an event that was nothing if not bad PR for the star after officials and players (himself included) contracted the virus. His case wasn't helped by his having been in two countries in the 14 days prior to flying to Australia – despite his paperwork stating that he had not been.
It is fair to say that things could have been handled better on the part of Australian authorities. The moments of indecision about whether Djokovic did or didn't have medical grounds to enter the country allowed space for his proponents (many aligned with anti-vaccine movements) to make their voices heard. Most notably, when the player's family had a high profile interview with Nigel Farage – well known for promulgating anti-establishment and often fanatical views – on the right-wing GB News channel.
Indeed, this prime-time appearance demonstrated exactly the issue the authorities took with Djokovic's refusal to play ball. His visa was eventually cancelled on "good order grounds and on the basis that it was in the public interest to do so" – ie. making an exception for the tennis star would undermine vaccination efforts.
As the question of mandatory vaccines looms ever larger, this will not be the last time it sparks heated debate. It is worth noting that although disappointed with the final verdict, Djokovic fully complied with the decision. Competition organisers will see this debacle as an example not to follow. For those still in the tournament, it's all to play for.
Will you be tuning in to the tennis? Let @OrlandoWhitehe6 know.
BUT WAIT, one last thing: Want news from The Brussels Times in your inbox every morning? Sign up for The Recap, a free daily newsletter containing all the top stories from the day before. Perfect with your morning coffee.
Belgium in Brief is a free daily roundup of the top stories to get you through your lunch break conversations. To receive it straight to your inbox every day, sign up below:
The federal government plans to produce a package of measures aimed at reducing energy bills by the end of the week, and one option on the table involves taking some of the extra profits earned by Engie Electrabel and other energy providers. Read more.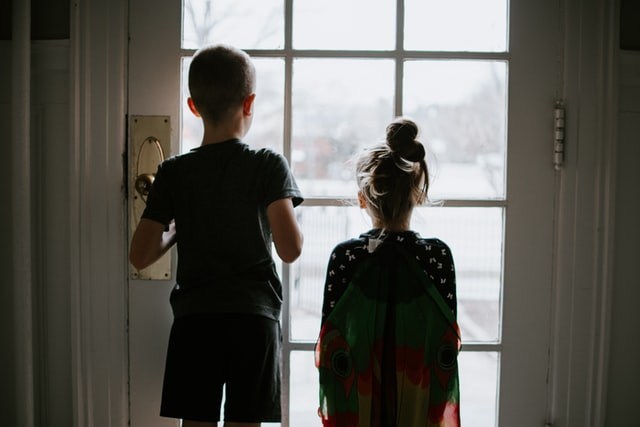 For the third time in two weeks, Belgium is changing its quarantine rules for children younger than 12 years old after an infection in the household: children will always have to quarantine, unless they recently had the virus themselves. Read more.
The museum pass – a subscription to visit more than 200 Belgian museums – was used around 500,000 times in 2021 and generated almost €2.5 million in revenue for the sector, according to a statement from the cooperative museumPASSmusées. Read more.
The average rent for a house on the Brussels and Flemish rental market in 2021 rose to €846 in 2021, an increase that took prices to an all-time high, according to an analysis by Dewaele Real Estate Group. Read more.
A total of 2,174 people were hospitalised with the coronavirus in Belgium over the weekend, according to the latest figures from Sciensano on Monday. Read more.
Relatives of a man who has been charged with attempted murder after CCTV showed him pushing a woman off a Brussels metro platform have said that he "urgently needs to address his (mental health) problems", Belgian press reported Monday. Read more.
It used to be a forgotten art museum at the end of an island in the Meuse. But La Boverie has been reborn. The grand domed building put up for the 1905 World Fair reopened a few years ago after a long restoration. And the museum is now connected to Liège Guillemins station by a new footbridge. Read more.