As battle continued in Ukraine over the weekend, the shockwaves are now spreading beyond the conflict zone as waves of refugees make their way to neighbouring countries and global financial markets reflect the uncertainty.
Belgium's Minister for Asylum and Migration has said that, from today, any Ukrainian seeking asylum in Belgium will have their request approved automatically, bypassing the normal (and often long-winded) procedures. Support for the Ukrainian cause coalesced among citizens across Europe, with huge protests against the Russian invasion taking place in capitals across the continent.
In Brussels, crowds gathered on Friday and throughout the weekend in front of the European institutions, demanding concrete actions from EU leaders. Their cries have so far been heard, with the Union implementing their toughest ever package of sanctions that have hammered the Russian, knocking about one-third off the value.
Also an EU first is the commitment to provide €450 million in weapons to Ukraine, lethal support that has never before been given to a non-member state. So far, Ukrainian forces have held off Russian forces from taking the capital Kyiv and Putin's hopes to crush the country and depose the democratically-elected President Zelenskyy are fading.
Discussions are currently underway between Ukrainian and Russian delegations with hopes of a ceasefire being agreed. Yet the chances of the violence stopping soon seem slim, with Russian forces targeting civilian infrastructure as well as strategic military points with brutal rocket strikes.
Today, EU energy ministers are discussing a price cap on gas as prices – already at record highs – soar to new heights amid the uncertainty. As the fighting goes on, the importance of a united Europe will be all the more important, both for EU citizens and Ukrainians.
If you are in the region or have more information about the ongoing crisis, let @BrusselsTimes know.
Belgium in Brief is a free daily roundup of the top stories to get you through your lunch break conversations. To receive it straight to your inbox every day, sign up below:
Thousands of people gathered in Brussels on Sunday afternoon to take part in a march organised by the far-left PVDA party against the high energy prices and the government's response to the situation. Read more.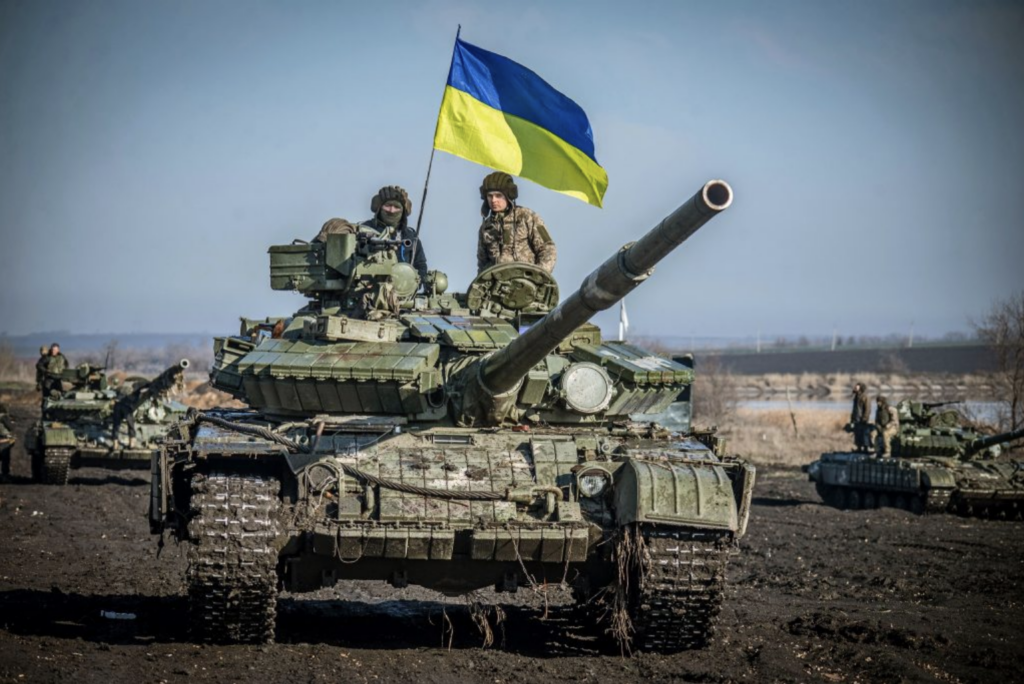 Five days after Russia started its full-scale invasion of Ukraine, the leaders of the countries are meeting for peace talks on the Belarusian border. Overnight, explosions were again reported in several Ukrainian cities, including in Kyiv and Kharkiv. Read more.
All Ukrainian refugees travelling to Germany and Austria can ride for free on long-distance trains, according to transport authorities in both countries. Read more.
Russia has been engaged in a long disinformation campaign in media and official statements to justify its unprovoked attack on Ukraine and its people. Read more.
Belfius bank turned 10 on Friday and has reported record profits for 2021, totalling €935 million – their best results to date. However, behind the veil of success are signs that the business might not be in such good shape. Read more.
Restos du Cœur – the food distribution charity with a strong presence in Belgium – is launching a national appeal for donations to fill the gap in basic necessities and provide food aid, it said in a statement on Monday. Read more.
Liège was until recently an old industrial city that few tourists would dream of visiting. It was seen as rough, even dangerous, like Marseilles or Naples. But the city has been working hard over the past decade to improve its image. Read more.