It's a part of the city that many of us associate with business and political affairs, but far fewer would think of the Brussels' European Quarter as a destination for nights out or a place to live. Indeed, only about 1,000 people currently live in the Leopold area.
With its large concrete boulevards and imposing office blocks, the neighbourhood seems geared towards one thing: work. Its bars and restaurants all have a distinctly professional feel, with smart-casual being the unwritten dress code and with a high chance that you bump into your boss. Hardly the place to let your hair down and unwind.
What it does have in the way of green space – namely, Park Leopold – seems an afterthought where Eurocrats might have a quick leg-stretch between hashing out the latest policies. Commonly referred to as the "EU bubble", the area is largely unfrequented by those who don't have business there.
Yet the Brussels Government is keen to turn things around and integrate the Quarter a little better with the city as a whole. Local authorities hope that with more housing and more green space, a more diverse and vibrant community will flourish. Importantly, this will be done with minimal major works, with urban planners preferring to repurpose existing buildings rather than tear them down and start from scratch.
Efforts have already been made to this effect, but much more needs to be done to really open the area up. Plans include cutting through traffic and making the neighbourhood much more appealing to pedestrians and cyclists. Let's hope that one day soon, the European Quarter can become more than a lifeless grey zone but a hang-out destination in its own right.
How would you improve the area? Let @Orlando_tbt know.
Belgium in Brief is a free daily roundup of the top stories to get you through your lunch break conversations. To receive it straight to your inbox every day, sign up below:
Bitcoin, the world's largest cryptocurrency, took a brutal hit on Monday and dropped more than 6% – falling below $27,000 – and continues to drop on Thursday. The cryptocurrency has reached its lowest point since December 2020. Read more.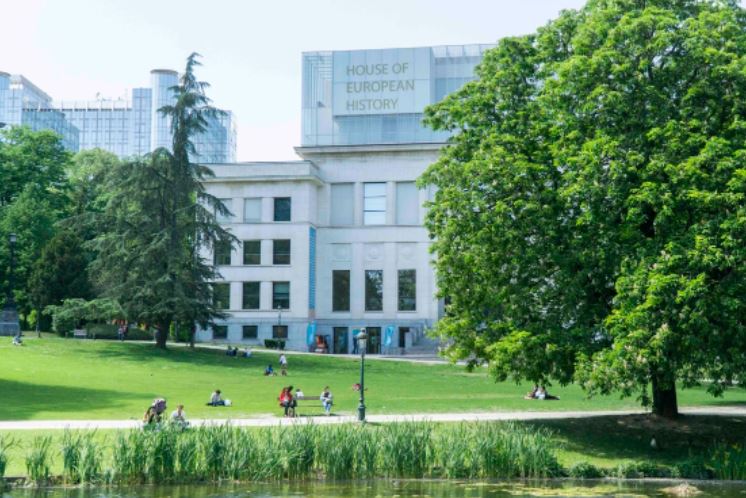 After the authorities' initial plans for the European Quarter were shut down by the public, the Brussels Regional Government now aims to transform its EU Quarter into "a vibrant and mixed neighbourhood" within the next 10 to 20 years. Read more.
As ever more Belgian residents are from abroad, couples are quickly becoming more diverse than ever. However, partnership policies are slow to be updated leaving many international families in a grey legal zone. Read more.
In the early hours of 11 May, Russian energy monopoly Gazprom and the Russian Gas Transmission System Operator (TSO), closed off a gas valve on the main Soyuz gas pipeline in Russia. Read more.
An armed man, 39, who robbed a pharmacy in the Brussels municipality of Etterbeek was so disappointed with his loot that he threw the money back on the counter and fled. Later that same day, he was arrested. Read more.
We all love a good deal and numerous websites are dedicated to finding the best prices for trips away. But besides avoiding peak season, what other tips are there for getting a cheap flight? Read more.
In recent years, Brussels has seen an explosion in craft beer production, turning the niche brewing sector into a serious player for beer aficionados. The pandemic threatened to bring this booming business to a screeching halt, but the newbie brewers have found ways to survive. Read more.