Belgium's language divide is the subject of intrigue, irritation, and sometimes plain incomprehension. It's not even as if French and Dutch have strong linguistic similarities, chalk and cheese comes to mind...
Though countless government policies have made efforts to close the gap between communities – rightfully recognising the communication barrier as one of the first obstacles to take on – success has been limited by an unspoken reticence of many Walloon pupils to commit to Dutch classes.
It's an issue that will take years to treat and depends on a culture of duolinguism – something that politicians are attempting to show but will need a will that extends beyond administrative spheres. Culturally, the bridge between languages is less common, especially when it comes to television.
Belgium has Dutch and French media that are generally kept separate. In fact, it is only now that the first country's public broadcasters are collaborating for the first time. To boost the Belgian appeal, the TV drama concerns one of the country's most gripping chapters in its criminal history.
Yet the cold case of the Brabant Killers is now firing fresh debate about how the show (with scenes in Dutch and French) is broadcast. Whilst it might have served as an opportunity for residents of Wallonia and Flanders to follow some of the other tongue, the French-language broadcaster RTBF has come under fire for its decision to dub the Dutch sections in French.
Not only is this a missed language opportunity, critics argue that it will only entrench a divide that extends to almost every aspect of Belgian society. Better, they say, would be to keep the original audio and provide bilingual subtitles – as in many cinemas. Belgium's multi-lingual uniqueness should be promoted with pride rather than downplayed and the country's broadcasters are key actors in the saga.
Have you been following the show? Let @Orlando_tbt know.
Belgium in Brief is a free daily roundup of the top stories to get you through your coffee break conversations. To receive it straight to your inbox every day, sign up below:
Train tickets on Belgium's railway company SNCB will rise by an average of 8.73% from 1 February, with those travelling to and from work seeing particularly steep fare increases of up 9.73%. Read more.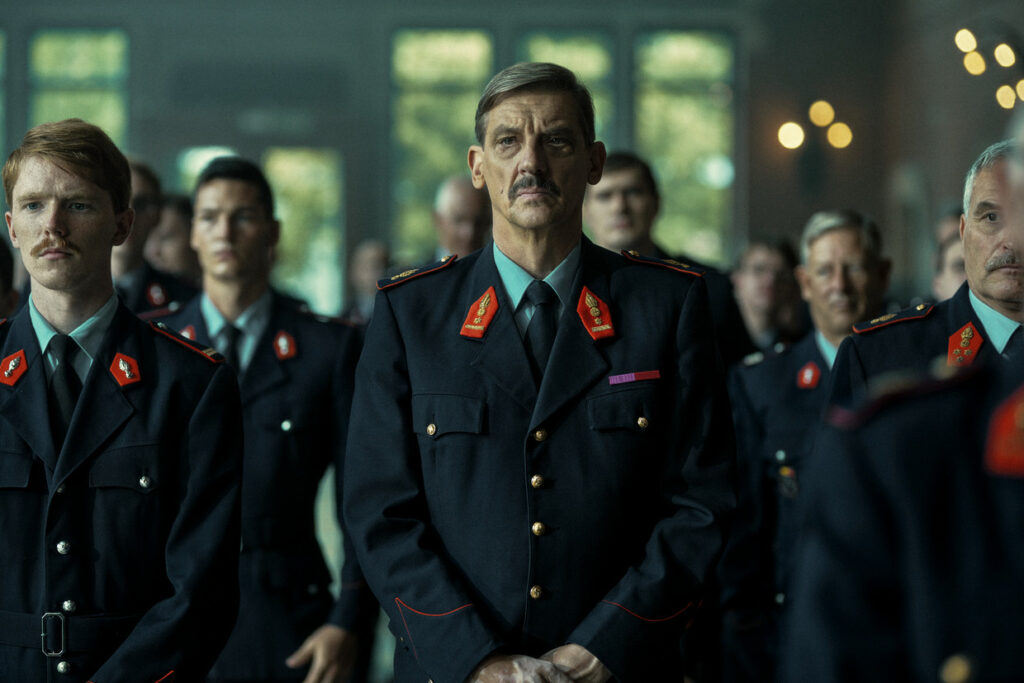 Every Sunday, Flemish, Walloon and Brussels residents alike can watch '1985', a new television series about one the darkest pages in Belgian history. Importantly, the project marks the first-ever collaboration between the Flemish and Walloon public broadcasters. Read more.
Belgium might have seen its first "oak" wedding anniversary after a man and wife celebrated 80 years since their marriage, the European Supercentenarian Organisation (ESO) reported on Monday. Read more.
Former British Prime Minister Boris Johnson has made the extraordinary claim that Russian President Vladimir Putin personally threatened to kill him in a missile strike just days before Russia launched its full-scale invasion of Ukraine on 24 February last year. Read more.
Two people were stabbed with a screwdriver after a brawl broke out in Antwerp on Sunday evening. Local police indicated that all those involved are being considered as both perpetrators and victims. Read more.
Labour union strikes in France over the government's pension reform plans will result in severe disruption to the public transport system on Tuesday, the transport minister and public transport authorities announced on Sunday. Read more.
On 30 January 1964, Le Soir newspaper announced that the Maison du Peuple 'is definitely condemned.' It was the end of a long battle to save Victor Horta's 1890s masterpiece, possibly the world's greatest Art Nouveau building. Read more.