Whilst British politicians have made an effort to build walls between the UK and its continental neighbours, the language divide is at least not a problem, with English by far the most-spoken language in Europe and growing as younger generations become more adept.
In Brussels, you can get by with English alone, though having some grasp of French or Dutch will greatly enhance your experience of the city. In the institutions, English is the lingua franca, blending into a "Globish" form peppered with jargon and direct translations from home languages.
Certainly, the world's command of English has done nothing for multilingualism among native speakers – whilst those with other mother tongues expand their modes of communication, anglophone natives often remain stunted in this area, relying on the skills of others for their own comprehension.
But though speaking more languages is a universally enviable skill, having a de facto common tongue is not something to be seen as a threat to regional peculiarities but as the practical tool that it is. What some seek to portray as an insidious spread of homogeneity is really a boon for finding common ground.
This shouldn't be to the exclusion of studying other languages but rather to celebrate diversity rather look down on one tongue as "better" than another. In a way, the UK's exit from the EU allows English to serve as a neutral common language. And it might keep the island from drifting too far from its neighbours.
Let @Orlando_tbt know.
Belgium in Brief is a free daily roundup of the top stories to get you through your coffee break conversations. To receive it straight to your inbox every day, sign up below:
Former US President Ronald Reagan once remarked that inflation is "as violent as a mugger, as frightening as an armed robber, and as deadly as a hit man." Given Belgium's current soaring inflation rate, the question naturally arises: How have Belgians sought refuge from potential economic homicide? Read more.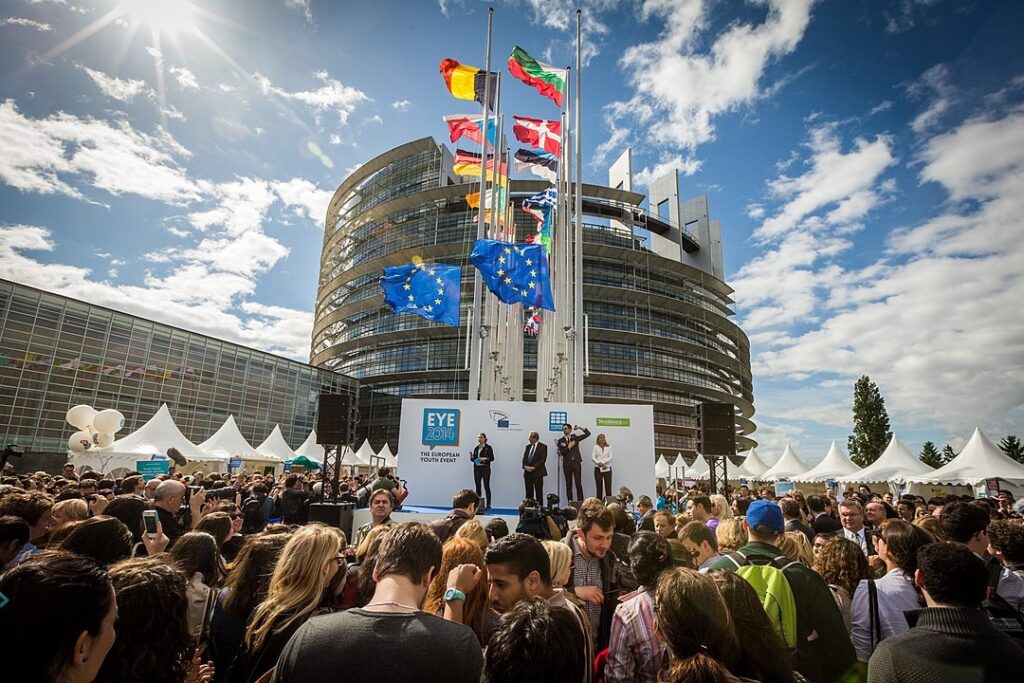 Brexit notwithstanding, English remains the most spoken foreign language in the EU. For the last two decades, it has served as the 'lingua franca' of EU institutions as well as among non-native speakers. Read more.
Belgium's budget deficit for the 2022 financial year has been upwardly revised by €7.1 billion, from €29 billion to €21.9 billion, according to new estimates provided to l'Echo by State Secretary for Budget and Consumer Protection Alexia Bertrand (Open VLD). Read more.
The expected visit of Ukrainian President Volodymyr Zelenskyy to the European capital on Thursday will heavily disrupt traffic in Brussels' European Quarter. EU officials are yet to officially confirm the visit due to obvious security precautions. Read more.
Chayenne Van Aarle, the 23-year-old winner of last year's Miss Belgium competition, has sustained serious head injuries after being involved in a car accident outside Antwerp, Het Laatste Nieuws has reported. Read more.
The leader of the French-speaking Parti Socialiste Paul Magnette has been accused of perpetuating "senseless" stereotypes. The backlash comes from an answer he gave to a question regarding Belgium's regional unemployment rates. Read more.
French major oil company TotalEnergies on Wednesday announced a net profit of $20.5 billion (around €19.08 billion) for 2022 – the largest in the company's history. The statement was made as unions confirmed that strikes at the companies' French refineries would continue. Read more.