The Brussels police have launched an internal investigation into reports of police brutality against protesters during the coronavirus demonstration last Sunday.
The news was confirmed to The Brussels Times by Ilse Van de keere, spokesperson for police zone Brussels-Capital-Elsene, on Wednesday morning.
The announcement comes in light of a report from RTL in which a man, who said he was not part of the European Manifestation for Democracy demonstration, testifies to being attacked by a police officer when trying to help his girlfriend, who was surrounded by rioters.
This can also be seen in amateur video footage which shows him being violently pushed to the ground and receiving several blows from the officer. "I tried to explain the situation but they would not listen," the man said.
Related News
He later ended up in a cell with some 20 other rioters. "I tried again to explain that there was a misunderstanding, but they told me to shut up."
Eventually, the man was referred to the hospital as a result of his injuries. He has since filed a complaint with the police, which has now launched an investigation to find out exactly what happened, and whether the man was part of the demonstration or not.
Justice for victims
Police in Brussels have been accused of instigating violence during past protests in the city – in the last two months, five protests have resulted in large-scale riots – and already led to a complaint being lodged by protest organisers.
The police zone Brussels-Capital-Elsene did not comment on whether further investigations had been launched as a result of complaints following earlier coronavirus demonstrations, according to Belga News Agency.
Meanwhile, Brussels' public prosecutor has stressed that violence by police against demonstrators will be taken as seriously as reports of abuse against officers.
"If during a demonstration there is such violence in the context of arising tension, this is also a priority for the public prosecutor, and victims will be taken seriously during the inquiry," Tim De Wolf, the Brussels public prosecutor, said in a press conference on Wednesday.
He added that the public prosecutor will check whether the violence was disportionate, and the victims will be given access to their file.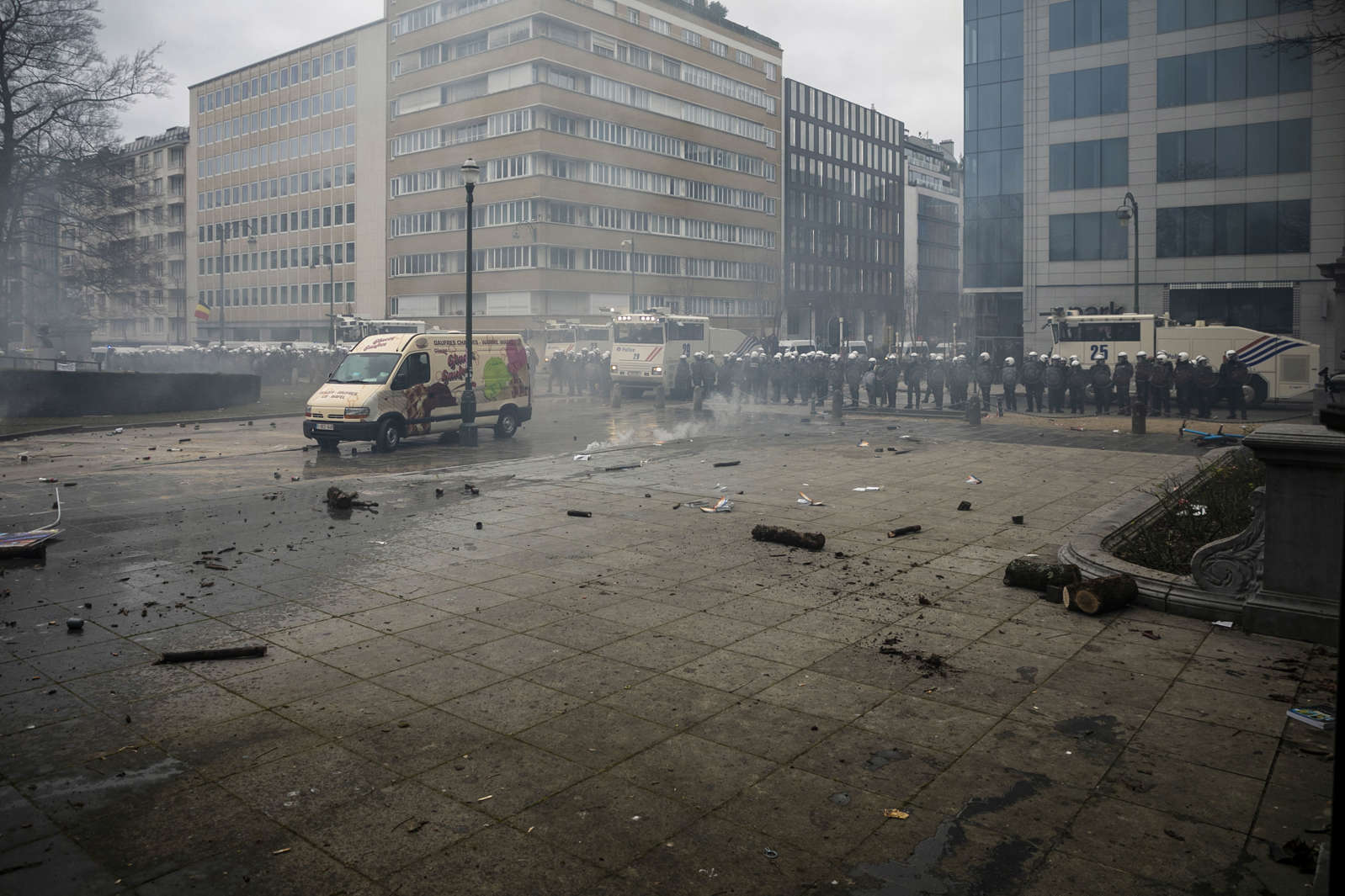 Almost 230 people were arrested during the riots that broke out after Sunday's demonstration, which officials said was attended by some 50,000 people (a figure organisers say is a large underestimate). It remained largely peaceful until a group sought confrontation with the police.
A total of three police officers and 12 protesters were taken to hospital; none are in a life-threatening condition, and all have now left the hospital. Several officers also sustained minor injuries.
Videos have also been shared on social media showing the violence by rioters against police officers, including by police union VSOA, who stated that the aggression was unacceptable.
Brussel 23.01.2022 - betoging tegen coronamaatregelen: 3 agenten gewond tijdens de rellen en politievoertuigen beschadigd. Onaanvaardbaar! #stopgeweldtegenpolitie pic.twitter.com/wPdC500whU

— VSOA POLITIE (@VSOAPOLITIE) January 24, 2022