Smart meters designed to help households lower energy costs and transmit data directly to energy providers are proving to be useless in houses with poor mobile phone coverage or excellent insulation.
The meters aren't able to get a signal out, De Morgen reports, and a solution isn't expected to be found until next year at the earliest.
One customer of Fluvius noticed that his meter readings didn't match the ones on his bill, and it took several persistent phone calls to get the explanation that his home was too well insulated for the meter's signal to get through.
"Bizarre to me," said that customer, Bart Vanstaen, "while the government is pushing citizens to build as energy efficient as possible."
Meters are usually installed in cellars with poor cell service
Fluvius says it's aware of the problem.
The smart energy meters normally send the consumption information to the network manager every day via 4G, and the operator says that in more than 98% of cases, this happens without issue.
But in Flanders, 7,500 smart electricity meters and another 13,600 gas meters 'did not communicate', according to the latest figures from the Flemish energy regulator VREG from November.
The reason is insufficient 4G coverage in the home, more specifically at the meter's location.
Related News
"Certainly if the meter is in a cellar or behind heavy concrete constructions, this can be the case," said Bjorn Verdoodt, spokesperson for Fluvius.
Even without those physical barriers, in rural areas GSM reception is sometimes substandard anyway.
Fluvius says insulation shouldn't matter
Vanstaen's meter is in the cellar, but the mobile signal in his home is weak, as well: to make a phone call, he often takes a quick walk outside.
But despite what Vanstaen was told about his insulation, Verdoodt says the technology of smart meters should not be hindered by that.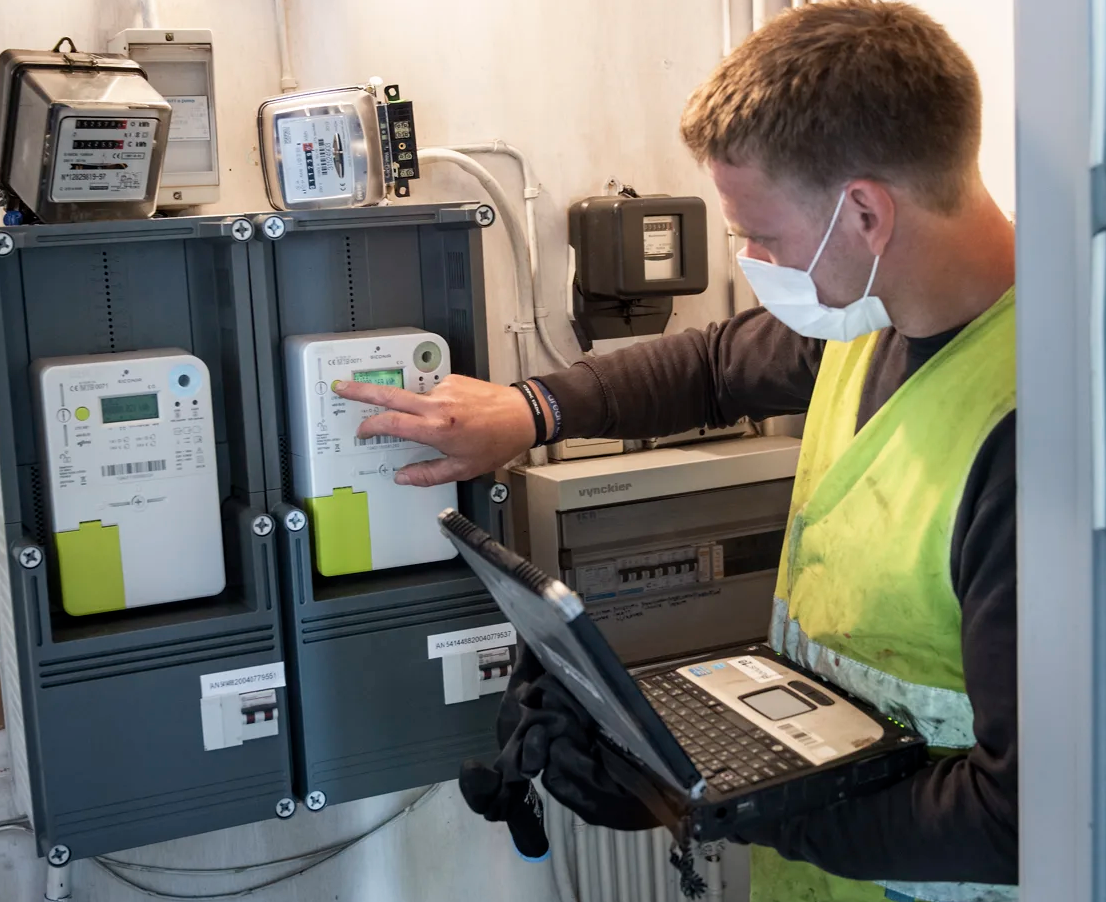 Some of the faltering metres still pass on the signal from time to time, with the data from the 'missed' days also being transmitted. According to rough estimates, Fluvius estimates that "a few thousand" are completely cut off from the outside world, as is the case with Vanstaen.
Following a ruling by the Constitutional Court, Fluvius is obliged to offer an alternative 'wired version' of the smart meter as of next year. Data could then be transmitted via the fixed Internet, for example.