A large number of uniformed police officers from the Brussels-North police zone went to the hospital of the Universitair Ziekenhuis van Brussel (UZ) in Jette on Saturday afternoon to pay tribute to their surviving colleague from Thursday night's attack in Schaerbeek.
Police in Brussels formed a long guard of honour to greet their colleague as he left the hospital, where he was admitted on Thursday evening following a violent stabbing in Schaerbeek, which cost the life of his fellow officer.
Jason P, 23 years old, was released from the hospital on Saturday afternoon. He was welcomed by a large number of colleagues who came to salute his courage and wish him a speedy recovery.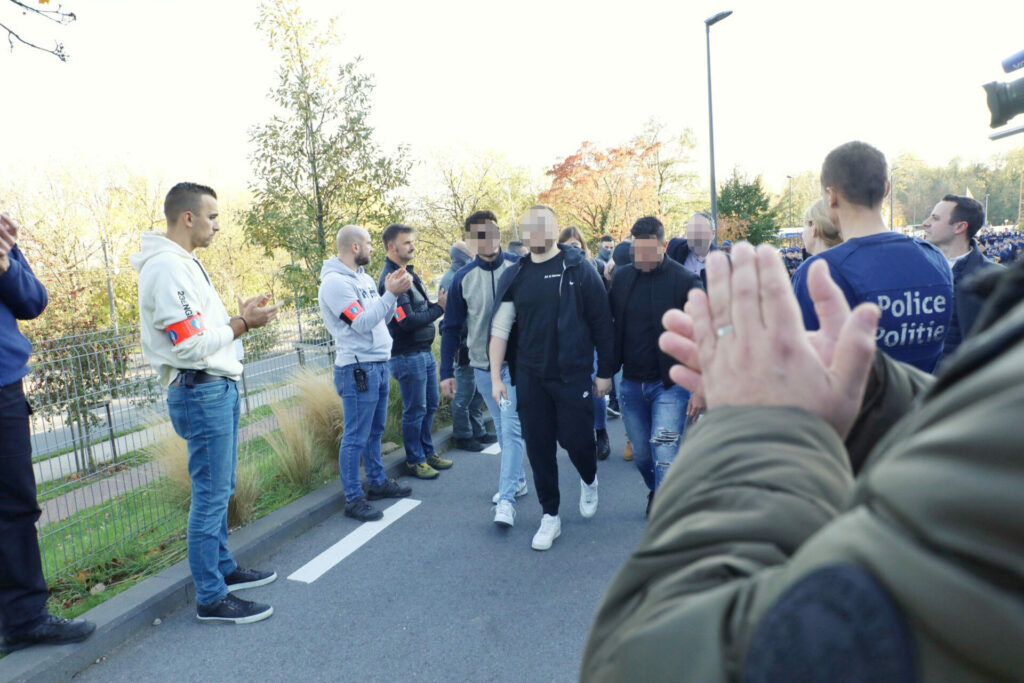 On Thursday evening, Jason P and his colleague Thomas M, two police officers from the Brussels-North police zone, were patrolling in a car in the North Station area of Schaerbeek.
At around 7 pm, while they were stopped at a traffic light in the rue d'Aerschot, they were attacked by an individual armed with a knife.
The assailant stabbed Thomas M, who was driving the police car, in the neck and then attacked the passenger, Jason P, by stabbing him in the arm. The attacker was neutralised by a second patrol which fired on him. The two injured police officers were rushed to hospital.
Related News
Thomas M, 29, did not survive his serious injuries. Jason P. was treated and his life was no longer considered in danger on Friday. He was released from hospital on Saturday afternoon. An investigation into the incident is being conducted by the Federal Prosecutor's Office.
An anti-terrorist examining magistrate has been appointed to carry out the investigations.