Namur-born Raphaël Liégeois was selected by the European Space Agency (ESA) for a team of eight new European career astronauts. The team was announced at the end of the ESA Ministerial Council on Wednesday afternoon in Paris. It brought together the space ministers of the 22 Member States.
Liégeois was one of 1,000 Belgian and 22,000 European candidates who responded to the ESA's call for new astronauts for missions to the International Space Station and beyond.
The ESA's new class of astronauts includes career astronauts, members of the astronaut reserve and astronauts with a physical disability for a feasibility project. Along with the other astronauts selected, Raphaël Liégeois will be trained for several months in Germany.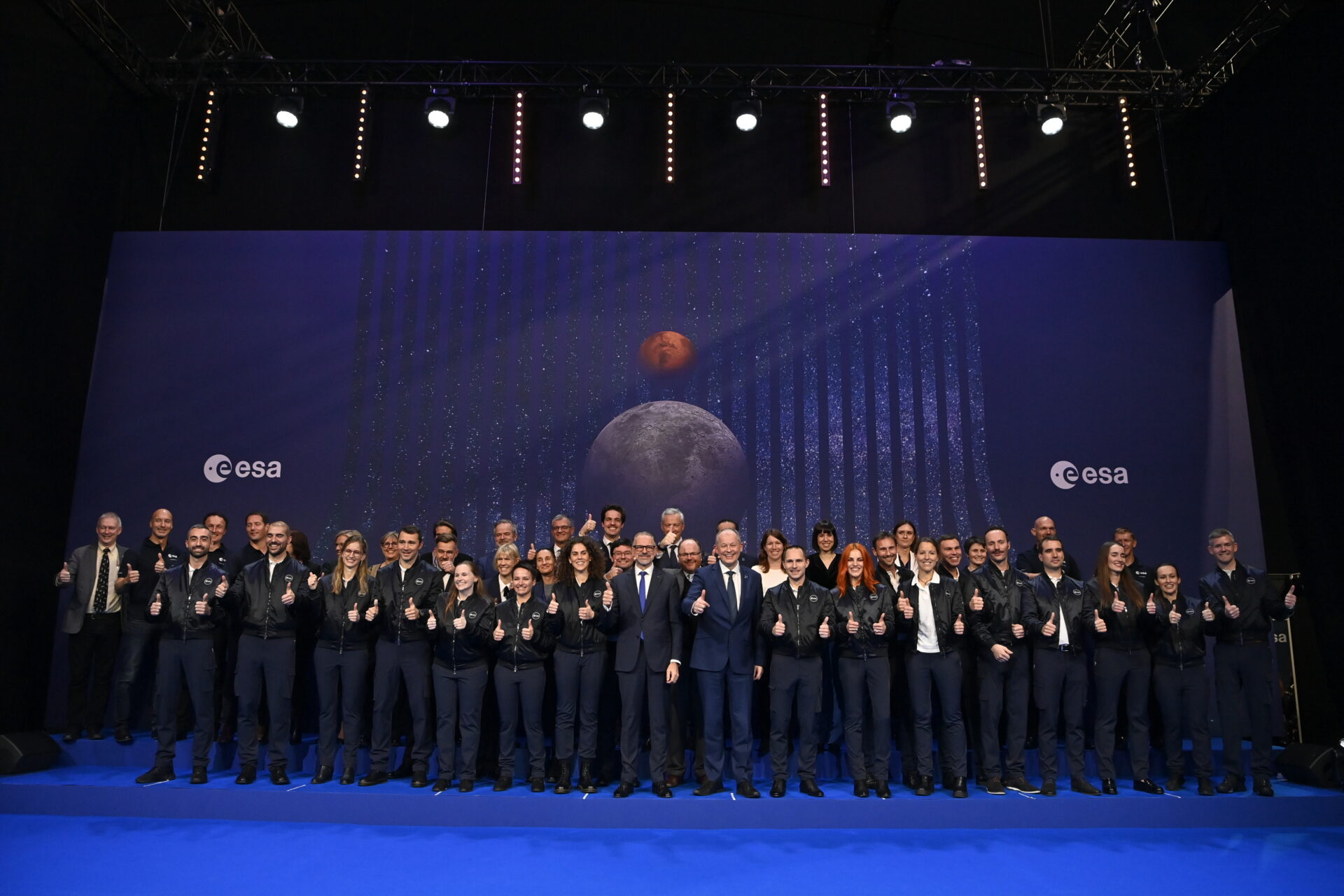 Thomas Dermine, Belgium's Secretary of State in charge of Space Policy, previously expressed his hope that Belgium's political and budgetary ambitions would support the campaign to get a Belgian into the new selection of astronauts. Those hopes have now become reality.
Liégeois is the second Belgium to be directly selected as a professional astronaut. Before him, Dirk Frimout worked at ESA but made his historic space flight in 1992. Another Belgian, Marianne Merchez, was selected but never made a space flight.
Who is Raphaël Liégeois?
Liégeois (34) is a doctor of neuroscience and currently works as a researcher and teacher at the universities of Lausanne and Geneva. He is the author of several scientific publications and speaks French, English, Dutch, German and Luxembourgish. He is a balloonist and enjoys jogging, swimming, poetry, music and circus arts. He also has media experience, which comes in handy for ESA.
His PhD thesis treated the functioning of the brain and was directed by Professor Steven Laureys who is internationally recognised for his scientific study of the brain, neuroplasticity and consciousness. Laureys described Liégeois as a "great engineer, a great scientist and a beautiful person". He added that he is "very proud."
Related News
Thomas Dermine, State Secretary for Science Policy, said that Liégeois will be Belgium's top ambassador of science and knowledge for the next 15 years. Dermine highlighted both Liégeois' "extraordinary abilities" as well as his "empathetic personality."
See here for Raphaël's video interview after being chosen for the team.