So you've decided you would like to work for one of the European Union institutions in Brussels. There are many benefits to working for the EU – from working in an international environment to the chance to work on projects that impact the continent, and not least, a comfortable EU salary.
If you're either a graduate or a young professional with experience, we have put together the following guide to help get you started. First, the EU offers opportunities within many different sectors.
You'll need to specify which category you want to work.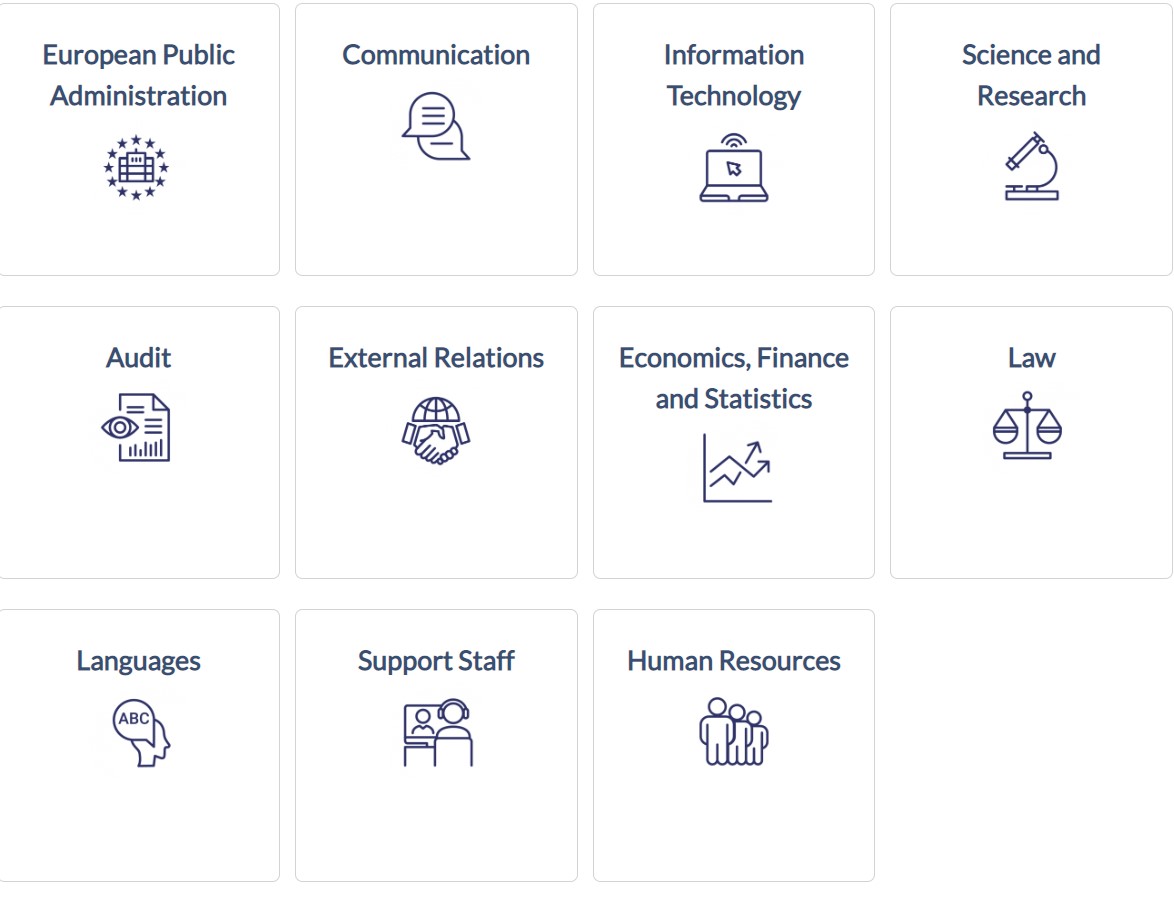 Internships
If you're a fresh graduate, interning at the EU can be an excellent way to get some institutional work experience, and help you build a network. The Brussels bubble is small and relies on word of mouth – a good network can prove beneficial for your career.
The different institutions offer various internships. They are typically offered twice a year, last for 5 months, and they are paid.
Bluebook traineeship (European Commission): If you want to get your foot in the door at the Commission, this is the ultimate internship for you. It lasts for five months and is paid.
The Commission offers 2 types of traineeships.
Administrative Traineeship (for all sectors)
Translation Traineeship
Trainees can work all over the Commission, ranging in fields such as competition law, human resources, environmental policy, communications and so on.
It's not the easiest internship to land. 3,000 candidates are accepted but there are usually three times the amount of applicants. Candidates are also selected based on national thresholds to make sure smaller countries are also represented.
There are also two annual intakes of trainees:
Traineeships beginning in October: applications open in January of the same year.
Traineeships beginning in March: applications open July-August of the previous year.
More info here.
Schumann traineeship (European Parliament): The European Parliament offers paid internships in Brussels, Luxembourg and Strasbourg.
A Schumann traineeship provides insight into the workings of the European Parliament, a forum for decision-making, political debate and the only democratically-elected body of the institutions.
They can be done in a range of fields such as EU international and external policies, finance, law, languages, administration, logistics, communication or IT.
There are also two annual intakes of trainees:
Traineeships beginning in February: applications between 1 to 31 May
Traineeships beginning in March: application between 1 to 31 October
More info here.
MEP staff traineeship (European Parliament): MEPs may offer internships at the European Parliament (EP) in Brussels. These are slightly harder to come by, and are easier to find at the beginning of a new legislature. It is worth keeping an eye on the Brussels job sites, but also MEP's personal websites and communications.
An internship at the office of an MEP gives you familiarity with the policies of political parties as well as the inner workings of the EP. Successful traineeships could also help you land a job as an Accredited Parliamentary Assistant (APA) – a much-coveted permanent role to assist an elected European official.
Traineeships are paid and can last anywhere between six weeks and five months depending on the needs of the MEP's office. Internships can start at any time of the year.
More here.
European Council traineeships: The Council offers 100 paid traineeships twice a year.
They allow interns to get experience of the workings on the Council, particularly insight into the processes and politicies of the EU institutions.
Traineeships are split into 2 different periods, each lasting 5 months:
1 February to 30 June (first period)
1 September to 31 January (second period)
More information here.
European Union External Action (EEAS) trainee: The EEAS is the diplomatic arm of the EU and offers intenships in EU delegations outside the EU.
The traineeship aims to provide interns with knowledge of how an EU delegation abroad works and what it means to represent EU values outside the EU.
Traineeships can start any time of the year.
More information here.
More
There are also internships in various EU agencies, not to mention postings in different Member States. Check out European Personnel Selection Office's (EPSO) homepage for more info.
European Commission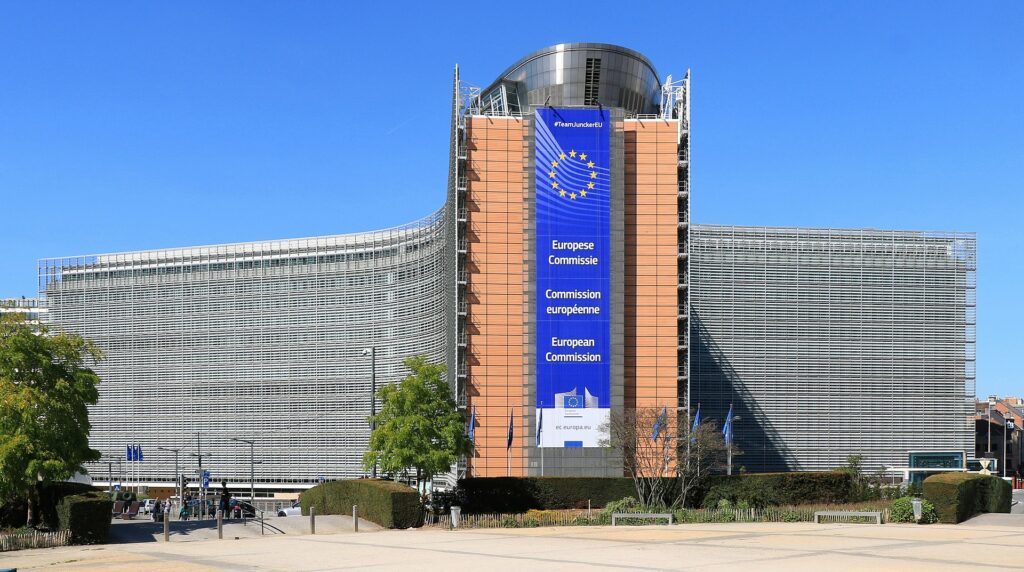 Getting the keys to the kingdom isn't smooth sailing but there are several avenues that can get you closer to the promised land, including different professional programmes for young professionals as well as short-term contracts.
Short term contracts
Temporary agent and contract staff
Temporary staff are hired for specific roles within a limited timeframe. Roles vary and range from social scientists, project managers, translators, scientific analysts, programming officers.
EPSO posts opportunities when different EU institutions, agencies or bodies are hiring so keep an eye out for openings.
1) Contract Agents - CAST Permanent
Contract Agents are recruited for administrative tasks or for their skills in specific fields.
EU institutions recruit candidates from the CAST data bases when their qualifications match the professional profile. To get a CAST profile, you need an EPSO account for your info to be in their database.
Submitting an application to the CAST selection procedure doesn't ensure you'll be invited to sit any of the tests.
But when recruitment needa arise, the EU institutions look through the CAST database and shortlist applicatns to sit EPSO tests to see if their skills match the job requirements.
Pre-selected applicants will be invited to go through computer-based multiple-choice tests (MCQ) comprising verbal, numerical and abstract reasoning; a competency test (knowledge in the field of specialisation) or a language comprehension test (for linguist profiles).
Those who pass the test may be invited to an interview and eventually be recruited.
Contract agents are reqruited for a max period of 6 years, typically with a shorter renewable contract of 6-12 months.
2) Contract Agents – Ad hoc vacancies
EU institutions and agencies may need contract staff for specific positions – roles which can include financial assistant, to social scientist, webmaster, cyber security engineer.
Each vacancy has an application deadline, while each institutions set their own applicaiton and recruitment procedure.
Seconded National Expert (SNEs)
SNEs are civil servants from Member States who bring their field expertise to the EU for a specific time period.
EU institutions recruit people based on their needs and the SNE's competencies. SNE positions can be found on EPSO's opportunities page, with details concerning the selection process, the role, criteria.
More here.
Programmes
Junior Professionals Programme (JPP): A two-year programme aimed at helping young professionals integrate into the EU's civil service.
The JPP's goal is to retain younger people already within the Commission's orbit such as bluebook trainees, contract and temporary agents and officials.
People in JPP's can get assigned in a range of the many Directorate Generals of the Commission and again depends on your area of specialty. In addition to already having some Commission experience, the programme requires candidates to have completed a Master's programme with 3 years work experience.
Further info here.
Junior Professional Delegation (JPD): Another two-year programme offered by the EEAS. It is only offered once every two years, sending people off to an EU delegation outside of the EU.
JPD's may be junior in name but in practise they will act as EU diplomats.
Similar to the EU's other positions, this role is open to nationals from EU Member States. For the JPD, a Master's is required, language skills are an asset as well as expertise of the region you are applying for.
More here.
Permanent hire:
Getting a permanent role at the EU is not easy. For those willing to try, you will have to pass the EPSO test.
It's a well-known test that examines candidate abilities in verbal, abstract and numerical reasoning. It can typically take at least 4 applications before people pass. The test is only done once on an annual basis.
The EU is aware of how difficult this test is and provides a guide for how to pass it. It can be beneficial to come from a smaller Member State, as the EU wants representation from all countries and not just the big ones.
But if you make it through there are many benefits. Get ready for a generous and competitive salary, a comfortable pension, job for life even if you change roles, plus a range of allowances on top of your salary such as sending your kids to the elite European schools in Brussels. There's a reason why people keep applying.
European Parliament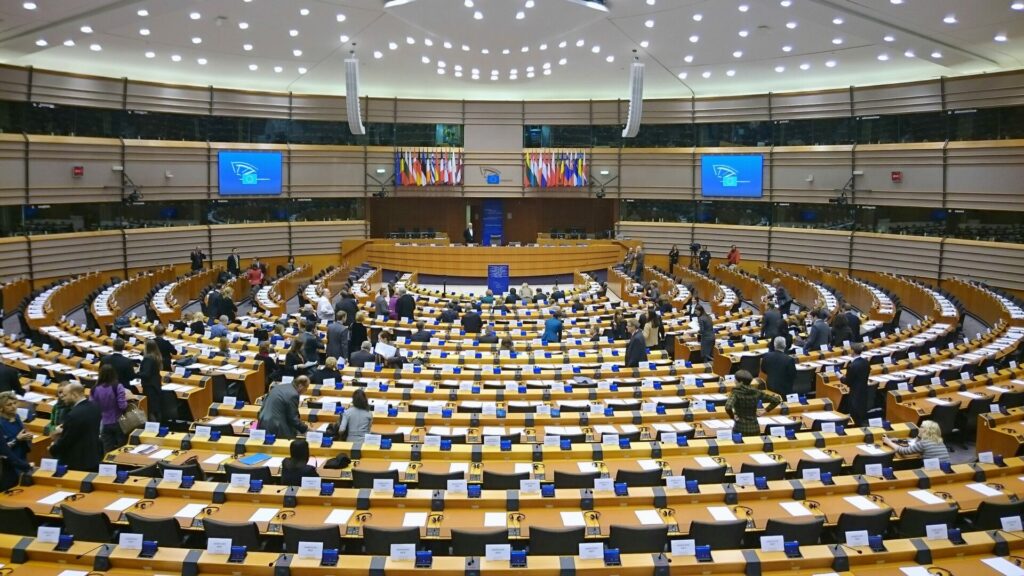 Parliamentary Assistant: Members of the European Parliament (MEP) get a monthly allowance from the European Parliament to hire a team to help ensure the political process runs smoothly during their mandate. MEPs have two kinds of assistants:
Local assistants (max three) who are hired under a national contract.
Accredited Parliamentary Assistants (APA - max 4) who work at the European Parliament under an EU contract.
Role: APAs perform a range of functions including admin, technical, comms-related, legislative and political.
How to get hired: Anyone can apply, but relevant work experience in policy, communications or administration (depending on the role) is needed. Other routes also include doing an internship with the MEP, as mentioned above.
To apply, you can try by sending a CV and cover letter to the MEP's office. Do make sure to tailor it to the MEPs areas of focus and don't make it generic.
See the European Parliament website for more info. Also check out the European Parliament website for the recruitment processes of the different political groupings' secretariats.
European Council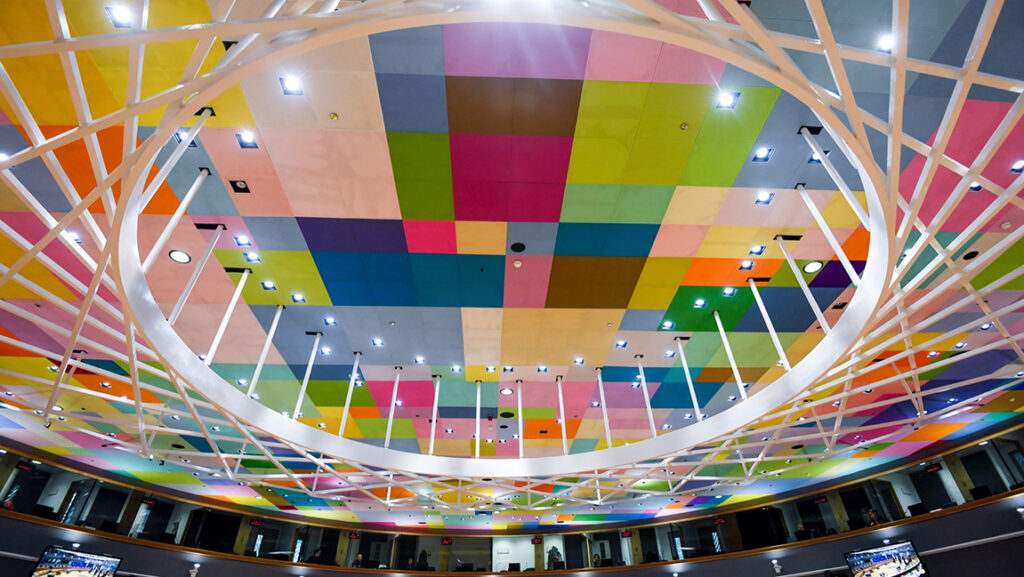 The Council offers a series of temporary and permanent posts.
Permanent roles are mostly filled by recruitment of permanent staff from other EU institutions, or going through reserve lists of candidates in open competitions.
Competitions are organised by EPSO in which candidates skills are assessed through different tests to match the applicant with the right competencies with the job.
Contract staff are hired from EPSO's CAST database, reserve lists or databases created by other institutions.
Temporary staff is hired based on a selection procesdure which the Council organises. It's mainly to fill vacancies for specialised profiles.
Check EPSO's website.
Secondments
In addition, the European Council accepts secondments from Member States, which lets the Council gain the expertise needed for specific projects while professionals get to experience the international environment of the Council.
Secondments typically last at least four months but no more than two years. Applicants also need to be employed by a Member State before getting sent off to Brussels.
See job opportunities here.
For more information in general, check out EPSO .