The creator of Gaston Lagaffe, Marsupilami, 'Modeste et Pompon' and one of the most famous versions of Spirou and Fantasio, died on this day – 5 January 1997 – at the age of 73 in the south of France.
Born in Etterbeek, Brussels on 3 January 1924, André Franquin would get his break when he was hired in 1945 by a Brussels cartoon studio Dupuis – where he met future comic strip legends such as The Smurfs' creator Peyo, and Morris – the artist behind the Lucky Luke series.
In 1948, Franquin drew his first story of 'Spirou', a character born from the pen of Rob Vel (Robert Velter). Franquin would continue the series until 1968 and is considered to have overseen the golden-age of the comic book series.
At the end of the 1950s, he created the most famous of his characters, Gaston Lagaffe, whose first appearance dates back to 28 February 1957. After Gaston's "birth," Spirou faded into the background.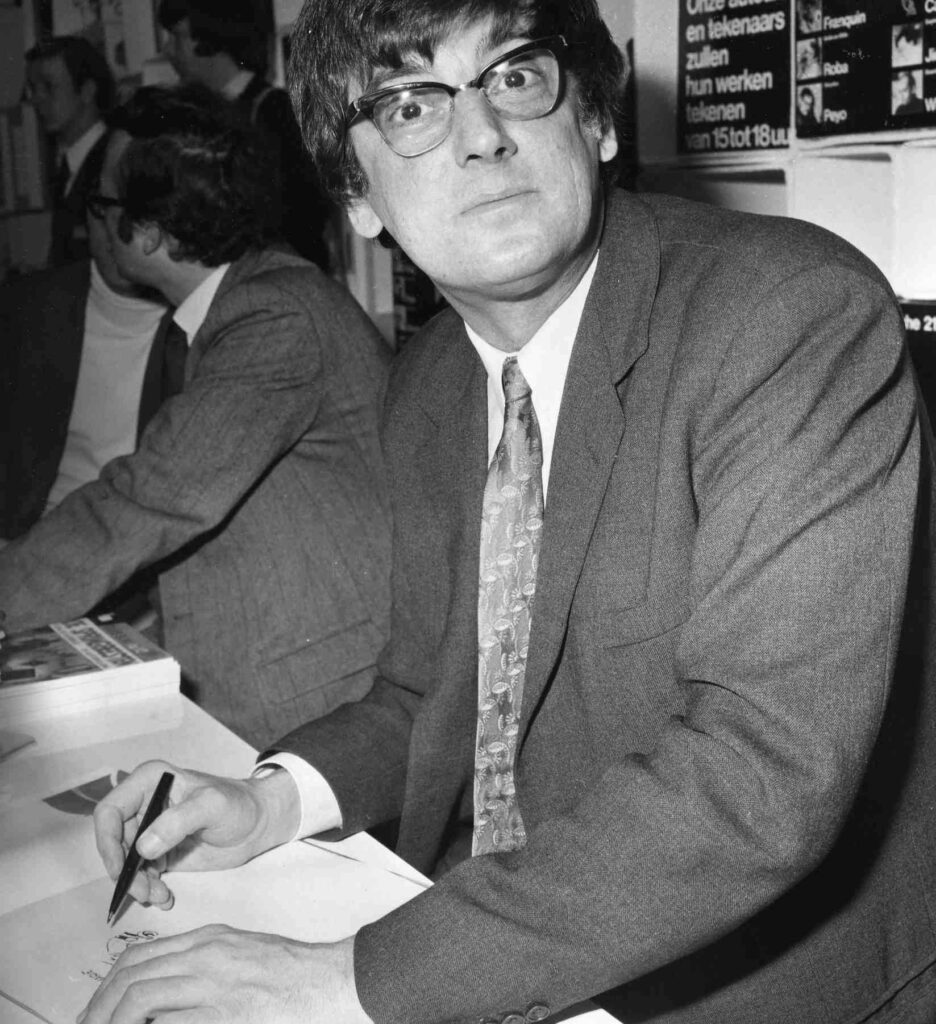 In 1951, Franquin gave life to the Marsupilami, whose rights he sold in 1986 to a company specialising in the acquiring the rights of comic strip characters.
What characterises Franquin's drawings is a restlessness that gives his work an extraordinary vivacity. His influence can be found in Seron, Walthéry, Sokal and many others. Tintin's creator, Hergé, often expressed his admiration for Franquin's work. "Compared to him, I'm but a poor draftsman," he once said.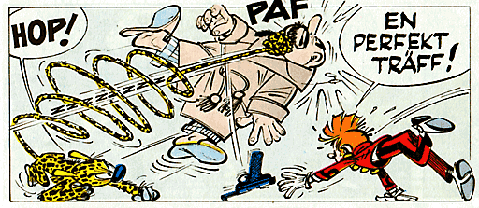 In 1991, he was awarded the Knight of the Order of Leopold, one of Belgium's most prestigious national recognitions for his twenty-year career.
In 1997, André Franquin passed away at the age of 73 in Saint-Laurent-du-Var, France. His legacy for the comic strip world, and particularly for the Belgian scene, lives on.
"Today in History" is a new historical series brought to you by The Brussels Times, aiming to take you on a trip down memory lane for newcomers and Belgians alike, written and compiled by Ugo Realfonzo (Editor). Special thanks to Belga News Agency.